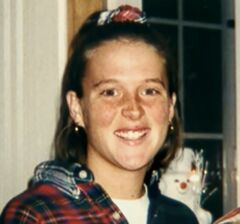 Real Name: Aimee Ellen Willard
Nicknames: No known nicknames
Location: Philadelphia, Pennsylvania
Date: June 20, 1996

Case
[
]
Details: In June 1996, twenty-two-year-old Aimee Willard was found murdered in Philadelphia, Pennsylvania. Her mother Gail described Aimee's murder as being worse than her "worst nightmare." She says that the killer has no idea what he has done to Aimee's loved ones; she was such an integral part of their lives, and it has been very hard on them. The biggest question on their minds is why did the person choose Aimee?
Aimee had no enemies, secret habits, or "taste for danger." She was a word-class athlete who kept her mind focused and her body prime. There was no reason for her to die. The circumstances of her death led some to conclude that the killer was well-versed in police procedures. During the investigation, three men with just such knowledge came forward to offer eyewitness accounts. Each reportedly placed himself at the crime scene. And each told a different story. Some believe all three were merely publicity seekers. But until a suspect is actually charged with Aimee's murder, their true motives will remain the subject of intense scrutiny.
Aimee was a star soccer and lacrosse player. In 1992, George Mason University in Fairfax, Virginia, offered her a full athletic scholarship for soccer. By her junior year, she was ranked among the top twenty-five female lacrosse players in the United States. She planned to one day become either a coach or a teacher. According to Gail, Aimee was very talented in lacrosse and loved playing it. She did not care whether they won or lost, she always had a good time because she played well, and her team did well. She was happy as long as everyone had as much of a good time as she did.
In June 1996, Aimee returned to her home in Brookhaven, a suburb of Philadelphia, for the summer. She enrolled in classes at a local school. At around 10:30pm on the night of Wednesday, June 19, she met up with high school friends at Smokey Joe's Tavern. It was a well-known college hangout in Wayne, Pennsylvania, just outside Philadelphia. This was the first time she had been there. She stayed for about three hours. Her friends said she drank less than one beer and left the bar alone before they did, somewhere between 1:30 and 1:40am, because she had a class the next morning.
At 2:03am, Aimee's car, a blue 1995 Honda Civic, was discovered by off-duty paramedics. It was parked on the shoulder of the Exit 5 off-ramp of Interstate 476 in Marple Township, just a few miles from her home. Its engine was running, its headlights were on, its radio was playing, and its driver's side door was wide open. Aimee, however, was gone, and fresh blood stains on the pavement suggested she had not gone willingly. Within the hour, state police would be scouring the area for clues. The blood pattern indicated that someone had been laying on the ground for a brief period of time. A tire iron was found in front of the car. More blood was found along the right side of the car on the guardrail. They also found a palm print on the car and minor damage to its back bumper. Fresh tire tracks were found next to it.
At around 10am, at the top of the ramp, about a half mile from the where the car was found, police found Aimee's underwear and tennis shoes. They were not wet, suggesting that they were brought back after the car was found (it had rained earlier that morning). With daylight, the search had expanded to include helicopters, K-9 teams, and legions of volunteers. Around 12pm, according to police, a twenty-three-year-old man named Andrew Kobak showed up at the scene and told them that he had been on the ramp the night before and had seen Aimee's car. He did not see anyone else. They took his name and address and told him that they would get back in touch with him.
At around 5pm that afternoon, Aimee's unclothed body was discovered by children playing in a vacant lot at 16th and Indiana in Philadelphia. She had been dumped twenty miles from her car. There was no conclusive evidence of sexual assault. Three momentous blows to the head had crushed her skull. A strange mark was also found on her body. The medical examiner determined that she had died around 7am, about five hours after she was abducted. Soon afterwards, police checked Kobak out and found out that he used to work close to the area where Aimee's body was found. In fact, his work was five blocks from the lot. He also had once lived less than a half-mile from Smokey Joe's Tavern.
The investigation quickly focused on Kobak. Initially, he willingly answered questions and cooperated with the authorities. Then, police searched his car; they found handcuffs and a flashlight normally used by police. When they searched his house, they found police paraphernalia and a magazine that could be used to order police equipment. Prior to the search, authorities learned that he had once been charged with impersonating a police officer. He would turn a siren on, instruct a driver to pull over, and then show the driver a badge. A motorist turned him in, but he was never convicted.
Without warning, Kobak stopped cooperating. Then, he lawyered up. Through his lawyer, he maintained his innocence in Aimee's murder. However, he has also since denied coming to the ramp that day. Police maintain that he did come to the ramp and speak with them. Kobak remains a potential suspect. But police have been unable to find any evidence that links him directly to the murder.
Meanwhile, a second witness had come forward to say that he, too, was on the ramp the night Aimee was abducted. Thirty-year-old Harold Ryan Hutchinson, an off-duty Pennsylvania state trooper who has since resigned, claimed that not only had he seen the car, but he had spoken to a uniformed policeman sitting in a squad car parked behind it. The police are adamant that Hutchinson was elsewhere when he said he was on the ramp. But he is just as adamant that he saw what he saw, and he has always stood by his story that he saw the cop car behind Aimee's car.
In a stunning turn-around one week later, newspapers reported that a local policeman, David Buggy, did come forward to admit he had been at Aimee's car. However, he made no mention of Hutchinson, though he did say he had talked to the ambulance driver on the scene. The police re-interviewed the ambulance crew. They said that they had not talked to Buggy that night. Buggy agreed to resign from the force and cooperate fully with them; in exchange, he was prosecuted for lying to them.
One alleged police impersonator and two bona fide officers – was there an ounce of truth in anything they said? Each had reportedly thrust himself into the limelight with an eyewitness account. Each, in turn, was questioned as a potential suspect. Nicole Weisensee, reporter for the Philadelphia Daily News, notes that there are a lot of coincidences regarding the suspects. Kobak worked in the area where Aimee's body was found. Hutchinson lived around the corner from where Aimee lived with Gail. Buggy used to take his drunk drivers for blood tests at the hospital where Gail worked. It is not known if these are coincidences or something more.
To date, authorities have not amassed enough proof to charge anyone with Aimee's murder. However, some of the evidence does suggest that whoever killed her approached her under the guise of authority. According to her family, she would not have stopped her car for just anyone, especially when she was alone at such a late time. A police impersonator or police officer would seem to be the most likely reason she would have pulled over. It is theorized that the person asked her to step out of the car and then assaulted her. They then took her into their car and drove away from the scene.
Gail believes that Aimee knew that she was in trouble, so she tried to run away from the person. The person then struck her in the head as she tried to escape. Gail hopes that this is what happened; that Aimee only was afraid for a few seconds and did not experience what else happened to her. Gail and the rest of Aimee's family loved her and were thankful to have her in their lives. Gail says that they are dealing with Aimee's death but try not to dwell on it. She wants Aimee to be remembered for the wonderful person she was, instead of the way her life was ended.
Aimee was last seen alive at Smokey Joe's Tavern in Wayne, Pennsylvania, just outside Philadelphia, at around 1:30am on June 20, 1996. Her car was found on the Blue Route exit ramp leading from Interstate 476 to Route 1 in Marple Township. Her body was discovered in a vacant lot at 16th and Indiana in North Philadelphia. Most of her clothes have not been found. The night she was killed, she wore khaki shorts, a white t-shirt with a sunflower design, and white ankle socks.
Suspects: Authorities consider the following witnesses as possible suspects: the police impersonator, the state trooper, and the police officer. All three admitted seeing Aimee's car shortly before her murder.
The police impersonator, Andrew Kobak, had handcuffs and a police flashlight in his car. In his home, they found more police paraphernalia and a magazine used to order police equipment. He had previously been charged with impersonating a police officer. During the investigation, he stopped cooperating with the police and hired a lawyer. He also changed his story, claiming to have not met with police the day after the murder. At one point, he lived less than a half-mile from Smokey Joe's Tavern. Finally, he had previously worked just a few blocks from where her body was found.
The off-duty state trooper, Harold Hutchinson, admitted seeing Aimee's car on the night of her murder. He reported seeing a police car parked behind hers. However, authorities stated that he was in another location at the time of the alleged sighting. Interestingly, he lived near Aimee's home.
Finally, the police officer, David Buggy, also admitted seeing Aimee's car that night. He claimed that he briefly spoke with the paramedic who called the police about it. However, the paramedic claimed that he did not speak with or see Buggy that night. Buggy later admitted to lying. It has since been discovered that he often visited the hospital where Gail worked.
Interestingly, in the months following Aimee's murder, several people in the Philadelphia area reported being pulled over by police impersonators. One person even reported being assaulted by the impersonator. There was speculation that these incidents were related to Aimee's murder.
Damage to the back bumper of Aimee's car suggested to police that she may have been the victim of a carjacking. According to Gail, the damage had not been there before that night. Police believe that the accident may have occurred at a traffic light that was located right before the exit ramp where her car was found.
A cast was made of the tire impression found next to Aimee's car. A tire impression expert determined that it came from a Firestone 440 13-inch tire, usually found on small compact cars.
Extra Notes:
This case first aired on the May 2, 1997 episode.
It was excluded from the FilmRise release of the Robert Stack episodes.
It was also documented on Forensic Files, The New Detectives, Cold Case Files, and the movie The Dark Side of Parole.
Although the show stated that there was no conclusive evidence of sexual assault on Aimee's body, other sources stated that she had been sexually assaulted.
Some sources state that Aimee's car was found along Exit 3, not 5.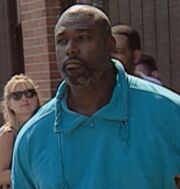 Results: Solved. On May 29, 1997, nineteen-year-old Patty Jordan reported an attempted carjacking to police. She said that a man had followed her after she left a local nightclub in Philadelphia. At a traffic light along Interstate 95, his car hit the back of her car. He motioned for her to pull over, but when the light turned green, she kept driving. The man passed her, but she was able to remember his license plate number. The vehicle was registered to thirty-eight-year-old Arthur Jerome Bomar, Jr.
Twenty years earlier, in 1978, Bomar had been convicted of second-degree murder in Nevada and was sentenced to life in prison. The victim was twenty-seven-year-old Larry Carrier; early on the morning of July 25, 1978, he and Bomar got into an argument over a parking space in front of Bomar's apartment, which resulted in Bomar shooting Larry. Incredibly, in 1990, Bomar was released on parole after serving only eleven years. He moved to Pennsylvania to be close to his family. Since then, he had been in trouble with the law several times; many of the cases involved assaults against women.
In November 1990, Bomar had been charged with the attempted murder of Theresa Thompson, a woman who spurned his advances; however, he was released after she died of a drug overdose in 1991. Investigators discovered that a few hours after Aimee's body was found, Philadelphia police had pulled Bomar over for questioning on an unrelated matter. He was pulled over roughly six blocks away from the lot where her body was found. They also discovered that he frequented a bar that was close to the lot.
Police went to interview Bomar about Aimee's case, but he could not be found. A few days later, on June 5, 1997, a woman called police to report a man trying to break into her third-floor apartment in suburban Philadelphia. The man was arrested and identified himself as "Peter Thomas Love." In his pocket was a set of car keys to a black 1993 Honda Accord. Nearby, police located the car. They ran the number for the license plate attached to it and found that the plate belonged to Bomar. However, the plate was actually assigned to Bomar's 1993 Ford Escort. Police soon determined that "Love" was, in fact, Bomar.
Police soon discovered that the Honda was stolen; based on its VIN number, they determined that it belonged to Maria Cabuenos, a twenty-five-year-old Philadelphia lab technician who had vanished three months earlier on March 15, 1997. She was reported missing after she had failed to appear at her job at SmithKline Beecham in Norristown. Investigators believe that she was abducted while driving on Interstate 476, the same highway where Aimee was abducted. Dried blood was found in the trunk of Maria's car, which Bomar had been driving for months. DNA tests later confirmed it was her blood. Both bumpers were slightly scraped, like Aimee's car. A watch belonging to Maria was found in his trailer. He immediately became a suspect in her disappearance.
Police also became convinced that Bomar was responsible for Aimee's murder. His alibi for that night was that he was at a birthday party with a woman and her child. But his fiancée contradicted his story. She said that he was at Smokey Joe's Tavern on the night of Aimee's murder. Investigators searched for Bomar's Ford Escort but learned it had been in an accident a few months after the murder. In July 1997, they were able to track it down to a towing company lot, where it had been for several months. An external examination of it showed slight damage to the front bumper. At least one of its tires was a Firestone 440 13-inch tire, the same type that made the impression found next to Aimee's car. The latent print examiner said it was consistent in make, model, size, and wear.
Police took the car apart in search for any traces of evidence. Behind the passenger door panel, they found blood. DNA testing later showed that it was Aimee's. As the car was being towed, police discovered something underneath it: the oil pan. A pathology expert confirmed that the raised ridged pattern of X's and O's on the pan was consistent with the marks on Aimee's body.
Prosecutors believe that Bomar spotted Aimee at Smokey Joe's Tavern. From there, they believe he followed her out of the bar and along Interstate 476 as she drove home. They believe that when she went to exit the highway, he bumped her car, causing her to pull over. The collision left marks on the bumpers of both cars. As she left her car, he struck her with a tire iron, causing the blood spatter on the guard rail. He then dragged her to his car. At some point (possibly when he was dumping her body), he ran her over with his car, leaving the burn mark from his oil pan on her skin. He then returned to the ramp and disposed of her clothing.
Ironically, Bomar himself provided the most damning piece of evidence: the semen from Aimee's rape kit matched his DNA profile. In September 1997, he pleaded guilty to burglary charges and was sentenced to three years in prison. On December 10, 1997, he was charged with Aimee's rape, kidnapping, and murder. Before the trial, on January 1, 1998, police found Maria's skeletal remains in nearby Bucks County, Pennsylvania. They were identified through dental records. They were found less than twenty miles from his residence and thirty miles from where Aimee was abducted. Like Aimee, Maria had died from head injuries caused by a blunt instrument.
During Bomar's trial for Aimee's murder, the defense argued that he was neglected as a child and had a low IQ. He claimed that he did not kill her; he also claimed that he was being targeted because he was black. However, his fiancée and two fellow inmates (one being his ex-brother-in-law) claimed that he had confessed to killing her. He had to be restrained several times during the trial because of violent outbursts. Outside the courthouse, his family took their frustrations out on the media. His stepbrother and his mother lashed out at news crews covering the trial.
On October 1, 1998, Bomar was convicted of first-degree murder, rape, assault, kidnapping, and abuse of a corpse in Aimee's case. On October 6, he was sentenced to death. His reaction: he threatened Gail, put both middle fingers in the air, and said "F**k you, Mrs. Williard, and your two kids." He remains on death row and his appeals have so far been denied.
As it turned out, none of the original suspects in the case (Kobak, Hutchinson, and Buggy) were involved. However, Hutchinson was later convicted of lying to the police. Bomar was never charged in Maria's case. Police also considered him a potential suspect in the 1993 slayings of two video store clerks, Seann Campbell and Bryan Benson, in Warminster Township. However, he was later ruled out in that case. They also looked into whether he was responsible for the rape of a woman at the Philadelphia College of Textiles and Science on January 29, 1996. It is not known if he was ever connected to or charged in that case.
Police have admitted that there were two instances prior to Aimee's murder that should have led to Bomar being sent back to prison in Nevada for violating his parole: the 1990 assault on Theresa and a 1993 conviction for assault during a bar fight. Parole officials in both states consistently decided to keep him under supervision in Pennsylvania. It is not known why they decided on this.
Links:
---