Real Name: Albert Leon Fletcher
Aliases: Lee Fletcher
Wanted For: Murder, Armed Robbery, Assault, Theft
Missing Since: January 11, 1995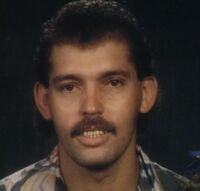 Case
[
]
Details: On January 11, 1995, a sheriff's van arrived at the Pasco County Courthouse in Dade City, Florida. It was transporting a twenty-four-year-old murder suspect, Albert Leon Fletcher, and several other inmates. Unbeknownst to the guards, Fletcher was able to pick the lock on his handcuffs and one leg shackle. When a guard opened the back of the van, Fletcher slammed the door into him, jumped out, and ran onto U.S. 98. Another guard fired at him but missed. After nearly being hit by a car, Fletcher fled down a creek and vanished into the nearby woods.
Fletcher is a felon with a violent criminal history dating back to age fifteen. He is currently accused of armed robbery, armed burglary, grand theft, aggravated assault and battery, and murder. Amazingly, all the charges stem from a single 24-hour period. It began on April Fool's Day 1993. That night, he and his cousin, Douglas Dwayne Porter, allegedly broke into a home in Dade City. They stole several guns, including a sawed-off shotgun. The rampage was on.
At 10pm on April 2, two couples pulled up in front of a grocery store in Lakeland, Florida. Fletcher and Porter pulled up right behind them. As the women got out to enter the store, Fletcher and Porter began to verbally harass them. One of the men in the car, "David", yelled at Fletcher and Porter. They yelled back, telling him to get his "you know what" back in the car. David became enraged. When Fletcher and Porter drove off, he followed them.
David pulled up to their car and tried to grab Fletcher as he was hanging out the window. Fletcher retaliated by pulling out a shotgun, striking David in the face. He then poked the barrel in David's eye, threatening to shoot them. David pushed the gun out of his face, and Fletcher and Porter drove off, leaving David and his friend shaken but unharmed. David believed that the men were out to hurt someone that night.
At 11pm, sixteen-year-old Jason Hartman left his night job at a pizza parlor. When he got in his car, he had trouble starting it. Fletcher appeared at his driver's side window and demanded him to open the door. He refused. When Fletcher pulled out a shotgun, Jason fled his car through the passenger side door. He immediately ran to the pizza parlor and had them call the police. Fletcher was also unable to start the car. He gave up on it and fled with Porter. For the second time that night, they left behind a victim who knew he had just gotten very lucky.
Two hours later, Fletcher and Porter were driving along a lonely stretch of highway outside of Lakeland when they encountered a car driven by thirty-two-year-old Nelson Medina Oliveras. They tailgated him, then began swerving erratically. They told him to pull over, but he refused. Fletcher then shot out one of his car tires. They forced his car off the road and boxed him in with their car. According to Porter, Fletcher got out and demanded Nelson's wallet. When he refused, Fletcher shot him. Fletcher and Porter then fled the scene. A witness arrived at the scene as the two fled. He went to a pay phone and called 911. Police arrived soon after, but Nelson was already dead. He left behind a wife and two young children.
While police were at the scene of Nelson's death, another officer spotted Fletcher and Porter across town. He pulled them over and had them step out of their car. When he looked inside, he saw the shotgun and some shells. Police knew, based on the expended rifle casing at the crime scene and Nelson's wounds, that they were looking for someone with a shotgun and a rifle. Police also found Nelson's blood on the shotgun and on the passenger side of Porter's car.
Fletcher and Porter were arrested and charged with first-degree murder. They were scheduled to be tried separately. In 1994, Porter was convicted and sentenced to life in prison. That same year, Fletcher was convicted of armed burglary and sentenced to seventeen years in prison. But he escaped before he could be brought to trial for murder. He has not been seen since.
One of the detectives on the case believes that Fletcher is a "sociopath" and a "person without a conscience." Through the police investigation, detectives have been told that he has made statements to relatives that he will not be taken alive. Police say that he is extremely dangerous and possibly armed. They also believe that his relatives and friends helped him escape by giving him money and helping him buy a car.
Extra Notes:
This case first aired on the February 9, 1996 episode; it was updated on the September 27, 1996 episode.
It was also profiled on America's Most Wanted.
He was the 136th fugitive captured as a result of the show.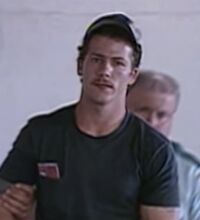 Results: Captured. On the night of the broadcast, a viewer from Delaware recognized Fletcher as one of her neighbors. However, several weeks passed before she was confident enough about her identification to contact police. On April 29, 1996, Delaware authorities contacted Pasco County Detective Jim Medley and told him that they had a tipster who knew Fletcher's whereabouts. At 3pm, he sent them a bulletin about Fletcher which helped them confirm that they had the right person. Within less than an hour, Delaware State Police apprehended him without incident at the Holly Hill Estates, a mobile trailer park in Smyrna, Delaware. He had been living there since his escape using the alias "Kevin Woodside". He had been living with a woman who was unaware of his true identity.
Apparently, Fletcher himself had grown tired of life on the run. He told Detective Medley that he was "glad that it was all over with" and that he wanted to go back to Pasco County and face the charges. In July 1996, he pleaded guilty to escape and was sentenced to three years in prison. In February 1997, he was found guilty of first-degree murder and sentenced to life in prison plus thirty-five years.
Porter appealed his conviction and was granted a new trial. He pleaded guilty to second-degree murder and was sentenced to forty years in prison. In August 2011, he was released from prison after serving sixteen years.
Links:
---