Cobra Kai Season 4 - The Loop
Play Sound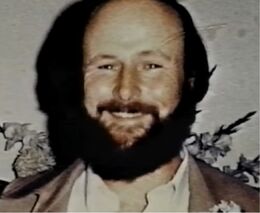 Real Name: Eddy Dale Ridlehover Jr.
Aliases: Robert Tanner, Bo Tanner, James Michael Holloway
Wanted For: Bigamy, Questioning in Arson and Vandalism
Missing Since: September 4, 1990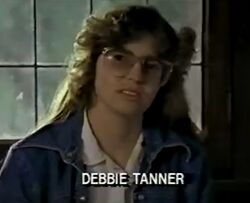 Case
[
]
Details: The area around Glacier National Park, on the Canada/Montana border, offers an all-to-rare wilderness vista, largely untouched by modern civilization. Of course, there are towns, but tiny ones. A prime example is Polebridge, Montana, with a permanent population of fifty. The town boasts a general store. Its citizens still make use of outhouses and wood stoves. Water is pumped from private wells. There are two telephones, but for the most part, modern life has given Polebridge a very wide berth.
At 8am on September 4, 1990, Bo Tanner, a local rancher and part-time preacher, dropped his wife Debbie off at the general store where she worked. He planned to make his weekly supply run to the town of Columbia Falls, thirty miles away. But the day was not entirely routine; a vandal had broken into the couple's home a few weeks earlier. Now, the sheriff wanted to fingerprint Bo after he finished up in Columbia Falls, to eliminate his prints from those that were taken at the crime scene. Bo never showed up for his appointment and Debbie has not seen him since.
Bo's disappearance was the culmination of eighteen months of harassment, vandalism, and death threats aimed against him and Debbie. They lived on a 500-acre ranch which had once belonged to her grandfather. Since his death in 1973, she had dreamed of reviving his ranch. When she met Bo in 1985, she thought that he was just the man who could make that dream come true.
Bo and Debbie were married on August 16, 1986, after a six-month courtship. She was devoutly religious; she won him over to her pious way of life and her childhood dream. For years, she had wanted to live on the ranch, but she felt it was not possible because there was no way for her to make a living up there. However, when she and Bo got married, he thought of a way to raise cattle on the ranch: they would sub-lease the ranch to other people and raise their cattle.
Within three months, Bo and Debbie were the proud overseers of nearly 200 head of cattle. However, some people in Polebridge felt that a working ranch would soon ruin the wilderness. For the ranch, Bo and Debbie had to open up hayfields and cut the meadows that deer and elk would graze in. They also had to cut trees down for fence posts and buildings. However, they tried to preserve the environment as much as possible. They allowed horseback riders and anyone else that wanted to be on the ranch; all they had to do was ask. They tried to work with the townspeople as much as they could.
It seemed to Bo and Debbie that Polebridge was "paradise found". They settled in and even established a church on their property, which they called the "Polebridge Alliance Church". Normally, residents would have to drive thirty-five miles into town to go to church. Several residents had previously expressed an interest in having a church nearby. So, Bo and Debbie decided to set up a church tent; they held Sunday services there, with him as the pastor. Of course, the large, yellow-and-white tent did not fit into the surrounding environment, but no one ever expressed a dislike of the tent to them. Everyone that they talked to thought it was great for the community.
Then, in the dead of night on September 10, 1989, the waxing of the last full moon of summer, someone expressed their grievances against Bo and Debbie and their church in graphic fashion. Early the next morning, they discovered the devastation. The church tent was slashed in eighteen places. Forty-five hymnals and bibles were destroyed. Chairs were thrown about and damaged. The ropes that held the tent up were cut, which caused it to collapse.
Bo and Debbie wondered what motive someone would have to commit the vandalism. They were not sure if someone did not like the church, or if someone did not like them. There were no written messages or threats to explain why it was done. Debbie felt that it was violent and thorough enough to let them know that the perpetrator(s) were not done. However, she and Bo refused to be intimidated. They moved the church to a nearby cabin, donated by a local resident. Debbie said that she had not been a quitter while growing up, so she was not going to quit on the church.
On July 8, 1990, during a full moon, disaster struck again. The church cabin went up in flames, and so did Bo and Debbie's dreams. The building was totally consumed by the fire. By the time it was extinguished, there was nothing left but piles of nails, broken foundation blocks, and melted glass. Detective Pat Walsh, along with other detectives, felt that the fire was set deliberately. There was no reason for it to have happened accidentally, since there was no electricity or fuel in the cabin. Bo told detectives that he felt that someone was trying to get him.
August 4, 1990: yet another full moon, and yet another act of vandalism. When Bo and Debbie arrived home that night, they found that their entire cabin had been trashed. Not a single inch remained untouched. The intruder left a disturbing calling card: a warning, "Get out", crudely scrawled on a newspaper, and a live bullet pointed straight at a photograph of Bo.
Detective Walsh arrived with a team of investigators early the next morning. They fingerprinted every surface that the intruder might have touched. For elimination purposes, Bo agreed to be fingerprinted. Later in August, he claimed that someone threw a cement block through their window, which struck him. On the morning of September 4, 1990, he was supposed to meet with Detective Walsh in Kalispell to be fingerprinted. He dropped off Debbie at work, telling her that he was going to Columbia Falls for his supply run before meeting with Detective Walsh. Later that day, he called Detective Walsh and told him that he was running a bit late, but would be there. However, he never showed up.
Instead, Bo went to Columbia Falls, making a bank deposit and buying some clothes there. At noon, Debbie received a phone call as well from Bo. He told her that he was having car trouble and would be back later than he had planned. He listed the things that he still had to do and said that he would probably be back at around 5 or 6pm. He never returned. Debbie and her friends, along with the police, searched every road and footpath around Polebridge. When two days had passed, and no trace of Bo or his car were found, Debbie was convinced that he had been killed by whoever had made the death threats.
On September 7, three days after Bo vanished, Debbie's world changed forever. She received a letter from Bo which said that he was not coming back. He started out with: "By now, I'm sure you hate me. I love you a lot, I don't expect you to understand it, but I do love you with all of my being. I have to leave; I am going to go back and see my family. I don't expect you to understand, but I have to be where my family is [in Texas]." At the end of the letter, he said: "P.S., You've probably found the car at the airport by now. Here's the key." His car was indeed later found at Glacier Park International Airport.
Debbie was extremely heartbroken when Bo left. He was her best friend, her lover, and her world. She went back to the store and sorted through her other mail. She found a bank statement which showed that, almost a month before Bo left, he took out $4,000, emptying their savings (except for a few cents). She figured that it was his "running money".
Debbie sold the cattle, packed her belongings, and left Montana for her parents' home in Washington. Despite the fact that he had deserted her, she never gave up searching for Bo. Six months later, she traveled to northern Utah, where he had once lived. She could never have prepared herself for what she was about to find out. While there, she met a man who knew Bo. However, the man knew him as Jim "Bo" Hollaway. The man also said that Bo had a relationship with a woman in Emery, Utah. He believed that they were married, but he was not sure.
Debbie drove straight to Emery, a small mining town in the heart of Utah. She showed Bo's picture to the first person she met, and heard the same story all over again. The man also said that he knew Bo as James Hollaway and that his ex-wife lived nearby. That same afternoon, Debbie met Bo's ex-wife, Lenora. Lenora unveiled the tangled saga of Bo, the man Debbie had known as a loving, faithful husband. She said that her and Bo's divorce was not finalized until August 1987. Debbie told her that she and Bo were married in August 1986.
Debbie discovered that Bo had been married at least five times. In four of the marriages, he had disappeared abruptly without getting a divorce. When he walked out on wife #2, he cleverly used his own car to create a bogus murder scene. He used animal blood to make it look like he was killed. Debbie was shocked to learn about Bo's previous marriages. She has since gotten over the shock. She still wants to see him and learn why he did not tell her the truth. She told the detectives that whenever they find him, she wants them to tell him that she loves him and that they can work things out. She knows that they might never be together again, but she wants to help with whatever he has to "deal" with.
In order to protect herself legally, Debbie has, with great reluctance, filed charges of bigamy against Bo in Washington. Detective Walsh believes that Bo is responsible for the church fire and the vandalism. Debbie, however, believes that he is innocent. But only Bo would know.
In Fall 1991, police discovered that Bo's real name was Eddy Dale Ridlehover. He was born on April 3, 1951, in Houston, Texas. He was also a Vietnam veteran. A fingerprint found in his home in Polebridge was matched to one on Ridlehover's military card.
Extra Notes:
This case first aired on the November 27, 1991 episode.
It was excluded from the FilmRise release of the Robert Stack episodes.
Although it was featured as a "Missing Persons" case, Bo was a wanted fugitive at the time of the airing.
Some sources spell Bo's real name as "Eddie Riddlehoover" and "Eddy Ridlehoover".

Results: Captured. Shortly after the broadcast, a viewer called the telecenter, saying that she had been married to Bo. She claimed that he faked his suicide in 1978 to avoid an arson investigation. He abandoned his car on a bridge above a Houston, Texas, ship channel, apparently to make it look like he jumped off it.
Thanks to viewers' tips, Debbie was able to locate Bo in Douglas, Wyoming. He was living there under the name John "J.D." Terrel. On January 30, 1992, she confronted him at a restaurant in Douglas, where he was accompanied by his new girlfriend. Other patrons of the restaurant recognized Bo and Debbie from the broadcast and called police. When officers arrived, Bo gave them his new false name, while Debbie told them his true identity. He was then arrested for giving false information to the officers.
Bo was released from jail soon after. He could not be charged with bigamy in Washington, because the prosecutor refused to file the charge. He also could not be charged in the arson case because the statute of limitations had expired. He and Debbie agreed to divorce, but she was still happy to know that he was indeed alive and well. She has since remarried and has three children.
Links:
---