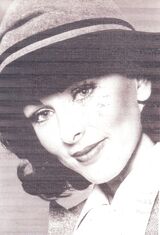 Real Name: Chalice Paul
Nicknames: No known nicknames
Location: Key West, Florida
Date: Summer 1981

Occupation: Unrevealed
Date of Birth: August 31, 1947
Height: 5'9"
Weight: 125 pounds
Marital Status: Married
Characteristics: Caucasian female. Curly brown hair, blue eyes. Slim build. Birthmark under her left breast.

Details: Thirty-three-year-old Chalice Paul was living in Atlanta, Georgia, and was separated from her husband, John Paul Sr., in 1981. In the summer of that year, John convinced Chalice to come to Key West, Florida, with him to possibly reconcile. She vanished sometime later, but John never bothered to contacted her family about her disappearance. The authorities did little investigation into the case as John claimed that she vanished voluntarily.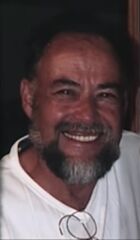 John Paul later divorced Chalice and re-married. In 1983, he was charged with attempted murder in Florida. He had tried to kill a man whom he had been involved with on a drug deal. He was tried and convicted of the charges but fled to Switzerland while on bail. He was later re-captured and served over fifteen years in prison.
In 1999, he was released from prison and soon met a woman named Colleen Wood. Colleen vanished in December 2000 after she told family members that she would be going on a trip with John.
John Paul was questioned regarding Colleen's case but denied any involvement. He has since left the United States and is wanted for parole violation. He has never been charged in either Colleen or Chalice's cases.
Suspects: John Paul
Extra Notes: Chalice's husband John Paul's case first aired on August 9, 2002. Chalice was not mentioned in the segment, which focused on Colleen Wood's disappearance.
Results: Unsolved
Links: 
---