We're Getting Mutants in the MCU - The Loop
Play Sound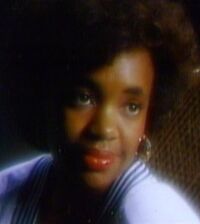 Real Name: Charita Lynn Harding
Case: Lost Friend
Location: Los Angeles, California
Date: 1969

Case
[
]
Details: LaHarriet "Niki" Wade-Crowder is searching for Charita Harding, whom she became close friends with in a children's hospital in Los Angeles in 1969. That year, seven-year-old Niki was admitted to the hospital to have surgery to remove several large tumors from her throat. At first, Niki was scared to be away from her parents, but then she met eight-year-old Charita, who was diagnosed with a rare form of cancer and scheduled to undergo surgery. The two started talking and soon became close friends. They had fun and spent all of their time together at the hospital awaiting their surgeries.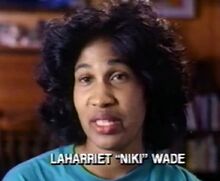 As the time for Charita's operation neared, she was forced to undergo a series of painful pre-surgical treatments. Niki felt bad for Charita as she seemed to be in pain, but she noticed that Charita was also tough and was able to get through the treatments. One night, Charita went in for her operation; when Niki asked her mother about Charita's operation, she learned that Charita's surgery would prevent her from having children when she grew up. After her surgery, Charita began crying, so Niki went over to comfort her. Niki then made Charita a promise: when they grow up and Niki has a child of her own, they can both be the child's mother; she would even name the child after Charita.
Five weeks after Charita and Niki first met, the two had to say goodbye; Niki's opeation was successful so she was sent home, but Charita had to remain in the hospital for further treatment. Before leaving, the two took pictures of each other. They both agreed to continue contact through phone; however, two months later, Niki's family moved to New Mexico, and the two friends lost touch. In 1975, Niki and her family returned to Los Angeles. She called every Harding in the phone book, but was unable to locate Charita.
In 1983, Niki remarried and took the last name Crowder. In 1987, she gave birth to her daughter, whom she named Charita. Niki hopes to find Charita Harding and have her be her child's godmother.

Extra Notes: This segment was featured as part of the October 10, 1990 episode.
Results: Solved. Charita, now named Charita Harding Buckner, was discovered living in Oklahoma. She and Niki were reunited at Niki's home just ten days after the original broadcast of their story. On October 20, 1990, Charita stood godmother to Niki's daughter at her baptism, where she was baptized "Charita Kennedy Crowder". Charita and Niki continue to be friends to this day.
Links: None
---