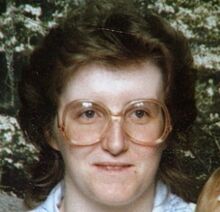 Real Name: Cheryl Lee Holland
Aliases: Cheryl Wooten
Wanted For: Murder, Arson, Robbery
Missing Since: March 7, 1991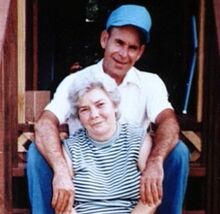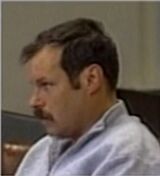 Case
[
]
Details: The picturesque forests of the Appalachian Mountains are dotted with small tranquil communities where everyone knows their neighbor and families take root for generations. Fifty-seven-year-old Clarence Joseph "Joe" Harvey and his fifty-four-year-old wife Mattie, called "Teah" by friends, exemplified the unique character of the area. For thirty-five years, they ran a combination convenience store and automobile repair shop next to their house in Lewis Chapel Mountain, Tennessee, just northwest of Chattanooga. It was the only place to buy gas or groceries for miles around and served as a gathering place for the community.
Joe's brother, Ed Harvey, recalled that Mattie was very talkative while Joe was quiet. Their store acted like the "community newspaper." They knew everybody and if anybody needed help, they would help. It was common knowledge in the area that they kept cash receipts in the store. Ed often suggested to them that they should not keep large amounts of money around, and instead put it in a bank account. He even tried to convince Joe to get a gun and put it in the store for protection. But he would not even do that; he trusted people too much.
Joe and Mattie were such a fixture in the community that everyone figured they would be there forever; then came the morning of March 4, 1991. The local sheriff, Joe May, was called to the couple's house by a concerned neighbor. For the first time in memory, their store was not open at 9am on a Monday morning. May walked up the stairs to the back door. He reached for the handle and realized it was unlocked. He pushed it open and went inside. The inside of the house was completely gutted by fire. Joe and Mattie were nowhere to be found. May turned around and went back outside. On the porch, he discovered blood spots with what appeared to be human flesh. He realized that something bad had happened.
Agents from the Tennessee Bureau of Investigation (or TBI) arrived on the scene. State arson investigators found a two gallon gasoline can on the kitchen table. They also found various blood spots throughout the house, and on the porch and steps leading from the house. They concluded that the arson fire was set to cover up the crimes that had been committed there. When investigators learned that Joe and Mattie kept large amounts of money on their property, they assumed that a robbery/kidnapping had occurred.
Ed initially believed that Joe and Mattie had been kidnapped or had taken off to the Smokey Mountains. However, when he got to their home and learned about the blood and signs of arson inside, he did not know what to think. He could only hope that they were still alive. A large scale search of the area yielded absolutely nothing. The couple's disappearance left their family and friends stunned. That sort of thing just did not happen in Lewis Chapel Mountain. But soon the community would be rocked again. Another member of the Harvey family would mysteriously vanish.
Joe and Mattie had no children of their own, but were extremely close to their extended family, especially their niece, twenty-seven-year-old Cheryl Holland, and her young daughter. Cheryl's mother (Joe's sister) lived right next door to the couple. Ed said that Mattie loved Cheryl as if she were her own daughter. She also loved Cheryl's daughter as if she were her granddaughter. They were basically her whole world. On March 8, one week after Joe and Mattie disappeared, Cheryl's pickup truck was found abandoned at a truck stop on Interstate 81 in Greene County, two hours from her house.
Investigators found Cheryl's truck unlocked. They found her keys in it and her necklace laying on the ground next to it. Her pocketbook was also in it. The evidence found at the scene led some investigators to conclude that she had been abducted. TBI agents soon questioned Cheryl's thirty-year-old common-law husband, Edward Allen "Eddie" Wooten. He told them that on March 6, the day before she vanished, she had taken him to Newport News, Virginia. He said that they stopped at a place where they slept, but he could not remember where they stopped. Investigators began to find inconsistencies in his story.
District attorney Bill Pope began to wonder what the true story was surrounding the case. They had three people missing, all from a close, immediate family. There was the arson, the blood, and the missing money. He and the investigators began to wonder, was Cheryl really missing? Was she an abductee? Or was she involved in a crime? Joe's brother-in-law, Bill Rutledge, was questioned by TBI agents. They asked if he thought that Cheryl was involved in Joe and Mattie's disappearances. He said that there was no way she could have been involved, as she was deeply involved in her Christian faith.
On March 10, 1991, Eddie was questioned again. He told authorities that in late February, he took Cheryl to a hospital in Knoxville for a weeklong treatment of stomach cancer. However, he could not remember the name of the hospital. Investigators had been told by Cheryl's family that she had borrowed money and gone to other institutions for supposed treatment of a cancerous condition. Investigators found that she did not actually get any treatments. They discovered that on the day in question (the day Eddie claimed he left her in Knoxville for treatments), she, in fact, was working at a truck stop in Chattanooga.
When confronted with these inconsistencies, Eddie said: "If I tell you what happened, what's going to happen to me?" He broke down, and a tale of heartless betrayal began to unravel. In all, he would tell his story three different times. According to his confession, on the week of Joe and Mattie's disappearance, Cheryl worked at the truck stop while Eddie stayed at home. On Saturday, March 2, she came home from work and told him that she needed more money.
That evening, Eddie and Cheryl left their house, planning to go to her mother's house to pick up her paycheck. Along the way, they stopped at a service station, purchased a gas can, and filled it up with gasoline. They then went up on the mountain to the house where her parents lived. She went inside, got the paycheck, and talked to her mother for a few minutes. From there, they drove to Joe and Mattie's house. They planned to rob Joe and Mattie of their money. Cheryl told Eddie that the couple had more money than they needed, and she knew where it was located. Eddie told investigators that he was reluctant to go along with her plan.
According to Eddie, he and Cheryl were not alone that night. When they went into Joe and Mattie's house, they left their six-week-old son and Cheryl's five-year-old daughter in the cab of their truck. As they walked up the stairs to the side of the house, Cheryl asked Eddie if he had his gun. He asked why they needed it, and she said that they would have to kill Joe and Mattie. She told him that they were not going to just "hand over" the money and that she had no choice. He told her that he did not want to kill them, but she said that she would not be able to do it by herself. So, he agreed to help her.
When Cheryl entered the house, she found Joe sitting on the couch and watching television. She asked where Mattie was, and he told her that she was in the back bedroom. Shortly afterwards, Eddie entered the house and shot Joe. When Mattie came out of the back bedroom, he shot her as well. Cheryl then told him to go out to the driveway and tell the children to get down on the floorboard of the truck.
According to Eddie, he and Cheryl stuffed the bodies into the trunk of Joe and Mattie's own car. Next, he followed her as she drove their car across the Alabama state line. They stopped at the Bridgeport ferry on the Tennessee River. She then pushed their car into the river. According to Eddie, she later returned alone to Joe and Mattie's house. She stole an estimated $150,000 in cash and then tried to cover up the crime by setting the house on fire.
Two days later, Cheryl brazenly returned to the crime scene again, even as investigators were searching for evidence. It is believed that she intended for the house to burn completely. However, that did not occur; as a result, the gas can was left basically intact on the kitchen table. From the can, investigators were able to obtain a bloody fingerprint which was matched to Cheryl's known thumbprint.
Cheryl's sister, Anna, was upset and hurt to learn of Cheryl's apparent involvement in the crime. She could not believe that she would do something like that. She said that Cheryl did not have "that" in her. Bill, however, said that he had been through so much pain that it did not shock him to find out that she was involved. He felt that both she and Eddie were equally involved in the crime.
Searchers began dragging the Tennessee River near the Bridgeport ferry. Six days later, on Wednesday, April 17, they found Joe and Mattie's car. Their bodies were in the trunk. They had both been shot in the head, just as Eddie had described. Sheriff May was called in to identify the bodies. He said that it was the hardest part of the whole situation to have to do that. It was difficult for him to see them decesased, since he was close with them and often visited them at their store.
Eddie was arraigned on charges of first-degree murder and aggravated robbery. A warrant was immediately issued for Cheryl's arrest on the same charges. Investigators began to track her movements in the days just after the murders. She seemed to be traveling alone, having left her children with her mother. But authorities soon learned of a mysterious man who had apparently been following her.
At 9:30pm on March 7, five days after the murders, Cheryl was seen by a service station attendant in Greeneville, Tennessee. When she came into the store, she noticed a truck pull up. She told the attendant that she was going to get gas, but she changed her mind and had to go. The attendant then saw her in the parking lot talking to a man with a beard and a black leather jacket. He was driving a red-and-white pickup truck. She did not seem to have any desire to talk to the man. She left the parking and the man then followed behind her in the same direction.
About an hour later, Cheryl was spotted using a payphone at a truck stop twelve miles from the service station. She called her family and said she was two hours from home. Later, another witness spotted two people talking inside Cheryl's pickup truck. Interestingly, a man matching the description of the bearded man came to Cheryl's place of business on the day before the murders. She was seen writing him a check. It is not known if the man in Greeneville and the man at Cheryl's work are the same person. It is also not known if the man has any involvement in the murders. Investigators have no evidence to conclude that he is involved.
Cheryl was last seen at the truck stop, around 11:30pm that same evening. Her truck was found there the next day. Investigators do not know if she planned prior to the murders to disappear, or if her disappearance was impulsive. However, they do believe that she is alive and has assumed another identity somewhere.
Anna does not believe that Cheryl is being given the "benefit of the doubt." She believes that Eddie went beserk and killed Joe and Mattie, and Cheryl was just there. She believes that Cheryl set the fire to get away from him. She also believes that Cheryl went along with Eddie's plan to keep her children safe. Finally, she believes that either Eddie or someone he knows has done something to Cheryl.
Bill, however, does not believe that Eddie was the mastermind behind the crime. He notes that Eddie was not very educated. He also points out that Eddie and Cheryl had only been together for about a year. He would have had no way of knowing that Joe and Mattie had a lot of money in their house.
A number of questions remain surrounding Joe and Mattie's murders. Was Cheryl the mastermind behind them? If so, what could drive a woman to kill the aunt and uncle who loved her so much? Did she stage her own disappearance to escape justice? Or did she simply fall prey to an unknown assailant, possibly the mysterious bearded man? No one will ever know exactly what transpired on the night of the murders until she is found. Authorities believe she is still alive and has fled Tennessee. Eddie remains behind bars awaiting trial. In any case, the tragic events of March 2, 1991, have left Cheryl's family in torment.
Ed Harvey is upset that the murders ever happened in the first place. He said that Joe and Mattie's deaths were a great loss to their community. Anna hopes that Cheryl will come home, saying that her family misses her. Bill hopes that she turns herself in. He wants her to serve her time, but he does not want her hurt or killed.
Extra Notes: This case first aired on the February 26, 1992 episode; it was updated on the May 13, 1992 episode.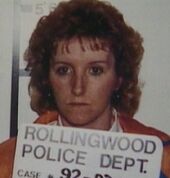 Results: Captured. Just forty-five minutes after the broadcast, Cheryl was captured thanks to a viewer's tip. She was arrested at a convenience store in Rollingwood, Texas, where she had been working for six months under the assumed name "Amy Elizabeth Foerster". She had been living in the Austin, Texas, area for almost a year. Her boss and several of her customers recognized her from the broadcast and called the police. When police arrived at the store, they asked "Amy" if she was Cheryl and she said yes. At that point, she was put in handcuffs and placed under arrest.
Employees of the store were shocked to learn of their co-worker's double life. One co-worker could not believe that she was a wanted fugitive. When she was arrested, she told him: "I'm sorry. I got myself into this mess and I will get myself out of it." Four days later, Cheryl was returned to Tennessee to face charges of first-degree murder.
On June 30, 1992, Eddie pleaded guilty to two counts of first-degree murder and received two life sentences. As part of his plea agreement, he agreed to testify against Cheryl. However, on April 29, 1993, she also pleaded guilty to two counts of first-degree murder. She was given two concurrent life sentences. She will not be eligible for parole until November 2025. He will not be eligible until May 2025.
Links:
---