Doctor Strange in The Multiverse o Madness - The Loop
Play Sound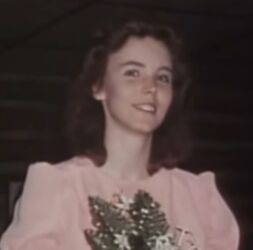 Real Name: Christi Jo Nichols
Nicknames: No known nicknames
Location: Gothenburg, Nebraska
Date: December 11, 1987

Bio
[
]
Occupation: Bartender at Pete's Lounge
Date Of Birth: September 6, 1965
Height: 5'9"
Weight: 120 lbs
Marital Status: Married
Characteristics: Caucasian female with brown hair and green eyes. She has pierced ears and two scars (one over her left eye, and one on her abodmen)

Case
[
]
Details: The town of Gothenburg is located in the heart of Nebraska's farm belt. There is a strong sense of community among its 3,000 residents. When a neighbor is in trouble, it becomes everybody's business. On December 11, 1987, twenty-two-year-old housewife Christi Nichols vanished. Her disappearance turned into a controversy that continues to this day. She married Mark Nichols when she was nineteen. Soon after their marriage, their daughter Lindsey was born. In April 1986, their son Preston was born. Those who knew her well felt her life centered around her family. Her mother Connie remembered that she was a good student and was well-liked. However, she always had a negative self-image and never felt that she did anything well until she had her children. She was very proud of them and loved them. Connie does not believe that she ran away because she never would have left her children.
At the time, Mark worked at a local gas station. He was the last person to see Christi alive. There are rumors in Gothenburg that say he is responsible for her disappearance. He claims that some of the rumors have gotten "pretty vicious". There were a couple of rumors that said that he had chopped her up, put her in garbage bags, and buried her at the dump. According to him, people even went to the dump and dug around, looking for her. He claims that he is innocent of all wrongdoing and wants her to come home. But until she returns to Gothenburg, he remains under a cloud of suspicion. The police investigation of the case has raised some disturbing questions about the events surrounding her disappearance.
Since Christi vanished, no one, family members or friends, have had any contact with her. For this reason, the Nebraska State Patrol was called in. Officer Terry Ahrens was put in charge of the case. He noted that as the investigation proceeded, it started to look more and more like a foul play situation. There have been a lot of things that have not rung true, and to him, it does not appear like a normal missing persons case. As the police investigated, they began to uncover evidence that the Nichols' marriage was in trouble. They learned that Christi had been seeing another man. Ten days before her disappearance, she had gone to a local hospital for treatment of an injury she received during a fight with Mark.
Mark claimed that the fight occurred when he tried to keep Christi from going out. He claimed that she got upset with him, tried to hit and kick him, and then burned his neck with a cigarette. He claimed that he tossed her onto the waterbed and she landed the wrong way, twisting her thumb underneath her. Dr. Carol Severeid Shackleton said that Christi had come to the emergency room, complaining of a sore thumb. Carol said that she was acting like a "scared rabbit", not maintaining eye contact and not being very verbal. Carol also felt that she was not telling her everything about the cause of the injury. Mark was in the hallway nearby during her visit; Carol was not sure if him being there was reassuring for her or not.
Christi also told her cousin, Debbie Frederickson, that she had been abused by Mark. Debbie had visited her while she was working at a bar. She said that she was having problems with him and that he had beaten her. When they left the bar, she showed Debbie a bruise on her side. Debbie feared for Christi's safety and told her that she needed to get help from someone. Debbie asked how it had happened. She said that she and Mark had gotten into an argument and that he had thrown her around. She acted like it was not a big deal, like it was something that happened a lot. He later claimed that the rumors of him beating her up were not true.
On December 9, two days before Christi vanished, she went to an attorney to begin divorce proceedings. She was frightened that Mark would find out; for this reason, she went to an out-of-town lawyer, Claude Berreckman. Claude had done a great amount of divorce work, handling hundreds of divorces. He felt that she ranked in the "top five" of being the most distressed, upset, and nervous of his clients. He knew that she needed help. After she explained certain abuses that she had been subjected to and showed a bruise on her arm, they decided to call the authorities and report certain crimes that had taken place. He felt that she was very sincere and honest about what she was telling him. He could not imagine a motive she would have to conjure up a story about being abused by Mark if it did not actually happen. He was convinced that the abuse did happen.
It is not known what Christi's state of mind was when she left Claude's office. Mark believed that she was planning on running away, while Connie believed that she was planning to fight for the custody of her children. Claude felt that when Christi was in his office, she was not panic stricken to the point that she would run or leave. In fact, she had planned on coming back; when she left, she made an appointment to come back to his office the following week. On December 10, the day after the meeting, she and Mark went Christmas shopping with their children. This was the last afternoon she would spend with her family. He claimed to have felt uncomfortable that day because he "felt a lot of anger" coming from her.
That evening, Christi and Mark hired a babysitter, Diane Janssen, and went to the local bar where Christi worked. Diane was surprised that they were going out because she knew that they were not getting along. He claimed that when they were at the bar, things seemed to being going well between them. He felt that she was having a good attitude about herself, and that there was a lot of laughing and carrying on between them. His uncle Gary, who owned the bar, contradicted his story, stating that it was apparent that there was "tenseness" between the couple. She had told Gary that they were having marital problems; he was surprised that they were there together that night.
Christi and Mark left the bar around midnight and drove to an all-night convenience store. A store clerk later recalled that she seemed "nervous". At 12:30am, they headed for home. According to Diane, Mark arrived home between 12:30 and 1am. She was doing her homework in front of the television and did not remember seeing Christi. He claimed that she was walking ahead of him and went right to the bathroom when they came inside. Diane thought it was strange that he paid her with cash, because Christi normally paid her with a check. She was surprised that she did not notice Christi because she was there for several minutes after they arrived; she believes that she would have heard Christi's footsteps on the tile floor when she came in or heard her in the bathroom.
According to Mark, Christi went to bed immediately after Diane left. The last time he claimed to have seen her was at 2am, when he went to sleep beside her. He claimed that when the children woke him up at around 7am the next morning, she was not in bed. He searched the house and noticed that she had taken a suitcase of belongings with her. However, both family cars were still sitting in the front yard. At 9:30am, he received a phone call from Connie, who lived 100 miles away. Even though he knew Christi was gone, he told Connie that she was still in bed, asleep. He claimed that he did not want to worry her. A few minutes later, Connie had a social worker call the house. Mark told them that Christi was out shopping. He claimed that he said that because he did not know who was calling.
At 11:30am, Mark took the children over to Christi's grandmother Violet's house and asked her if she could watch them while he searched for Christi. She thought it was strange because normally when she watched them, Christi or Mark would call ahead of time to ask if she was available. She also thought it was strange that he never asked her if Christi was there or if she had seen her. All he said was that she was missing. He claimed that he spent the next two hours driving around town trying to spot her. He hoped to spot her leaving a store or a friend's house. However, when investigators checked into his story of driving around town looking for her, they could find nobody in Gothenburg that had seen him doing so.
At 1:37pm, Mark filed a missing persons report with the Gothenburg police department. He claimed that he was really upset because he felt that there was no indication that Christi would pack up a suitcase and leave. Interestingly, it was discovered that she did not take her cosmetics, most of her clothing, her Social Security card, or her wedding rings. She also did not pick up her last paycheck. During their investigation, the state patrol discovered that he moved out of their house the day after her disappearance. A few weeks later, he boxed up all of her clothes and sold both of their cars.
In March 1988, three months after Christie's disappearance, her suitcase and purse were discovered in a roadside rest area thirty miles west of Gothenburg. Police found it surprising that earlier, Mark had precisely detailed all of the suitcase's contents. It appeared to investigators that the suitcase had been placed there instead of just thrown out. The items were neatly laying around. It was like the person that put them there wanted them to be found. Terry noted that if his wife left him, he would not have been able to look through the closet and say what she had taken. Incredibly, Mark was able to list items of clothing, right down the line, and knew what she had taken.
The area surrounding Gothenburg has been searched extensively. No other trace of Christi has ever been found. The case has since stalled. Investigators noted that, without locating her or her body, it would be difficult to file charges against anybody in the case. They are concerned about the details surrounding her disappearance, the fact that she has not contacted her children or other family members, the fact that she did not take a vehicle, and the fact that she has been missing for such a long period of time. These details suggest to them that foul play may be involved in her case.
Mark continues to maintain his innocence in Christi's disappearance. He claims that he would not have hurt her because he was not a violent person. Violet hopes and prays that she is still alive, but if she is deceased, she would like to know where she is so that she can be given a proper burial. By all accounts, Christi was trapped in a marriage gone wrong. Nobody can say for certain that this is what motivated her disappearance. All that is known is that she has vanished without a trace, and her family and friends would like to know why.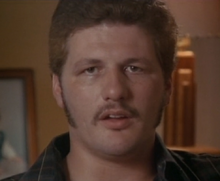 Suspects: The police consider Mark the prime suspect in Christi's disappearance. He was the last person seen with her before she vanished. There are multiple witnesses who confirmed that he was abusing her in the weeks prior to her disappearance. Within days of her disappearance, Mark had moved out of their house, sold both their cars, and boxed up her clothes. When her suitcase was found three months later, he was "somehow" able to list everything that ended up in it. Despite this evidence, he has never been charged.
Christi was seeing another man around the time of her disappearance. He said that they began seeing each other because "she was lonely and needed someone to talk to". However, he is not considered a suspect.
Mark believes that Christi ran away voluntarily, due to their marital difficulties and the "pressures of motherhood". He claimed that she threatened to divorce him several times before her disappearance. Interestingly, a letter was found in one of their cars, allegedly addressed to her boyfriend; according to one source, it stated that she had considered leaving her children and husband. However, according to another source, it merely stated that she was planning to leave town after Christmas. Lab tests confirmed that it was in her handwriting.
Extra Notes: This case first aired on the November 16, 1988 episode.
Results: Unsolved. Investigators no longer believe that Christi vanished voluntarily; they are now investigating this case as a probable homicide. A blood stain the size of a coffee saucer was found in her and Mark's bedroom shortly after her disappearance. Diane did not remember seeing blood in there before Christi went missing. More blood was found in the trunk of Mark's car. In the early 2000s, DNA testing confirmed that it was hers. Mark claimed that it was menstrual blood, but an analysis determined that this was not true. However, not enough blood was found to indicate that she was deceased.
It has also since been discovered that Christi met with a domestic violence counselor the day before she vanished. When Mark found out, he was "furious" and told her that she would not get to see her children again unless she stopped visiting the counselor and stopped talking about the abuse. A few days earlier, he took the children to his parents' house and would not bring them back unless she agreed to follow a specific set of rules. It was also discovered that his family was close to the Gothenburg police chief, Bob Shackleton. It is believed that Mark found about her meetings with Claude and the counselor because Claude contacted Shackleton about the abuse and the counselor met with Christi in Shackleton's office.
Prior to her disappearance, Christie told Connie that Mark was monitoring her phone calls. She also said that she planned to leave him the day after she vanished; Connie believes that he killed her before she had the chance. After she vanished, Mark allegedly told Connie that he was glad that she was gone, and that she was a bad mother who wanted "a new life with a new man". Despite the evidence against him, he has never been charged in her disappearance, presumably due to the lack of a body.
In April 1990, Mark divorced Christie. He left Gothenburg a few years later. He now lives in Arkansas and is married for the third time. At first, their children lived in foster care. Then, they were with both sets of grandparents. After that, they were sent to live with him. Sadly, due to his influence, Connie has not seen them since the early 1990s.
A major construction project of the state Department of Roads was underway at the time of Christi's disappearance. Two overpasses were built in and around Gothenburg, and gravel fill was used at both locations. Some people close to the case, including her father Kenneth, have speculated that she may have been dumped in the gravel fill, as it was uncovered at the time. Also, Mark's parents had a concrete pad poured on their property a few days after she vanished. It is not known if either area was ever searched.
Violet died in 1999 at the age of seventy-eight and Claude died in 2013 at the age of eighty.
Links:
---