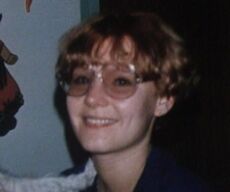 Real Name: Darlene Messer
Nicknames: No known nicknames
Location: Lake City, Florida
Date: September 18, 1989

Details: Thirty-six-year-old Darlene Messer was married with a young daughter named Angela. She had moved from Canada to Lake City, Florida in 1989 to be closer to her husband who was in jail. She got a job at the Suwannee Swifty convenience store. On September 18, 1989, she was abducted from there during the graveyard shift. Investigators discovered that the store had been robbed and that she had struggled with her assailant(s). Two days later, her body was found under the Swift Creek Bridge; she had been bludgeoned to death. Her murder remains unsolved.
Suspects: Darlene is believed to have been murdered by a serial killer who is believed to have killed two other missing Florida clerks: Deborah Poe and Donna Callahan.
There is also speculation that her murder was connected to that of another clerk, Eileen Mangold. They vanished from Florida stores within days of each other.
Extra Notes: This case first aired on the November 6, 1991 episode. One report states that Darlene was shot, not bludgeoned.
Results: Unresolved. In 1996, Donna's remains were found and two men, William Wells and Mark Riebe, were convicted of her murder. Riebe also confessed to the murders of several other young women throughout Florida. However, it is not known if either of them are suspects in Darlene's.
In 1999, Franklin Smith was arrested and charged in Eileen's murder after DNA and palm print evidence linked him to the crime. However, he was acquitted of the crime a year later. It is not known if he was considered a suspect in Darlene's murder.
Recently, a suspect was identified in Deborah's disappearance, but he has not been charged with it. Her disappearance and Darlene's murder remain unsolved.
Links:
---
Community content is available under
CC-BY-SA
unless otherwise noted.