We're Getting Mutants in the MCU - The Loop
Play Sound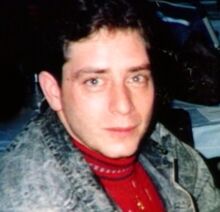 Real Name: David Eugene Hurley
Nicknames: Dave, Woozie
Location: Turtle Creek, Pennsylvania
Date: June 13, 1992

Case
[
]
Details: Fortunately, for most people, the only contact they will have with random violent crime is watching the nightly news. But random crime is very real, extremely difficult for police to solve, and utterly impossible for families touched by the violence to comprehend. One such family was the Hurleys of Turtle Creek, Pennsylvania. Pam and David Hurley were married in 1983. By 1988, their family had grown to include three sons. He worked in maintenance at Kane Hospital but became disabled after a hernia operation. He then volunteered as an assistant baseball coach for two of his son's teams. The Hurleys shared an undramatic but happy life until the early morning hours of Saturday, June 13, 1992.
That weekend, David and his brother were taking a troop of Boy Scouts on a long-planned canoe trip. They planned to leave at about 5am on Saturday, June 13. At around 1:30am, David told Pam that he was not able to sleep. He decided that he would leave early, pick up donuts for the trip, and then head over to his brother's house in Penn Hills and hang out there until they left for the trip. About an hour and a half later, Pam woke up and was startled to hear David calling out to her. He asked her to come downstairs. He then told her that he had been shot.
Pam was stunned and thoroughly shocked to find David bleeding from his chest. At first, she could not comprehend that he had been shot; it was too unbelievable. She immediately called 911. While they waited for paramedics to arrive, he told her about the chilling events of that morning. At around 3am, he stopped for donuts at Penn Center Dunkin' Donuts. He then started driving west along Route 22, heading towards his brother's house. Suddenly, a car appeared out of nowhere and sideswiped his van. The two pulled over near Carl's Tavern along Route 22 in Wilkins Township. David expected simply to exchange insurance information with the other driver. What happened next defied reason.
David approached the other driver and asked if he was alright. The man responded by punching David in the face. He then pulled out a gun and shot David once in the shoulder, once in the lower chest, and once in the back as he retreated to his van. David immediately drove the two miles back home, desperately trying to get away from the man. Police and paramedics arrived at around 3:30am and David told his story again. Officer Michael Pruey noted that David was calm for a person who had just been shot. He was able to give police a description of the man and his vehicle. Officer Pruey wanted to get information about the suspect that they could put on the air for the other units that were still out on the road. They hoped to stop the man before he got too far out of the area.
David was rushed by helicopter to Presbyterian University Hospital in Pittsburgh, six miles away. At 4:30am, he was wheeled into emergency surgery. His doctors emerged from the operating room two hours later. Pam was hopeful when they came out, believing that the operation was successful and took less time than they expected. She was unaware that, in addition to gunshot wounds in the arm and shoulder, David was bleeding internally from a lacerated liver. The surgeon told Pam that the operation had progressed well, until, without warning, David went into acute cardiac arrest.
Pam could not believe the surgeon when he said that David had died. He had been murdered at the age of thirty-four. In searching for his killer, police are limited to the sketchy information he gave before he died. Pam said that the pain of losing David will probably never go away. However, the pain has also turned into anger against his killer. She is upset that the killer is most likely continuing to live his life as if nothing happened.
David was attacked along Route 22 in Wilkins Township, Pennsylvania, on June 13, 1992. During the few moments he was face-to-face with the assailant, he noticed no unusual characteristics. He described him as a young black male. It is a good possibility that the man is local. At this time, police lack sufficient information to produce even a sketch of the suspect. The key to the case may be the killer's car, a gold or champagne-colored Honda Prelude, model year 1989 or 1990.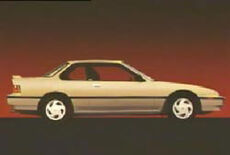 Suspects: David's killer is described as a young black male in his mid-to-late twenties (in 1992). David did not notice anything unusual about his physical appearance. He was driving a gold or champagne colored Honda Prelude, model year 1989 or 1990. The driver's side door may have been damaged and might have green paint on it from David's van. The car most likely went in for repairs shortly after the murder in June 1992. The gun used was a .380 semi automatic. The suspect is believed to be local. He has never been identified.
Extra Notes:
This case first aired on the April 7, 1993 episode.
It was submitted to the show by Pam's brother.
Some sources state that David left home at 3am on the night of the murder.
A similar case of road rage leading to murder is that of Richard Aderson.

Results: Unsolved. In 1995, police got a break in David's case when their crime lab determined a gun involved in another case matched the one used in his murder. Because it had changed hands since then, that investigation led nowhere. Authorities stated that they have a suspect in the case that they believe is responsible; however, they do not have enough evidence to charge him. They reportedly need an unidentified woman who may have information in the case to come forward. As a result, the murder remains unsolved.
Links:
---