Wiki Targeted (Entertainment)
Play Sound
Real Name: Unrevealed, "Debbie" is not her real name.
Case: Abduction, Rape, and Attempted Murder
Location: Fayetteville, North Carolina
Date: March 22, 1990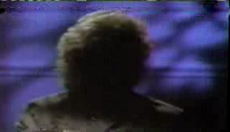 Case
[
]
Details: At 2:30pm on March 22, 1990, state troopers Chris Dew and Ron Knight stopped along Business Route 95, just outside Fayetteville, North Carolina, to compare notes during a routine patrol. About two minutes into their conversation, they noticed a woman walking out of the woods about seventy-five yards away. She then started staggering towards them. Dew looked through his binoculars and saw that she had blood on her shoulders and appeared to be injured. As they approached her, she collapsed onto the ground. Knight stayed with her while Dew went back to his car and called an ambulance.
The woman was transported to a local hospital. She had been shot once in the left side of the face with a twelve-gauge double barrel shotgun. Her left jaw was completely shattered and she was unable to speak. She carried no identification. It was not until ten hours later, when her condition had stabilized, that she was able to write down her mother's name and telephone number. Police discovered that she was a forty-three-year-old secretary from Winston-Salem, North Carolina, 120 miles away.
Detective Ken Bishop of the Winston-Salem police department worked on the case with Fayetteville detectives. He went to the hospital with another detective to interview her. The interview lasted about thirty minutes. He recalled that her injury was probably the most severe one he had ever seen for a person that survived. She seemed to remember everything about the attack. Although she could not yet speak, she wrote down detailed descriptions of the attack and her attacker. Working with her, a police artist made a drawing of the assailant.
On the morning of March 22, the victim, "Debbie", made a large cash withdrawal from the First Union Bank in Winston-Salem. She left at 9:40am. As she entered her gray station wagon, a man wielding a shotgun entered through the front passenger door. He forced her to drive to a liquor store three miles away. He then went inside to buy whiskey, holding her car keys and watching her like a hawk. She was petrified with fear. He had threatened to kill everyone in the liquor store if she tried to make a run for it. After he purchased the whiskey, he returned to the car.
The man ordered Debbie to take Interstate 40 heading east and 421 south towards Fayetteville. For nearly four agonizing hours, he threatened her life. He drank heavily and bragged that he had once killed a man in New York. For her, the journey was a living hell. During most of the drive, he did not talk to her at all. When he did, he was very angry and abusive towards her. As time went on, he became more angry and irrational as he continued to drink. She was extremely afraid because she knew that she could not reason with him.
About three miles north of Fayetteville, the man forced Debbie to pull off the road. He then pulled her out of the car and dragged her into the woods. At one point, she tried to escape from him and ran deeper into the woods. At almost that same moment, State Trooper Ron Knight noticed her car parked on the side of the road. He planned to cross over and check it. However, before he could do so, a vehicle passed him at high speeds, so he turned and pursued it instead.
Eventually, the man caught up to Debbie. She was beaten and sexually assaulted. Then, she was shot in the head and left for dead. The next day, her station wagon was found abandoned 300 miles away in Hamilton County, Florida, just south of the Georgia state line. Authorities in Fayetteville investigated the crime scene. Their search turned up a dark blue pea jacket and brown cloth cotton work gloves. Debbie told authorities that they had been worn by her attacker. It was noted that the gloves and jacket had a strong odor of some type of petroleum product. Authorities believe that the attacker works around that type of product; he could be a mechanic or someone who works with greasy motors. It is also possible that he drives a fuel, heating oil-type truck.
Following the attack, Debbie's family wanted to be careful and make sure that she would not be able to see her face until she was ready and had her doctor by her side. A friend later sent her a Mylar balloon which was tied to the foot of her bed. One day, Debbie was alone and accidentally saw herself in the back of the balloon. She has since had extensive plastic surgery and doctors hope they will be able to restore her shattered jaw. Since her release from the hospital, she has decided not to feel sorry for herself. She wants to live her life as best as she can with her family and friends.
Debbie also feels that it is important for the man to be caught because he is not rational, is very dangerous, and may harm someone else. She does not feel safe knowing that he is out there and may come back to hurt her again.
Suspects: Debbie's attacker is described as being between 5'6" and 5'10" in height and weighing between 150 and 160 pounds. At the time, he was in his mid-thirties and wore his hair close-cropped. He wore a blue, short-sleeve button-up shirt, faded blue jeans, and an off-white baseball cap. He left behind a dark blue pea jacket and brown cloth gloves. The jacket is navy blue wool, size 42, with a belt in the back. It is not U.S. Navy issue. It is believed he may work within the petroleum industry, as the smell of petroleum was found on his items. Although he abandoned her car in Florida, authorities believe that he could be anywhere in the United States. Police have physical evidence that will enable them to make a positive identification should a suspect be located.
Extra Notes:
This case first aired on the December 5, 1990 episode.
It is not to be confused with that of Debbie Wolfe, a slain North Carolina nurse.
The victim asked for her real name to not be used. She was also filmed in silhouette.
Some sources state that she went to the bank at 11:45am.

Results: Unsolved. In May 1993, Debbie graduated from High Point University. She hoped to become a counselor to help crime victims like herself. By that time, doctors rebuilt her lips, upper and lower jaw. However, she still had more surgeries that needed to be done.
A possible suspect in Debbie's attack is Ernest Ray Cherry, who was convicted of attacking and raping another woman in North Carolina in 1992. He matches the description of Debbie's attacker, and there are several similarities between his victim's attack and hers. Also, he abducted his victim from the same city that she was done so from. He is currently serving a life sentence for the rape and attempted murder of his victim. However, he has never been charged or officially named a suspect in this case.
Several other men have recently been arrested for similar sex crimes that took place in North Carolina. However, it is not known if any of them are suspects in Debbie's case.
Links:
---