Cobra Kai Season 4 - The Loop
Play Sound
Real Name: Yeda Sharon Rosenthal
Nicknames: Dede
Location: Cherry Hill, New Jersey
Date: February 25, 1991

Bio
[
]
Occupation: Therapist
Date of Birth: November 4, 1958
Height: 5'8"
Weight: 150-160 pounds
Marital Status: Single
Characteristics: Caucasian female. Black hair, brown eyes.

Case
[
]
Details: On Friday, March 1, 1991, Gloria Brown was working as a bartender at her friend's biker bar when an unfamiliar young woman came in at around 3:45pm. The woman sat at the bar, but when Gloria asked for her order, she said that she did not have any money. Gloria took pity on her and gave her a soda. She noticed that the woman seemed depressed; she did not smile and hardly spoke. Gloria felt that the encounter was very strange. Several days later, she saw a missing persons flyer for thirty-two-year-old Dede Rosenthal. She was startled to realize that the sad young woman strongly resembled Dede, who had vanished under peculiar circumstances the week before.
Gloria's sighting was the first indication that Dede might still be alive. But before police could talk to the stranger in the bar, she disappeared as well. Dede's uncertain fate has left her family heartbroken and authorities baffled. The search for her is obscured by conflicting clues, unexplained phone calls, and not one, but two alleged sightings. Nothing about the case seems to make sense. She hardly seemed the type of person to be at the center of an unsolved mystery.
Dede was a highly regarded therapist who worked with autistic children. She was originally from Canada but had moved to Cherry Hill, New Jersey, in 1990 to work at the Elwyn Institute. When she failed to show up for work on Monday, February 25, 1991, her colleagues naturally became concerned. One of her coworkers notified police and met them at Dede's apartment, the Somerset Towers. Immediately, it was clear that something was wrong. The front door was unlocked and the Sunday paper was still untouched. Inside, everything seemed to be in order without signs of ransacking or a struggle. However, investigators discovered that she was being evicted from her apartment. She apparently spent money freely and occasionally went into debt. Her financial difficulties led some investigators to believe that she was overwhelmed and decided to leave of her own volition.
Dede's family, however, did not believe that she would take off. Her brother Blaine believed that if she was planning to leave, she would have either called him or their mother Dorothy. Disquieting evidence hinted that she had met with foul play. Her purse had been left behind with her keys, identification, and credit cards inside. One discovery in particular suggested that that she might have been abducted: her cat was found outside on the apartment's balcony with the door closed. Her friend Sherri did not believe that she would leave her cat because it was her most beloved possession and she took it everywhere she went. Sherri especially did not believe that Dede would have left it stuck outside on the balcony.
Police found Dede's car parked in its usual spot. Oddly, her briefcase, with all of her client records, had been left in the car. Dorothy did not understand why Dede would have taken off without taking her car. She was certain that something bad had happened to her. The evidence of foul play was mounting. The investigation raised the distinct possibility that Dede had been kidnapped and perhaps murdered sometime between 10pm Friday, February 22, and dawn Sunday, February 24. That conclusion was bolstered by an account from one of her neighbors. The woman was awakened around 3:45am on Sunday (or possibly Saturday) by strange sounds coming from Dede's apartment. She heard what sounded like a scream, followed by a thud. She thought it sounded like someone falling out of bed and being startled. Five hours later at around 8:30am, the same neighbor heard the balcony door open and assumed Dede was home. However, no one can be certain if it was her, or an assailant, in the apartment.
Unexpected evidence that Dede might still be alive surfaced a week later on March 1 when the woman who resembled her wandered into the New Jersey biker bar. If she was Dede, she was pitifully confused about her identity. Gloria was almost certain that it was her, based on her resemblance to Dede's picture. She felt she would have known definitively if the woman had smiled. The woman said that her name was "Lori" and that she was trying to get to Florida. She left with one of the bikers, who is not a suspect. He told police he dropped her off the next day at a liquor store near a major highway.
Just one week later, Dede's aunt Celia received a startling phone call. The caller kept saying "Mama?" and when Celia asked if she was Dede, the caller said "I'm okay". She then hung up the phone. Celia believed that the voice was Dede's. Five weeks later on April 15, Blaine received a tip that she was in Florida. The male caller first asked if he was Dede's brother; he then said that he had seen Dede's picture on TV and had recognized her in Fort Lauderdale. However, the caller disconnected before Blaine had a chance to respond.
A year later, on September 25, 1992, the woman calling herself "Lori" showed up at the biker bar again. She had dyed her hair blonde and claimed to have been in Florida. Gloria was at the bar and saw her. Based on the woman's appearance, she believed that "Lori" had had a nervous breakdown. She asked her if her name was Dede, but she said that she was Lori. Gloria then told her that if she was Dede, she should get in contact with her mother. "Lori" left the bar soon after. She was last seen at a Lakehurst, New Jersey tavern where she was dropped off by a patron of the bar. Once again, she disappeared before she could be interviewed by police. They are skeptical that Dede and "Lori" are the same person. They still lack sufficient evidence to determine whether Dede was murdered or is wandering the streets, uncertain of her own identity.
Suspects: At first, police suspected that Dede may have vanished voluntarily. She was having money problems and was going to be evicted from her apartment. Her family members said that they had given her some money to help pay her bills and that she did not make much money at her job. However, they did not believe that she would leave of her own accord.
Police began to suspect foul play when they found that she had left all of her belongings behind. They also learned that her neighbor heard a scream and a thud coming from her apartment around the time she vanished.
However, the sightings at the biker bar led some to believe that Dede may still be alive. Bikers were also suspected in her disappearance due to the sightings at the bar.
Dede had a boyfriend who worked at her apartment complex. She spoke to him shortly before she vanished. It is not known if he was ever considered a suspect.
Extra Notes: This case first aired on the April 28, 1993 episode. The case was also profiled on On the Case with Paula Zahn and on the ID Discovery series, "Dead of Night," (Episode: "Panic Room") with a warning this show is rather graphic and details in Reddish's crimes.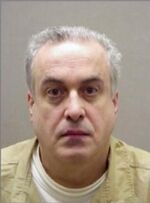 Results: Unresolved. In October 1995, Dede's maintenance man Charles E. "Crazy Eddie" Reddish Jr. was arrested and charged with the hatchet murder of his forty-three-year-old girlfriend, Rebecca Wertz, and the rape of her fourteen-year-old daughter. Investigators in Dede's case learned about his arrest and interviewed him a few days later. In a lengthy tape-recorded statement, he confessed to her murder. That same day, he called a reporter and confessed again. He told them that Rebecca was the only other person who knew of his involvement in Dede's case. In his confessions, he claimed that, while high on cocaine, he had broken into her apartment early Saturday morning by accessing the roof, swinging down onto her balcony and opening her unlocked balcony door. He planned on either stealing from her or having a sexual encounter with her. When she awoke and tried to scream, he beat her, strangled her, and smothered her with a pillow so that she would not be able to identify him. He then stole $80 from her purse and left.
About two days later, Reddish noticed that newspapers were stacking up outside of Dede's apartment. Fearing that her body would be found, he returned with a shopping cart he used for work, wrapped her body in the bedspread and a painter's tarp, and placed it in the cart. He then took the body and placed it in the trunk of Rebecca's car. He dumped the body in a remote area off Route 130 in Salem County. He later returned to the apartment and put the painter's tarp, bedspread, and her purse in a nearby dumpster. He then confessed to the murder to Rebecca.
After Reddish's arrest and confessions, he tried unsuccessfully to lead investigators to the location of Dede's body. Despite this, they believed his confessions because he knew details that only the killer would know. In November 1995, he was charged with her murder. In December 1998, he was convicted of Rebecca's murder and sentenced to life in prison. In March 2001, he agreed to plead guilty to manslaughter in Dede's death and lead police to her body. However, when he was supposed to go with investigators to look for her body, he refused to go. As a result, the plea agreement was revoked and he went on trial in October 2001. At trial, he claimed that Dede was still alive and that he made up his confessions. Specifically, he brought up the sightings of "Lori", claiming that she was Dede. The jury did not believe him and he was found guilty of her murder. In 2002, he was sentenced to death. However, in 2004, this sentence was overturned by the New Jersey Supreme Court. In 2005, it was commuted to a thirty-to-sixty year sentence; it was added to his life sentence from Rebecca's case.
Sadly, Dede's body has never been found; sediment from the Delaware River had been dumped repeatedly at her alleged burial site, meaning that her body may not be recoverable. Her family had her declared legally dead in September 1996.
Dorothy passed away in 2016 at the age of ninety-seven.
Links:
---