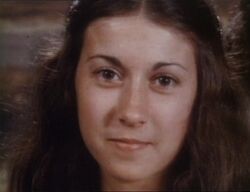 Real Name: Doreen C. Picard
Nicknames: No known nicknames
Location: Woonsocket, Rhode Island
Date: February 19, 1982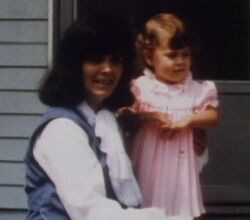 Case
[
]
Details: It was February 19, 1982, in a quiet residential community in the small city of Woonsocket, Rhode Island. On that day, this peaceful New England town of 46,000 was stunned by the most savage murder in its history. At approximately 3:30pm, Doug Heath returned from work to his apartment at 409 Providence Street where he lived with his wife and stepdaughter. As he walked through the back door, he found his twenty-seven-year-old neighbor Susan Laferte's three-year-old child, Nicole, locked out of her mother's apartment. When he saw her standing on the stairs, he knew immediately something was wrong. He asked her where her mother was, and she told him that she was downstairs, lying down.
Doug tried to open the door into the first floor apartment, the Laferte's apartment, but it was locked. He knew something was wrong. He went down to the laundry room to check on Susan. He saw a woman's body "basically sitting" between the washer and the dryer. There was so much blood he could not tell who the woman was. He turned to his left and saw Susan lying face down in a puddle of blood. He realized that something really bad had happened to them. He immediately contacted the police.
When rescue arrived at the scene along with the first officers, they found that two women had been brutally assaulted in the basement area of the apartment. For all intents and purposes, they had been left for dead. One woman was pronounced dead at the scene, while the other one was in very critical condition. Paramedics stabilized her the best that they could and transported her from the scene to the hospital emergency room.
The two victims both lived in the apartment building. Twenty-two-year-old Doreen Picard was pronounced dead at the scene. She had been beaten and strangled with her own sweater. The other woman, Susan, was barely alive. She was immediately rushed to the hospital. She was in surgery for two-and-a-half hours, during which a fiberglass plate was inserted into her skull. While she clung to life, her husband Ernie waited and prayed. He said the doctors described her as "hanging by a thread." Her injuries were so severe that it was "touch and go" at the time.
Miraculously, Susan survived, but she remained in a deep coma. Fearful for her safety, the police guarded her room around the clock. Detectives felt it was obvious that the perpetrator, in his mind, had left both women for dead. They became worried that the perpetrator would realize that there was a witness to the attack, and that he would come back and try to eliminate that witness by killing her. They were hopeful that when she came out of the coma, she would be able to tell them who was responsible.
Thirty days later, Susan finally emerged from her coma. But she had no memory of her attack or her attacker. She developed total amnesia about what happened during the brutal assault in the basement. She had also sustained injuries that have left her physically disabled. She still occasionally loses her balance, has a broken left eardrum, and has only partial use of her right hand. Her amnesia sent the investigation of the seemingly motiveless crime back to square one.
Susan said that everyone expected her to wake up and tell them who attacked her and killed Doreen. However, unfortunately, she does not know who attacked them. In the years since, her memory (or lack thereof) has remained the same regarding the attack. She does not know what he looked like or anything else about him. She has no memory whatsoever of the attack. Even now, Susan's family is concerned for her safety; she requested that she not be identified on camera.
Years later, police are still searching for a motive. Susan was a housewife with two young children and was an active member of her neighborhood watch. Doreen was a high school homecoming queen from Bellingham, Massachusetts. At the time, she was studying for a career in childhood development. She lived upstairs with her boyfriend in the apartment building that the Lafertes owned. Ironically, she was packing to move to a new building on the very day of the attack. Like Susan, Doreen's parents desperately want to find an answer as to who killed their daughter. Doreen's mother, Simone, says that they go to bed thinking about her and wake up thinking about her. She and the rest of the family plan to keep pushing and knocking on doors because she feels there is somebody out there that has the "missing piece" to the puzzle.
Susan says that she has no recollection whatsoever of basically from New Year's Eve 1981 to February 19, 1982. The 19th is a "complete blackout" to her. On February 19, the day of the attack, Susan had lunch with her sister, Carol Rivet. At 1:30pm, two friends came to the door. When Susan came back from the door, she stuck her head in the parlor and said, "Carol, I'm going downstairs. I'll be right back." When she came back upstairs, Carol could hear her talking to somebody in the doorway. Carol got up to go see who she was talking to. She recognized one of the men but did not recognize the other one. Susan introduced Carol to him. The two men then went to the basement to look at some puppies that Susan was selling. Susan talked to the men for five minutes, and they left. Ten minutes later, at 1:45pm, Carol went home. That was the last time anyone saw Susan before the attack.
No one can be sure what happened that day between 1:45 and 3:20pm, when Doug discovered Susan and Doreen's bodies. It is believed that both women, either together or separately, went down to do their laundry when they were attacked. Detective Sergeant Douglas Connell says that he was shocked by the initial scene. To him, the attack was unnecessarily brutal. It was not just a simple murder or assault. It was a "frenzied attack" and "overkill".
Only one person apart from Susan saw the killer. Nicole, her three-year-old daughter, was in the apartment that afternoon. Her grandmother, Florence Laferte, tried to coax the details of the attacker's identity out of Nicole's memory. According to Florence, Nicole said that she "let him in." She thought he was her mother's friend. She said he was a bit bigger than her father. He had a mustache. He wore a cap with the visor towards the back. He wore jeans and sneakers. She said that when she heard her mother crying, she went downstairs, and as she was going down, he was coming up. He had a rag in his back pocket. It was red and white; she called it "polka dots." She was then locked in the hallway while the man escaped through the front. The killer left his murder weapon, a 28-inch metal pipe, in the house as he left. It was not found for four days.
After the assault, Nicole was questioned extensively by the police department. Det. Connell says that as much as they would like to have a person who definitely saw the perpetrator that day, her story has changed too much to be of real value to the police. The stress and confusion that she was under at that point in time made it very difficult to get a "solid, sure" story from her.
Det. Connell says the case is complex because of the different factors involved. First, there are two victims; they bring their individual traits with them. They have their own friends and are involved in different things. Next, there were two newspaper ads that had been running. One was for puppies for sale, and the other was for an apartment for rent. Det. Connell speculates that the perpetrator may have responded to one of the ads, was a friend of either one of the victims (or their family), or was just a total stranger.
Since the attack, Doreen's family has conducted their own informal investigation, which they believe has led to a series of anonymous phone calls. A few months after the crime, her father, Ron, received a phone call at about 2am. The caller, a man, said that Ron should be concerned about his family and his children, and not pursue the matter so hard. The caller also said that "for openers", they might burn down Ron's garage and repair shop. He says that every time they pursue the matter, they get more calls. He believes that they are making somebody uneasy.
Simone says that it is like a nightmare. She says she is watching over her shoulder all of the time. She also fears that the perpetrator may come back for Susan, since she could possibly remember him. Susan says she still hopes every morning when she gets up, that maybe that day, something will snap and the memories will come back. However, she notes that she is no closer now than she was when the attack occurred. She says she is hurt. She does not look over her shoulder when she does things, but she always has a thought in the back of her mind: is he still there?
The police are at a dead end in their investigation, but feel that one new lead may solve this brutal murder.
Suspects: Nicole said the attacker had a mustache, wore a cap, jeans, and sneakers, and was somewhat taller than Ernie. However, the description may not be accurate due to her young age at the time of the attack.
Extra Notes:
This case first aired on Special #7 which aired on May 18, 1988.
It was also featured on the show Guilty or Innocent? and The Trail Went Cold podcast.
Fearing for her safety, Susan asked for her identity to be concealed during her interview.
Some sources state that Susan was twenty-five at the time of the attack.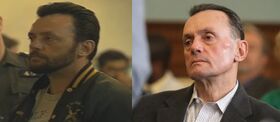 Results: Unresolved. Police received several tips as a result of the broadcast which led them to new witnesses in the case. In 1990, thirty-six-year-old Daniel Shaw, an unemployed Woonsocket construction worker and alcoholic, agreed to cooperate with police and implicated his friend, thirty-seven-year-old truck driver Raymond D. "Beaver" Tempest Jr., in Doreen's murder and Susan's attack. He said that he and Tempest were at the crime scene and that Tempest had attacked the women. Tempest was a family friend of the Lafertes and had been considered a suspect from the beginning. However, police did not have enough evidence to charge him at the time.
Susan was close friends with Tempest's wife and had been the maid of honor at their wedding. The two were also reportedly having an affair at the time of the attack (Susan remembered having two affairs at the time but could not remember who they were with). Shortly before it, the Lafertes arranged to mate their pit bull terrier with Tempest's pit bull. In return for using his pit bull, he was to receive the pick of the litter (these were the ones that the Lafertes were selling at the time). He, in turn, promised to give the dog to John Allard. Allard was living with Sherri Richards, Tempest's former sister-in-law.
Allard and Tempest were the two men who visited Susan's apartment on the day of the attack. After visiting there, Tempest returned alone to Sherri's apartment at around 2:30pm. He left to meet his brother-in-law, Bobby Monteiro, at a lounge. He and Monteiro returned at around 4:30pm in Monteiro's "huge, maroon, four-door car". Tempest had a bite or scratch mark on his wrist that had not been there earlier. He also had changed his boots. The next day, he, Allard, and Sherri talked about the attack and agreed to say that Tempest had been at Allard's father's house with Allard at the time of the attack (however, he claimed he only needed the alibi because he was using his brother's car to buy drugs).
The car driven by Monteiro matched one seen by Lisa LaDue, Doug Heath's stepdaughter. She reported coming home at around 3:20pm that afternoon, shortly before Doug. While walking around the apartment building, she noticed an unfamiliar "big maroon" car parked in the driveway next to the cellar door. When she entered the apartment, she heard movement coming from the basement (possibly from the killer). By the time Doug returned home, the car was gone.
In the years following the attack, Tempest reportedly confessed to the crime to several people. John Guarino, Tempest's neighbor, claimed that about a year after it, he asked Tempest if he was responsible. Tempest said that he had gone into the basement and hit one woman over the head, and when another woman came down, he "beat her up" as well. While describing the attack, Tempest moved his right hand up and down, as if he were reenacting what he had done.
Guarino did not take the confession seriously at first, as Tempest was "kind of laughing" as he talked. However, when Guarino arrived home, he did tell his then-girlfriend, Donna Bousquet, about Tempest's confession. A few weeks later, Tempest came to their apartment and appeared "very nervous", saying the cops were outside, watching his house. He also threatened Guarino, saying that he "better keep [his] mouth shut" about their previous conversation or else he and Bousquet would be "seriously injured". He again admitted responsibility for the murder, but added that "they had no proof".
Bousquet was also there when Tempest came to the apartment. She said he was very upset because Susan was going to tell his wife something and that the couple had just gotten back together. He also said that "the other girl" came down the stairs and saw him hitting Susan. He said that he "could not let her get away, so [he] had to do her, too." He also said that his father had "paid off a large sum of money to make sure that [Tempest's] name was never mentioned about this," and that the murder weapon had been wiped clean.
Tempest also reportedly confessed to the murder on numerous occasions to Ronald Vaz; the two occasionally snorted cocaine together. The first admission occurred two days after the attack. Tempest asked him if "Danny [Shaw] told [him] everything about it?" which he replied that Shaw had. Tempest then said that he was in serious trouble and that "they'll get me for this one, my father won't get me out of this one."
According to Vaz, on several occasions, Tempest visited him and gave him detailed accounts of the murder. On one occasion, he said that he had left the crime scene with Shaw and Monteiro in Monteiro's "big maroon car". They returned to Tempest's house because he had blood on him. On another occasion, he told Vaz that he was afraid Monteiro would talk. According to him, Monteiro had already told someone about his involvement in the murder. He also said that his father had told him to get some "strong" alibis.
On yet another occasion, Tempest told Vaz that on the day of the attack, he and Susan had had an argument in the basement over the dog that he was supposed to receive. The argument then focused on their relationship. Apparently, she wanted them to leave their respective spouses, but he refused. She then hit him, and he responded by beating her. On another occasion, Tempest reportedly brought crime scene photos of the victims to Vaz's house. He passed them around and said, "they said I did a bad job, I don't think I did a bad job, do you?"
Tempest also reportedly admitted to his involvement in the murder to a prostitute named Loretta Rivard; the two had met at a bar in Massachusetts in January 1988. After drinking, snorting cocaine, and spending time together, the two went back to his house. While there, he said to her: "Do you remember the girl that was killed in the basement in Woonsocket? I killed her, [b]ut I'll get away with it, I'm a Tempest, I'll slide."
Police suspected that Tempest used his connections to law enforcement to cover up evidence and prevent him from being charged. Before retiring, his father was the Chief Inspector for the Woonsocket police department. At the time of the attack, he was the high sheriff of Providence County. His brother Gordon was a police lieutenant at the time; he took Tempest's first statement. According to Vaz, Tempest told him that on the day of the attack, Tempest's father and Woonsocket Police Captain Francis Lynch went to the crime scene, instructed everyone out, and told Gordon to find the pipe and wipe it clean of fingerprints. After being unable to find it, they called Tempest and he told them of its location. Gordon found it, wiped it clean, and placed it in another location in the apartment. A few days later, he and other officers returned to the apartment; while walking through it, he pointed out the pipe.
Terrence Gelinas, who lived across the street from the apartment, said that when he arrived home that day, he noticed Tempest's father nearby. He also said that in 1991, he had a conversation with Tempest in which Tempest said, "[y]ou are going to wish you never got involved in this...You're going to get into a lot of trouble if you speak to the police." Tempest also said that he was going to kill one of the detectives involved in the investigation, and that his father was going to "take care of" other people involved in the case, including the prosecutor. He also said that if he got convicted, his father would "take care of you (Gelinas)". He also expressed regret for having had an affair with Susan. Two locksmiths who were installing deadbolts at the apartment the day after the attack said they saw two police officers there, one being Gordon. One locksmith said he saw one of the officers holding a pipe wrapped in a piece of cloth.
After Shaw came forward, a statewide grand jury was convened. During the sixteen-month investigation, eighty witnesses were called. On June 4, 1991, the grand jury indicted Tempest for Doreen's murder; he was arrested the next day. By that point, the statute of limitations had run out on Susan's attack. Prosecutors claimed that, along with a cover-up, Tempest's family also helped to intimidate witnesses involved in the case. Assailants reportedly cut off Vaz while he was driving on a country road in Burrville and beat him, warning him not to testify against Tempest. Assailants also fired several shotgun blasts at him in another incident.
Police believe that Tempest and Susan got into an argument that turned violent when he began viciously beating her. They believe he killed Doreen because she walked in on the attack and tried to help her. They also believed Shaw and Monteiro acted as accomplices. However, in January 1992, Shaw recanted his testimony, claiming that it was coerced. He was dropped as a witness. At Tempest's trial, Monteiro was called as a witness for the prosecution, but he repeatedly invoked his Fifth amendment privilege against self-incrimination to questions from the state.
Tempest and his attorneys claimed he was charged because of "overzealous police work" and that investigators were so eager to convict him that they coerced witnesses to alter their stories. They also noted that no physical evidence tied him to the scene. Prosecutors claimed that the witnesses were telling the truth and that none received deals or rewards for their testimony. On April 22, 1992, Tempest was found guilty of second-degree murder and sentenced to eighty-five years in prison.
Shortly after Tempest's arrest, Gordon was arrested and charged with two counts of perjury for falsely testifying before the grand jury. He was later charged with five more counts following his testimony at Tempest's trial. Prosecutors claimed he falsely testified that he never interviewed a Woonsocket man who disputed Tempest's alibi. On July 6, 1993, he was convicted on all charges. He was sentenced to seven years in prison and has since been released.
Monteiro was also charged with perjury; he was accused of lying in his grand jury testimony about his whereabouts on the day of the attack. In June 1992, he was convicted and sentenced to five years in prison. Captain Lynch, who later become department chief, was suspended, but later cleared, of allegations that he meddled in the case. Captain Maurice Jalette was also accused of failing to pass along a 1984 tip from an informant who claimed that Tempest had killed Doreen. The charges against him were later dismissed.
Since his arrest, Tempest has maintained his innocence in the case. He claimed that he never had an affair with Susan or argued with her that day. He also claimed that he was drinking beer and getting high with Monteiro and other friends when Doreen was killed. He said he did not come forward about this sooner because he did not want to "embarrass [his] family." For unknown reasons, he did not even tell his lawyer about this until after the trial.
In 2002, Tempest approached the New England Innocence Project for help; they agreed to take on the case. He and Gordon claimed that he was targeted by two police officials, Sgt. Ronald Pennington and Police Chief Rodney Remblad, for "political reasons." Specifically, Tempest claimed that Gordon was investigating Remblad for narcotics dealing, bribery, and auto theft. Gordon had also busted a chop shop and arrested Remblad's brother-in-law for possession of stolen vehicles. Gordon believed that Remblad was upset with him for this and decided to go after Tempest as a result.
Tempest claimed that these officials coerced witnesses in the case, feeding them information about the crime and convincing them to implicate him. He claimed that the witnesses were vulnerable to police pressure because many were involved in drugs and/or prostitution. They also gave "inconsistent and highly suspect testimony." He also claimed that the prosecutors were "overzealous" and withheld evidence favorable to his defense. Gordon claimed he uncovered evidence that pointed to the "real killer" a few weeks after the attack, but the lead was never seriously pursued by his superiors. He said he disclosed the suspect's identity to the 1991 grand jury but was told that the suspect had an alibi.
Tempest claimed that the real killer was a man named Donald Dagesse, who died in 2011. According to one source, at a get-together after Doreen's funeral, Nicole saw Dagesse and said, "I think that's the man who 'boomed' mama." (She had also interacted with Tempest but never reacted negatively with him). Dagesse also reportedly made incriminating statements to people. He had an alibi for the day of the attack, but there were apparent inconsistencies with it. When asked in the hospital to identify her assailant, Susan wrote the letters "D A" and either a Y or a G. When asked if Dagesse was her attacker, she nodded her head "yes". However, after she recovered, she said she did not remember being questioned or naming Dagesse as her attacker. Furthermore, another name she nodded "yes" to was "Donald Duck."
Tempest's lawyers located a deed which cast doubt on some of Vaz's testimony. He claimed that several conversations between him and Tempest occurred shortly after the attack on a farm he owned. However, the deed showed that he did not purchase the farm until several months later. Tempest's lawyers were also able to get DNA testing done on hairs found in Doreen's hand. The testing determined that two of the hairs did not belong to him; a third one could not be excluded as his. However, investigators noted that the hairs could have come from the basement floor. Supporting this theory is the fact that the hairs came from at least two different people. Also, no roots were attached to the hairs, meaning that she most likely did not pull them from an attacker.
In 2014, Tempest and his attorneys asked for his conviction to be vacated based on his allegations of police and prosecutorial misconduct. The request was denied. However, in 2015, the request was made again. In July, after reviewing the case, State Superior Court Judge Daniel Procaccini decided to vacate Tempest's conviction. He concluded that police and prosecutors had violated Tempest's right to a fair trial by coaching witnesses, using improper police procedures, failing to disclose favorable evidence, and suppressing key details about a witness's changing statements.
Judge Procaccini found that prosecutors did not disclose statements from the owners of the maroon car that was reportedly seen at the crime scene. They said that, although they sometimes lent the car to Monteiro, they did not let him borrow it on the day of the attack. Judge Procaccini noted that one witness, Lisa, originally did not mention seeing an unfamiliar car outside of the apartment. However, after a conversation with an investigator years later, she "remembered" seeing the car. He ruled that the initial investigation was mismanaged; the crime scene was never properly secured and the only person available to gather evidence was unfamiliar with standard procedures. However, he also noted that the newly discovered evidence did not prove Tempest's innocence.
Tempest was released on bail and remained in home confinement while the state debated on whether or not to retry him for Doreen's murder. In 2016, the Rhode Island Supreme Court upheld Judge Procaccini's ruling. In March 2017, the state announced that they planned to retry Tempest, despite the fact that nine witnesses had died since the first trial. They maintained that his accusations of prosecutorial misconduct were "pure speculation and conjecture" that would be best addressed through cross-examination at a new trial.
However, on December 18, 2017, Tempest entered an "Alford Plea" on the murder charge, which meant that he maintained his innocence but agreed that there was enough evidence to convict him. As a result of the plea, he was sentenced to "time served" and released from police custody after serving twenty-four years in prison. With Tempest's plea, police consider the case closed; however, there is still debate over who was really responsible. Since his plea, he has claimed that he felt forced to enter it because the judge's pretrial rulings favored the prosecutors; he feared spending more time in prison.
In December 2020, Tempest filed a lawsuit against Pennington, Remblad, and the city of Woonsocket for their alleged roles in his conviction. He argued that he was improperly arrested, unfairly tried, wrongfully convicted, and imprisoned due to the "unlawful and improper" actions of Remblad and Pennington. In April 2021, the city of Woonsocket and former investigators asked a federal judge to dismiss the suit.
Links:
---