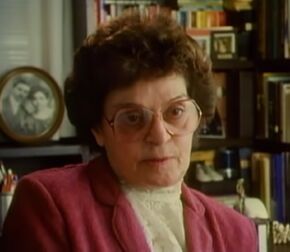 Real Name: Dorothy Allison
Occupation: Psychic Detective
Place Of Birth: Nutley, New Jersey
Date Of Birth: December 29, 1924
Location: Hagerstown, Maryland
History
[
]
Background: Dorothy Allison is a New Jersey psychic, who helps with police in hundreds of investigations. Although she says that in several cases she finds no answer, many other cases she is able to help solve. She has lived in New Jersey her entire life. She is married with four children. Her husband, Bob, is an engineer for a Manhattan construction company. When she was fourteen, she had her first indication of her psychic abilities when she predicted her father's death.
Since the Michael Kurcsics investigation, most of her cases have been homicides, many of them involving children. Unsolved Mysteries found one that they decided that she should try to solve, the murder of Lori Zimmerman. They did not give any information about the murder or the victim. This was done to see if she would be able to help give new information about the killer. She continued to work as a psychic until she passed away in 1999.
Case Files:
Notes:
This case first aired on the May 6, 1988 episode.
Dorothy was also featured on Unexplained Mysteries and Psychic Investigators.
Dorothy was referenced on episode of Dateline, which focused on the Disappearance and Death of Timmy Wiltsey.
Links:
---