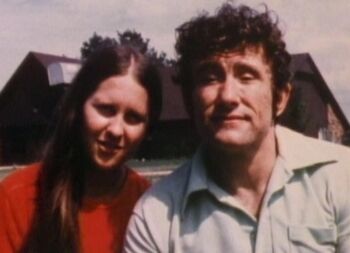 Real Name: Dorothy May Rusnak Caylor
Nicknames: Dottie
Location: Pleasant Hill, California
Date: June 12, 1985
Occupation: Unrevealed
Date of Birth: January 9, 1944
Height: 5' 9"
Weight: 190 lbs
Marital Status: Married
Characteristics: Brown hair, blue eyes and agoraphobia (fear of public places)
Details: Dottie Caylor was an agoraphobic in a bad marriage. When she vanished, her husband, Jule, became a suspect. He claimed he had dropped her off at the train station. He was the last person to see her alive and nobody else can verify if she ever made it there. Her purse, which provided her a sense of security, was left behind in her car. Jule left rambling notes on her vehicle which, surprisingly, he claims to have found at the same train station he dropped her off at. At the time of her disappearance, he was engaged to another woman and was frustrated that she would be living in their old house and he would have to pay alimony.
Suspects: Jule Caylor
Extra Notes: This case first aired on the November 29, 1987 episode.
Results: Unresolved. Authorities believe that Dottie might be deceased now. If she is alive, she would be in her early 70s. The authorities now believe foul play was involved. In 2004, Jule, who has since remarried, was officially named by police as a person of interest in the case. Released court documents through the Charley Project state that authorities believe that he killed her.
Links:
---
Community content is available under
CC-BY-SA
unless otherwise noted.