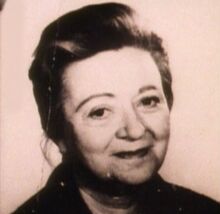 Real Name: Gertrude Pruett
Aliases: Martha Grey
Wanted For: Fraud
Missing Since: 1983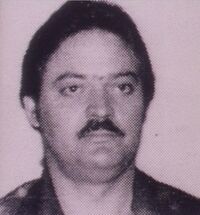 Details: Seventy-year-old con-woman Gertrude Pruett acted as a sweet grandmother, but in reality she was scamming her clients out of millions of dollars. From 1979 to 1981, Pruett ran what appeared to be a flourishing investment business in Beverly Hills, California. She claimed that her investment opportunities came from her connections in southern carpet and textile industries. Most clients were caught off-guard by her Southern charm and hospitality, that they did not realize that they were being scammed.
Pruett treated her clients as best as possible. She sent them out to lunch and made them homemade fruitcake, among other desserts. She also hired limousines to pick up her potential investors and bring them to her office building. One investor, "Myrna", remembers that she was immediately taken by Pruett's charm. Pruett always appeared to be busy, working late hours at the office. Meanwhile, her forty-year-old son Harold seemed to be the opposite of his mother. He was unfriendly and, as a result, did not work with the clients.
Myrna invested $100,000 before she first realized that something was wrong. She had taken Pruett's check to the bank, but it had bounced. However, Pruett came up with an explanation to the issue. She even gave Myrna a fruitcake and set up a lunch date to discuss her issues with her investments.
Myrna was not the only client who had their checks from Pruett bounce. Dozens of angry clients started calling the office, but Pruett and her son Harold were rarely around. One employee became suspicious and discovered that the financial statements they had shown to clients did not match the ones recorded by her accountant. The employee searched the office and found several cancelled checks, statements, and other evidence against his employers. He confronted Harold with the evidence, telling him that he was planning to go to the authorities. The employee reported Harold and Gertrude Pruett to the authorities. However, the two vanished, taking their investors' money with them. Three years later, Harold was arrested by the FBI. In 1986, he was brought to trial. Based on the testimony of twenty clients, he was convicted of mail fraud and sentenced to eight years in prison. However, neither the investors' money nor Gertrude Pruett have been found.
Extra Notes: This case aired as a part of the March 21, 1990 episode.
Results: Captured. Five days after her story aired, Pruett was arrested in Bakersfield, California, thanks to viewers' tips. On May 29, 1990, she pleaded guilty for seven counts of mail fraud and sentenced to eight years in prison. She has since been released and died in 2010.
Harold Pruett was released after serving four years in prison.
Links:

Community content is available under
CC-BY-SA
unless otherwise noted.