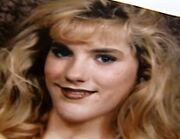 Real Name: Heather Rena Sellars
Nicknames: No known nicknames
Location: Spartanburg, South Carolina
Date: September 24, 2002

Occupation: Waffle House employee
Date of Birth: July 27, 1982
Height: 5'1"-5'3"
Weight: 100-110 pounds
Marital Status: Unrevealed
Characteristics: Caucasian female. Blond hair, blue eyes.

Details: On the afternoon of September 24, 2002, twenty-year-old Heather Sellars was dropped off at her job at a Waffle House restaurant in Spartanburg, South Carolina, by her grandmother Norma. She was carrying a bag containing her work uniform and another outfit. She planned to spend the night at her aunt's home. After her shift was over, she went there. Shortly afterwards, Jonathan Vick, her boyfriend and former fiancee, picked her up. The couple then went to two local bars. This was the last time she was seen alive.
When Heather didn't pick up her paycheck at the Waffle House, her family knew that something was wrong. Vick was the last person known to have seen her alive. He is considered a suspect in her disappearance. Her family claimed that she had been abused by him. However, she never reported the abuse to the police.
Suspects: Jonathan Vick
Extra Notes: This case was not featured on Unsolved Mysteries. However, it has connections to the murder of Dana Satterfield, which was featured on the show.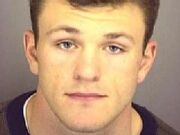 Results: Unresolved. In October of 2005, Vick was arrested and charged with the murder of Dana Satterfield, a salon owner who was raped and murdered in her salon in Roebuck, South Carolina in 1995. DNA evidence linked him to the case. In December of 2006, he was convicted of murder and sentenced to life in prison.
In 2006, authorities found bloodstains and blond hair in an abandoned vehicle that was registered to Vick. It is believed that the blood and hair belonged to Heather; however, this has not been confirmed. Although Vick remains a suspect in Heather's disappearance, he has never been charged.
Interesting, Vick was also a suspect in the disappearance of Michele Whitaker, who vanished in 2002. She also worked at the Waffle House with Heather. However, Michele was found alive and well in 2008.
Links:
---
Community content is available under
CC-BY-SA
unless otherwise noted.