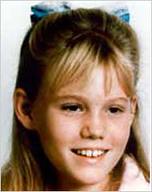 Real Name: Jaycee Lee Dugard
Nicknames: None known
Location: South Lake Tahoe, California
Date: June 10, 1991
Bio
[
]
Occupation: Student
Date of Birth: May 3, 1980
Height: 4'6"
Weight: 80 pounds
Marital Status: Single
Characteristics: Caucasian female with Blond hair and blue eyes. Jaycee had a gap between her upper front teeth at the time of her disappearance. She has a chicken pox scar between her eyes, a brown butterfly-shaped birthmark on her right arm below her elbow, and moles on her back.
Case
[
]
Details: On June 10, 1991, 11-year-old Jaycee Dugard left her South Lake Tahoe home to go to her bus stop when she was abducted by a then-unidentified couple. According to her stepfather, Carl Probyn, a woman grabbed her, pushed her into her car, and drove away. He tried to catch up with it by riding on his bicycle, but he was unable to make it, and she was never seen again until 2009. During the investigation, there were several suspects in this case, and it was once thought to possibly have been connected to the disappearances of Michaela Garecht, Amber Swartz, and Ilene Misheloff.
Over the years Jaycee's mother, Terry, and Carl, made appeals for her safe return. This case was featured on America's Most Wanted, beginning in June 1991. In October 1991, it was featured on Missing: Reward. Beginning December 1991 Jaycee's face was featured on trading cards created by America's Most Wanted Trading Cards Inc. to raise awareness of missing people and individuals on the run after committing crimes. Unfortunately, due to non-approval from those involved with America's Most Wanted, only nine cards, including Jaycee's, were released rather than the planned 200. In January 1992, a local band called Perfect Circle recorded a song written by Larry Williams, a Nevada DJ titled "Jaycee Lee," which can still be purchased off iTunes. It featured a spoken message from Terry to Jaycee. At her 12th birthday remembrance in South Lake Tahoe on May 3, 1992, a tree was planted in her honor. In January 1993, the Probyns appeared on the Geraldo Rivera Show to discuss her abduction including the effects it was having on the family, particularly Carl and Terry's marriage. Terry commented that "it could destroy us if we let it", adding that it was important for them to stay together for Jaycee's sake. 1995 brought a short film on this case used as a pilot for a proposed show titled Stolen Lives. In June 1996, a shrine was erected at the spot where Jaycee was abducted to mark five years since it had happened.
By this time, Carl and Terry separated, due to the tension and stress perpetuated by Jaycee's abduction, though they were still on good terms. In 1998 Terry moved to Riverside County in California and told Jaycee's story for a video titled A Child's Life hosted by Ken Bowers which taught children techniques to avoid being abducted. By June 10th, 2001, a decade since Jaycee's abduction, Terry had created a school program called A Fighting Chance which was designed to help kids be safe. The 10th anniversary was also marked by a march in South Lake Tahoe. In June 2002, well into the sex abuse scandal of the Catholic Church, ex-Priest Stephen Kiesel's yard was searched for evidence connected to this case as well as that of Amber Swartz.
In October 2002, an article about Amber Alerts appeared in a local paper. Terry Probyn was interviewed for this article.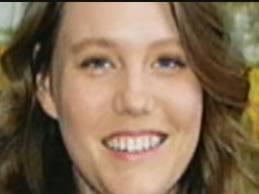 Suspects: The abductor's vehicle was described as a late model 1980 gray Ford sedan. She was described as a 32-year-old woman, 5'5", with long black hair and a dark complexion. James Anthony Daveggio is considered a suspect in the abductions, along with Stephen Kiesle, Brian David, and Wanda Mitchell.
Extra Notes: This case was not profiled on Unsolved Mysteries. A missing poster of Jaycee was used in the February 9, 1993 episode during the segment on Jeanine Nicarico, Rolando Cruz and Alejandro Hernandez. It was profiled on America's Most Wanted and Missing: Reward during the investigation and later documented on Wicked Attraction, Dateline, and 20/20 after Jaycee was found.
Results: Solved. Amazingly, on August 26, 2009, Jaycee was located alive and well. She had been abducted by sex offender Phillip Garrido and his wife, Nancy, and held captive in their backyard for eighteen years. Initially, she was kept in one of the sheds or storage units there. She was provided a TV in the building she was held. However, she was only able to view QVC so she was unaware of the search for her that had been launched the day she was abducted. She was forced to endure daily rapes by Phillip, beginning June 17, 1991. In addition, beginning in July 1991, she was forced to endure marathons of sexual abuse which Phillip called "Runs". These "Runs" would last for a full day or more She recalls that if she resisted doing what Phillip wanted she was threatened with the stun gun which he had used to stun her when he and Nancy abducted her, as well as being threated with being sold to people who would lock her in a cage. The "Runs" were also videotaped by Phillip on a number of occasions. In A Stolen Life, Jaycee Dugard's 2011 memoir, she refers to them as "some of the most horrible moments of my life."
In January 1992, Jaycee was introduced to Nancy who had been in the car the day of her abduction and held her down on its floorboards. For her 12th birthday in May 1992, Phillip and Nancy first cruelly played a trick on her telling her that Nancy had a surprise for her. After she tried to find it, Nancy revealed that she wanted to show her her highlighted and shortened hair and that this was it. Days later, Nancy gave her a purple plush bear, a Barbie doll, and chocolate milk.
In April 1993, Nancy became Jaycee's sole imprisoner after Philip was sent back to prison for a month after failing a drug test. Jaycee recalls watching the movie, The Unborn during this month alone with Nancy. On her 13th birthday, she began writing a journal dedicated to Eclipse, one of the many cats the Garridos gave her as part of their manipulation. When she signed the first page with her name, Phillip lectured her, causing her to rip the corners of the page where she signed her name out and not writing it again for sixteen years.
On Easter 1994, Phillip and Nancy told Jaycee that they thought she was pregnant, and in August 1994, she gave birth to her first daughter named "A" (the names of Jaycee's daughters were not provided in her memoir A Stolen Life) . Following her birth, Phillip purchased a computer and began a business called "Printing for Less," which made business cards. Jaycee helped with their design. Following the birth of her second daughter, "G", in November 1997, Phillip's sexual assaults on her ended. Eventually, she was forced to pick a new name and started going by the name "Alissa" after Alyssa Milano, an actress she liked from Who's the Boss?. Jaycee was also told to identify herself to her daughters as merely their sister in order to not make Nancy jealous.
Jaycee and her daughters lived in tents in the Garridos backyard. She recalls being given a new tent as a birthday gift on a number of occasions during her captivity. Beginning in the late 1990s, Jaycee, her daughters, and the Garridos went on outings, such as the Brentwood Cornfest in 1999,, trips to the beach, or trick-or-treating. Jaycee also went on outings solely with Nancy on occasion, such as Wal-Mart or getting their nails done. As her daughters grew older, she, desiring them to be educated, taught them everything she knew from elementary school, using worksheets she printed from the Internet. She also used the computer to type up stories on Microsoft Word. From 1998 until 2007, she kept a secret journal detailing her thoughts and feelings, her days as a captive, her likes and dislikes as well as her wishes for the future. She also wrote in her journal of seeing a news preview speculating whether Polly Klaas' killer, Richard Allen Davis, had killed her as well. In addition, in A Stolen Life, Jaycee explained that she only referred to her mother as "her" in her journal as it was too painful to write the word Mom at the time she wrote it.
By 2009, Phillip's mother, Pat, who lived with them, had dementia, and Jaycee and Nancy were her caregivers. Jaycee recalls that Pat was mean to her and she wondered whether this was because Pat knew that Jaycee, or "Alyssa" as Pat knew her, represented a part of her son she didn't like.
On August 25, 2009, Jaycee's daughters went with Phillip to the University of Berkley, where he handed out religious literature and met with Campus Cops, Ally Jacobs, and Lisa Campbell, giving them a self-written "book" on schizophrenia and asking to host an event. The actions of Phillip on the girls were noted as suspicious by Campbell and Jacobs, and they called his parole agent. Upon hearing the mention of the two girls and being unaware of him having daughters, the parole officer requested him to come in for questioning. The next day, the Garridos, Jaycee, and her daughters went to the parole office. After hours of being interrogated Phillip confessed to abducting "Alyssa". Upon being informed of this confession, Jaycee, who had also been interrogated, was coaxed into writing her name down on piece of paper as well as her birthday and her mother Terry's name. She would later describe it as "breaking an evil spell".
Jaycee and her daughters were reunited with the Dugard family, including Terry and Jaycee's half-sister, Shayna. Carl, who had witnessed the abduction, was not reunited with her, believing that he never will be, saying that Terry's family felt he was mean to Jaycee. Phillip and Nancy were arrested on August 26, 2009. In 2010, Jaycee testified to a Grand Jury about her ordeal. The Grand Jury Testimony was made public with details of the sexual abuse redacted. Amongst the evidence used to convict Phillip were the videos he made of the "Runs" which though partially destroyed, were still on the property in a black garbage bag and were able to be partially reassembled to be used as evidence. According to the Grand Jury Testimony transcript, face shots of Phillip and Jaycee on the "Run" tapes were provided to NCMEC (National Centre for Missing and Exploited Children) in order to investigate whether they had been posted online. No such evidence of them being posted online was found. Jaycee was also asked to look at them as part of the investigation which she was described as being "painful". Other tapes found examined during the court case contained footage of a parole visit to the Garridos' home, Nancy filming children at a park while pretending to film Phillip singing, as well as footage of her convincing a young girl to perform a gymnastics move for her while secretly taping the girl in the back of the Garridos' van. This footage was released to the public through journalists. Phillip pled guilty to several charges related to the abduction and rape of Jaycee and was given a 431 year sentence; Nancy got thirty-one years to life for her part in this case.
In July 2011, Jaycee released a memoir on her ordeal and reunion titled A Stolen Life, authored exclusively by her. To coincide with its launch, she did a interview with Diane Sawyer of ABC News in which she spoke of her ordeal (details of the sexual abuse were limited at her discretion) and she and Terry spoke of their reunion and their feelings about the Garridos. She also spoke of the foundation she has created with the help of her therapist, Dr. Rebecca Bailey, known as the "JAYC Foundation", which seeks to "help families in reunification after trauma".
In 2016, Jaycee released a second book, Freedom: My Book of Firsts, in which she discussed the experiences she had during her first seven years of freedom, including being present at Shayna's wedding, the experience of being interviewed by Diane Sawyer, her first trip to New York City and adventures with Jesse, her best friend from childhood. As of 2016, her daughters were attending College, and she continues to live with Terry in an undisclosed location and working with the "JAYC Foundation". On June 30th, 2021, Carl passed away. Jaycee and Terry were not mentioned in his obituary.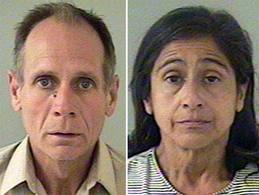 Links:
---