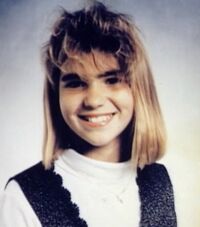 Real Name: Jennifer Renee Odom
Nicknames: No known nicknames
Location: St. Joseph, Florida
Date: February 19, 1993

Case
[
]
Details: At around 3pm on the afternoon of February 19, 1993, twelve-year-old Jennifer Odom got off of her school bus and vanished. Her stop was just two hundred yards from her home in St. Joseph, a small community near Dade City, Florida. Hundreds of friends, neighbors, and volunteers searched for her until she was found viciously murdered six days later. Her nude body was found along a Hernando County horse trail ten miles from her bus stop. She had been sexually assaulted and suffered blunt force trauma to the head.
After a series of dead ends, the police called upon psychic Nancy Myer sixteen months after the murder to try and identify Jennifer's killers. She believes that they asked her for directions and then abducted her. When taken to the site where her body was found, Nancy noted that she was not killed there. She accurately described some of Jennifer's belongings that were found nearby. She also pointed out that there were more of her belongings in a nearby area that had not yet been discovered. She was able to describe several of Jennifer's items that are still missing, including her cousin's clarinet case with the letters "L.O." on them. She continues to give information about the killers in hopes of solving this case.
Suspects: Children on Jennifer's school bus told authorities they saw an older model blue pickup truck heading in her direction as they were pulling away. It appeared to be slowly following her. The driver was a white male in his forties with shoulder length brown hair. The truck and its driver have never been located.
Nancy believes Jennifer was murdered by two men, both muscular mechanics who work together. One of them may be a smoker and have a bad cough.
Suspected serial killer Frank T. Potts is a possible suspect in this case. He sexually assaulted a ten-year-old girl in Lakeland in 1993. At the time of the murder, he was working on a construction site in Pasco County and owned a blue pickup truck, which he allegedly later dismantled. Authorities were unable to link him to her case, however. Another possible suspect was Walter Ducharme, who lived in the area at the time of the murder. His ex-wife claimed that he was responsible for it. However, her testimony was inconsistent. When the case against him was presented to a grand jury, he was not indicted. He is no longer believed to be involved in the case.
Extra Notes: This case first aired as a part of a story about psychic Nancy Myer on the December 2, 1994 episode. She also helped police with information in the double murder of Michael Johnston and Rochelle Robinson.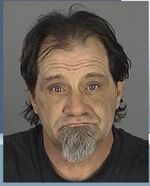 Results: Unsolved. In January 1995, Jennifer's book bag and her cousin's clarinet case were discovered in western Hernando County. Fingerprints were lifted from the bag, but they have not yet been matched to a suspect.
In April 2017, convicted rapist and kidnapper Jeffrey Norman Crum Sr. was arrested and charged in the January 1992 abduction, rape, and attempted murder of a seventeen-year-old girl. The crime took place in Pasco County, where Jennifer was abducted. Familial DNA testing linked him to that case. Around the same time, he was named a "person of interest" in Jennifer's murder.
Authorities noted similarities between the case and Jennifer's murder: both victims were adolescent girls, abducted after getting off of the school bus, taken to a remote field, raped, and left for dead. The other victim was left just a few miles from where Jennifer was found. New testing is currently underway on evidence from Jennifer's case. However, Crum Sr. has not been charged with her murder.
In April 2019, Crum Sr. was convicted in the 1992 case. He remains a person of interest in Jennifer's case.
Links:
---