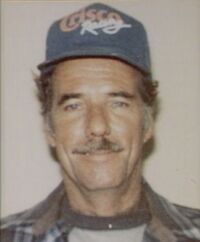 Real Name: James Edgehill Burnside
Aliases: Al Wilson
Wanted For: Murder, Attempted Murder
Missing Since: February 17, 1988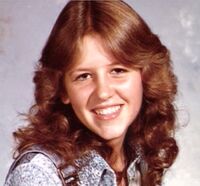 Case
[
]
Details: When Annette Marie Schappacher was sixteen, her family moved from Cincinnati, Ohio, to Manatee County, Florida. She was on the shy side and had trouble adjusting to a new school. She discovered that it was hard to fit in with the new girls there. She missed her old friends and being a part of her old school. She ended up dropping out and got a job as a cashier at a local grocery store. She finally made a friend there: the butcher, Jim Burnside. He was twenty-eight years older than her.
One day, Jim asked Annette out to dinner. At the time, she was only seventeen and he was almost as old as her father. Her parents had hoped that she would meet someone closer to her age. However, she soon fell in love with him. Eventually, her parents agreed to meet him. Her mother, Jean, did not like him from the first time they met. She immediately felt uncomfortable around him. However, she did not say anything, because she knew that Annette was in love with him. In 1981, they were married; she was only eighteen, and he was forty-six. It was the beginning of six years of torment for her.
The sobering fact is that in the United States, domestic abuse accounts for more significant injuries than rape, auto accidents, and muggings combined. Annette, like millions of women, endured the private terror of a home which was a living hell of physical and emotional abuse. Like so many others, she became trapped in a desperate charade, maintaining the façade of a happy marriage to cover up an escalating cycle of violence.
Within a month of their marriage, Jim began to drink and revealed a frightening side of himself that Annette had never seen. She became afraid of him almost immediately. He was jealous of her, and when he was drinking, he was violent toward her. From the beginning, he told her that she would never be able to leave him. He said that he would kill her if she ever tried to do so.
Just before their first wedding anniversary, Annette took refuge in a local shelter for battered women. She called Jim to tell him that she was all right. He responded by threatening to kill her family if she did not return to him. She did not want her family hurt, so she felt that she had no choice but to go back to him. Jean told her not to go back to him just because he threatened her family. Jean did not want her to have to suffer because of them.
Against her parents' wishes, Annette went back to Jim. She acted out her happy homecoming with a sinking heart. Over the next few years, they had two daughters, Stacey and Tara. For a while, it seemed that things were improving. Annette wanted to take a job as a receptionist at a local car dealership, the Conley Buick in Bradenton, and Jim said yes. He apparently only agreed to this because he had lost his job. Her family was surprised that he let her get a job because he had been so possessive and jealous of her in the past. She was absolutely thrilled with her new job. She was happy and did well there. All of her coworkers seemed to like her.
One of Annette's coworkers was a salesman, "Dave". One day, she asked him for advice on buying a car. She said that she wanted a bit more freedom, since Jim always dropped her off and picked her up; she had very little freedom outside of work. With Dave's help, she soon bought a car and took it home. Just a few days later, Jim damaged it, pulling out wires and smashing its windows. When he came inside, he threatened to kill her, Stacey, and Tara if she tried to leave. Stacey, then five, was there when this happened; she told him, "Daddy, you wouldn't kill me." He looked her right in the face and said, "Yes, I would kill you."
Annette was very upset after that incident. She told Jean about how Jim was treating her, Stacey, and Tara. This upset Jean greatly, knowing what Annette was going through. The next day, while Jim was at work, Annette called the police to escort her, Stacey, and Tara to safety. She told Jean that she had made up her mind, that she was not going to stay with him another day. She told Jean, "If he kills me, then he'll have to kill me because I cannot live this way anymore."
By the time Jim came home, Annette was on a plane to Ohio, taking Stacey and Tara to stay with relatives. Five days later, she secretly returned to Florida and to her job. He had no idea where she was, however, in the meantime, he called her parents with threats, saying that their divorce would never be final and "would never see its final day." He also told people that he wanted her to die. Eventually, he discovered that Annette was back in town. He began to spy on her and was often spotted near the Conley Buick. Unfortunately, she and her family were unable to get any help for her. The sheriff's department told them that they could not do anything unless Jim did something to her.
At noon on February 17, 1988, three days before Annette was scheduled to appear in court for a divorce hearing, she met Dave for lunch. She got in his car and as they prepared to leave, a van pulled up behind them. Jim got out of it, went up to the passenger side window of Dave's car, and smashed it open with a rifle. Dave got out to confront him; he then shot him in the abdomen. Annette got out and ran across the parking lot to get away from Jim. He chased her with a ten-inch butcher knife. Unfortunately, he caught up to her at the other end and stabbed her fifteen times.
By the time Dave regained consciousness, Annette was already dead. An autopsy would reveal that she probably died before most of the wounds were inflicted. Despite his wounds, Dave survived the attack. Amazingly, Jim had escaped on foot in broad daylight. After the murder, he purchased a bicycle and army camouflage fatigues at a sporting goods store. He then withdrew $500 from an automated teller machine and disappeared.
Annette was laid to rest in a Manatee County cemetery. Two-and-a-half years later, a stranger appeared at her grave. When a groundskeeper approached him, he quickly turned and walked away without a word. The groundskeeper later identified him as Jim.
Dave wants Jim off the streets, not only because of what he did to him, but also for what he did to Annette and her family. He also fears that Jim will do it again if he is not caught. Jean knew that Annette was not going to survive the marriage; she said that Annette herself knew that as well. She just hopes that someone will spot him and help find him. She and her family will not feel safe until they know that he has been caught.
Police have noted that Jim has the capability of changing his appearance. He has done that in the past by losing and gaining weight, and changing his hairstyle. He had previously served time in prison for theft.
Extra Notes:
This case first aired on the October 23, 1991 episode.
To protect his identity, "Dave" was interviewed for the broadcast in silhouette.
It was also profiled on America's Most Wanted.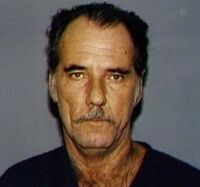 Results: Captured. On the night of the broadcast, two viewers contacted the telecenter to report that Jim was living in Shelby County, Alabama, under the assumed name "Al Wilson". They were shocked when they saw the broadcast and recognized him. He was employed as a carpenter at the 280 Flea Market, just outside of Chelsea, Alabama. The FBI contacted Shelby County police, stating that they believed he would be at the market the next day.
On October 24, 1991, the morning after the broadcast, FBI agents and sheriff's deputies checked out the flea market. One of the workers pointed out "Al" to them. Jim apparently saw them and went toward his truck. He drew a .357 Magnum and pointed it at the officers. They fired at him, striking him twice. He was placed under arrest and taken to a Birmingham hospital. Police learned from his coworkers that he had made a statement earlier that morning that he anticipated having problems that day. It is believed that he had viewed the broadcast the previous night.
In February 1992, Jim was convicted of assaulting a federal officer and sentenced to eight years in prison. In November, he was returned to Florida to face charges there. In 1994, he pleaded no contest to first-degree murder and attempted murder. In June, he was sentenced to life in prison without the possibility of parole for twenty-five years. He died there on November 27, 2015 at age seventy-eight.
Links:
---