We're Getting Mutants in the MCU - The Loop
Play Sound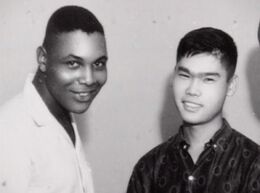 Real Name: James Pearson
Case: Lost Friend
Location: Vietnam
Date: January 1966
Case
[
]
Details: In 1963, seventeen-year-old Mitchell Shigemoto was a volunteer in the United States Army; he signed up for the 173rd Airborne Divison. Mitchell was not only the smallest but also the only Asian-American. However, he was able to make it through training. In February 1964, Mitchell became a full-fledged member of the 173rd. The unit was stationed in Okinawa before being sent to Vietnam.
Mitchell knew that he physically resembled the enemy; this caused him to often be harassed and picked on by the other members. Some of the members even stole Mitchell's money. It was common knowledge that Mitchell was being victimized, but one soldier stepped up for him: James "Jim" Pearson. Jim invited Mitchell to hang out with him and his friends; he even gave Mitchell some money to make up for the money stolen.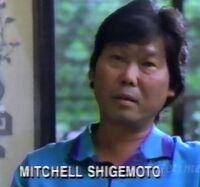 Soon, Mitchell and Jim became close friends; they often went out to bars and restaurants in Okinawa. In May 1965, the 173rd Airborne shipped out to Vietnam. Once again, Mitchell's physical resemblance to the Vietnamese caused him to be mistreated by others. In one particular incident, a soldier refused to serve Mitchell; Jim immediately stepped in to defend his friend. By the end of 1965, the war had significantly escalated. The 173rd faced Viet Cong guerrillas on an almost daily basis.
On Jaunary 2, 1966, a Viet Cong bullet tore through Mitchell's thigh. Almost immediately, Jim took a position in front of Mitchell to try and save his life. He pulled Mitchell away from the firing line to safety. Jim and another G.I. named Salazar defied regulations and carried Mitchell to safety. Mitchell was taken to a hospital, but he and Jim never saw each other again.
For the past thirteen years, Mitchell, his wife Connie, and their two daughters have been searching for Jim Pearson without success. They want to thank him for saving Mitchell's life.

Extra Notes: This case first aired on the April 13, 1994 episode; it was updated on the November 11, 1994 episode.
The case was the 200th case solved by Unsolved Mysteries.
Results: Solved. A viewer in San Bernadino, California, retired Lt. Col. Truman Plants, tracked down James Pearson; he is now living in Chicago, Illinois.
A few weeks later, James, his fiancee, and his two grown daughters flew to Hawaii to be reunited with Mitchell and his family. Mitchell and his family were finally able to thank James for saving Mitchell's life.
Links:
---