Cobra Kai Season 4 - The Loop
Play Sound
Real Name: Johnnie Joe Herrera
Nicknames: John
Location: Oxnard, California
Date: August 27, 1971

Bio
[
]
Occupation: Unknown
Date of Birth: February 17, 1951
Height: 5' 6"
Weight: 137 lbs.
Marital Status: Married to Annette (née Evans; died 1995); had a ten-month-old son named Johnnie Jr. at the time of disappearance.
Characteristics: Latino male of Mexican descent. Black hair with a prominent widow's peak, brown eyes. Herrera has a black birthmark on one foot between the big and second toe. He also has a burn scar on one elbow from a floor heater grill, a small scar on the bridge of his nose, and a barely-discernible chip in his upper right front tooth. Herrera may have had a mustache and goatee at the time of his disappearance.

Case
[
]
Details: Twenty-year-old Johnnie Joe "John" Herrera was last seen attending a friend's bachelor party held in the 700 block of West Cedar Street in Oxnard, California on the evening of Friday, August 27, 1971. He was last known to be wearing a purple shirt with white pants and driving 1969 Volkswagen Beetle, light blue in color, license ZWM775. He never returned home and neither he nor the Volkswagen he was driving that night have ever been seen or heard from again. For the next five days, his family searched around town for him. Someone at a McDonald's restaurant on nearby Saviers Road (one of John's main hangouts) said they thought they saw him, but the sighting was unconfirmed. Finally, on September 1, 1971, John's identical twin brother Joe Herrera reported him missing to the Oxnard police. Joe stated that he and his twin were very close and that it was very uncharacteristic of John to just leave without telling anyone where he was going. According to the Oxnard police, several of the other guests at the bachelor party were questioned and cleared. John was declared legally dead in 1978, despite no body ever being found. John's is the oldest unsolved missing persons case in the history of the Oxnard Police Department. His parents, eldest brother, and then-wife Annette have all since died. Johnnie Jr. is married with two children and currently lives in Texas.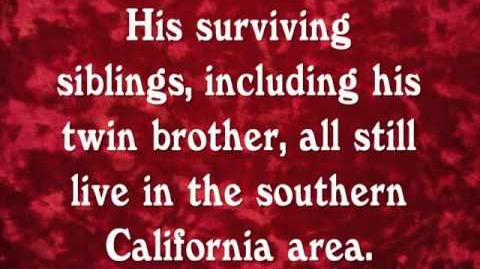 Suspects: None.
Extra Notes: This case was never profiled on Unsolved Mysteries.
Results: Unsolved.
Links:
---