Cobra Kai Season 4 - The Loop
Play Sound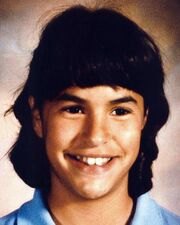 Real Name: Jonelle Renee Matthews
Nicknames: None Know
Location: Greeley, Colorado
Date: December 20, 1984

Bio
[
]
Occupation: Student
Date of Birth: February 9, 1972
Height: 5'3"
Weight: 115 pounds
Marital Status:Single
Characteristics: Brown hair, brown eyes. Jonelle's ears are pierced and she had braces at the time of her disappearance.

Case
[
]
Details: At 8:15pm on December 20, 1984, twelve-year-old Jonelle Matthews was dropped off at her home in Greeley, Colorado, after going to a Christmas choral program at a nursing home. She waited for her father and sister, who were at a basketball game, to come home (her mother was visiting out-of-state relatives). At 8:30pm, she got a call from a friend of her father's; by 9:30pm, her father discovered that she was missing. The TV and lights were on and authorities believe she may have been abducted while watching TV. They discovered the garage door open and footprints were in the garage and back of the house. Investigators believe she was sexually assaulted then possibly murdered somewhere else, but her case remains unsolved.
Suspects: None known
Extra Notes: The case was requested by the FBI to be featured on Unsolved Mysteries; however, it is not known if it was ever profiled.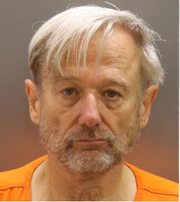 Results: Solved. On July 23, 2019, Jonelle's remains were discovered at a rural oil and gas site in Weld County, Colorado, by an excavation crew working on pipeline construction. Her cause of death was determined to be a gunshot wound to the head. In December, Steve Pankey, a man who had lived in Jonelle's neighborhood at the time of her disappearance, was identified as a person of interest.
In October 2020, Pankey was arrested and charged with Jonelle's kidnapping and murder. He claimed that he and his wife were at home that night and had left for a planned Christmas trip to California the next day. His wife disputed his account, claiming that they left the following day and that the trip was unexpected. She said that after they returned, he started digging in their yard. At around the same time, a car on their property caught fire and was later disposed of in a salvage yard. In the following weeks, he reportedly became obsessed with the case, reading news articles and watching TV reports about it. When a priest said that Jonelle would be found safe, he reportedly muttered that the priest was "a false prophet". Following his son's death, he reportedly said: "I hope God didn't allow this to happen because of Jonelle Matthews".
Police claimed that Pankey had been a person of interest for several years. He repeatedly claimed that he had knowledge of the crime, asking on one occasion for "immunity" in exchange for information about it. He also intentionally inserted himself into the investigation multiple times, giving information that became more "inconsistent and incriminating" over time. He also told police that a rake had been used on the night of the abduction to cover up footprints in the snow; this detail had never been released to the public. He will stand trial for kidnapping and murder in July 2021.
Links:
---