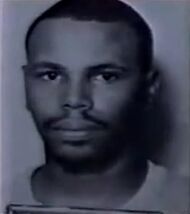 Real Name: Juan Jackson
Aliases: No Known Aliases
Wanted For: Kidnapping
Missing Since: May 20, 1988

Case
[
]
Details: On May 20, 1988, twenty-six-year-old Juan Jackson, Genaro "Geno" Camacho, and two accomplices, all armed with semi-automatic weapons, broke into the home of Dallas narcotics dealer Sam Junior Wright. He allegedly owed a debt to Camacho. He lived in the Dallas home with his girlfriend Evellyn Banks and their three-year-old son Andre. The group tortured Wright and his family. David Wilburn, a young disabled man who worked for Wright, walked in during the assault. He was shot and killed by Camacho.
Camacho demanded money from Wright and he told him he would get the money soon. Evelyn and Andre were then kidnapped by the group and taken to an apartment. Wright was able to escape and get help. A few hours later, Jackson decided to leave the apartment. Two days later, Camacho shot and killed Evelyn and Andre. He later buried their bodies in Oklahoma. Camacho was later arrested in Mexico. In May of 1990, he was convicted and sentenced to death for the murders. However, Jackson remains at large.
Extra Notes: The case was featured as a part of an FBI alert in the January 9, 1991 episode. Also featured were Thomas Hickey and William McCarthy and Arthur Washington Jr.
The kidnapping and murder of Evellyn and Andre Banks was documented on The FBI Files.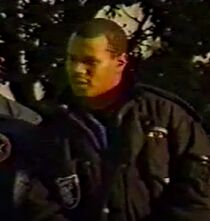 Results: Captured. Just minutes after the broadcast, an anonymous tipster called the telecenter and identified Jackson as "Anthony Hayden", a driver for a soft drink company in Compton, California. When he arrived at work the next morning, he was arrested by FBI agents. He was returned to Texas, convicted of the kidnapping charges, and sentenced to life in prison without the possibility of parole.
Camacho was executed in 1999. One accomplice was sentenced to twenty-four years in prison while the other received a life sentence.
Links:
---