Wiki Targeted (Entertainment)
Play Sound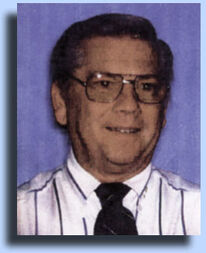 Real Name: Karl H. and Helen Svekis Rehberg
Aliases: Shawn and Lisa Pierce, Peggy Helms
Wanted For: Fraud
Missing Since: 1998
Details: Karl Rehberg is not just the typical con-artist. This cross-dressing con-man wears lady's clothing to disguise his appearance and is on the run for bilking investors out of $21 million in a cooking oil scam. In the early 1990s, Karl and his wife Helen were living a good life in Lakeland, Florida, having expensive cars, the best clothes, country club membership and many vacations, and it was all because of their successful business: NOPEC Corporation, a factory that converted French fry oil into biodiesel fuel. But to raise capital for the multi-million dollar facility, the Rehbergs needed investors. By 1997, NOPEC had raised a total of $21 million, but while the factory did exist and was producing hybrid fuel, the Rehbergs were allegedly falsifying claims and also skimmed money off of the top. When they discovered that the cost was higher than anticipated, they never informed their 3000 investors, nor did the investors know that the Rehbergs were selling unregistered securities. The couple was arrested and a plea agreement was soon worked out, but when they were told that they had to spend time in jail, the Rehbergs vanished, and they were last seen in late 1998 in New Mexico. The two rented a one-bedroom apartment and Karl went under the name Peggy Helms, in which he dressed in old lady's clothing, with a wig and orthepedic shoes.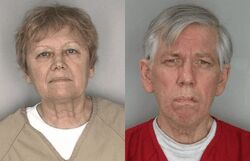 During Christmas of 2000, Helen called her ex-mother-in-law in Michigan but declined to say where they were. They are believed to now be in Phoenix, Arizona. NOPEC is still in business under new leadership and new name, but it is not yet profitable and still not giving out any dividends. No one knows exactly where they are, but the money they scammed from investors are keeping them on the run.
Extra Notes: This case first aired on the September 7, 2001 episode of Unsolved Mysteries.
Karl Rehberg is not to be confused with Liz Carmichael, another cross-dressing con-artist.
Results: Captured. Karl and Helen Rehberg were arrested under aliases in Mesa, Arizona on August 22, 2007. Karl pled guilty to conspiracy to commit wire fraud and was sentenced to five years in prison and Helen pled guilty to obstruction of justice and was sentenced to two years in prison.
Links:
---
Community content is available under
CC-BY-SA
unless otherwise noted.