Spider-Man: No Way Home Trailer Dropped - The Loop
Play Sound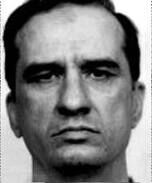 Real Name: Kenneth Allen McDuff
Aliases: None known
Wanted For: Murder
Missing Since: 1992

Case
[
]
Details: Kenneth Allen McDuff was an American serial killer suspected of at least 14 murders. He had previously been on death row from 1968 to 1972. He was born at 201 Linden Street in the central Texas town of Rosebud, Texas, one of four children born to John and Addie McDuff. His father worked as a farmer and mason. His mother Addie was known around their small town as "the pistol packin' momma" due to her propensity toward violence and habit of carrying a firearm. She was characterized as domineering by Christopher Berry-Dee, who authored a short biography of McDuff as part of his book "Talking With Serial Killers". McDuff was known to fire at living creatures with a .22 rifle as a young boy and get into fights with boys older than him. This led to him acquiring a fearsome reputation in Rosebud, and it was not long before he became known to the local sheriff, Larry Pamplin. His criminal record began two years before his first murder conviction. In 1964 McDuff was convicted of 12 counts of burglary and attempted burglary in three different Texas counties: Bell, Milam, and Falls. He was sentenced to twelve four-year prison terms, to be served concurrently, but was paroled in December 1965. He was briefly returned to prison after violating parole by becoming involved in a fight, but was once again released. While he was not convicted of any murders at this time, his accomplice in the 1966 triple murder, Roy Green, said that he bragged openly about his criminal record and claimed to have raped and killed two young women.
Broomstick murders
On Saturday, August 6, 1966 McDuff and new friend Roy Green, whom he had met around a month earlier through a mutual acquaintance by the name of Richard Boyd, spent the day pouring concrete for John McDuff, his father. At approximately 5 p.m, once they had completed their work for John, Kenneth and Roy decided to drive to Fort Worth in McDuff's new Dodge Coronet. They bought a six-pack of beer from a 7-11 store and visited a mutual friend, Edith Turner, at around 7 pm before buying a hamburger. Their soon-to-be victims had spent the evening at a drive-in movie, and at 10 pm were parked on a baseball field in Everman, which is in Tarrant County. The trio consisted of Robert Brand (age 18), his girlfriend Edna Sullivan (age 16), and Brand's cousin Mark Dunman (age 16). Green, in a statement he gave to the police when he turned himself in on August 8, stated that he and McDuff parked around 150 yards away from their victims' car. McDuff took his revolver with him. Once they arrived at the vehicle, he ordered the occupants into the trunk of their car. With Green following in McDuff's car, he drove the victims' Ford along a highway and then onto a field. Here he ordered Sullivan out of the trunk and instructed Green to put her into the trunk of his Dodge Coronet. At this point, according to Green's statement, McDuff said he would have to "knock 'em off" and proceeded to fire six shots into the trunk of the Ford in spite of Dunman and Brand's pleas not to. McDuff then instructed Green to wipe the fingerprints off the Ford. They then drove to another location where first McDuff and then Green, allegedly under duress, raped Sullivan. After she had been raped several times, McDuff asked Green for something to strangle her with. He gave him his belt. However, in the end McDuff opted to use a 3-foot-long (0.91 m) piece of broomstick from his car, with which he choked Sullivan, and then he and Green dumped her body in some bushes. They purchased some Coca-Cola from a Hillsboro gas station before driving to Green's house to spend the night. The following day, McDuff buried his revolver beside Green's garage and their mutual acquaintance Richard Boyd allowed him to wash his car at his house. The next day Green confessed to Boyd's parents, who told his mother, who convinced him to hand himself in, which he did. McDuff received three death sentences and Green received a 25-year prison sentence. However, McDuff's death sentences were commuted to a life sentence. At that time, a life sentence in Texas meant serving a minimum of 10 years in prison before being paroled. Ultimately Green served 13 years before being paroled. Whilst incarcerated McDuff was twice sent to the electric chair, but both times received last minute stays of execution. As a result of overcrowding in Texas prisons, McDuff was paroled on October 11, 1989 to Milam County. Allegedly Addie McDuff bribed the parole board into releasing him, however his release was also part of a wider series of events. As a result of serious overcrowding in Texas prisons, Governor Bill Clements ordered the Texas parole board to release 750 low risk offenders every week. Even after 60,000 low risk inmates had been paroled, the prison system was still overcrowded. The Texas parole board began releasing inmates hastily. McDuff was one of 20 former death row inmates and 127 murderers to be paroled. After being released, he got a job at a gas station making $4 an hour and took a class at Texas State Technical College in Waco. Within three days of his release, he began killing again. He killed 31-year-old Sarafia Parker, whose body was discovered on October 14, 1989, in Temple, a town around 48 miles from Waco. However, he was soon returned to prison on a parole violation for making death threats to a black youth in Rosebud. Addie McDuff paid $1,500 to two Huntsville attorneys, plus an additional $700 for expenses, to two Huntsville attorneys in return for them 'evaluating' Kenneth's prospect of release. On December 18, 1990 McDuff was again released from prison. On October 10, 1991 McDuff picked up a prostitute and drug addict named Brenda Thompson in Waco. He tied her up, however his vehicle was stopped at the Waco Police Department checkpoint. He stopped approximately 50 feet in before it. This led to one policeman walking toward his vehicle. Upon seeing the police officer, Thompson repeatedly kicked at McDuff's truck's windshield, cracking it several times. He accelerated very quickly and drove at the officers. According to a statement filed by them later, three of them had to jump to avoid being hit. The policemen gave chase but it was nighttime and McDuff eluded them by turning off his lights and traveling the wrong way down one-way streets, ultimately parking his truck in a wooded area near to US 84. He inflicted a torturous death upon Thompson. Her body was not discovered until 1998. Five days later, on October 15, 1991, McDuff and a 17-year-old prostitute named Regenia Moore were witnessed having an argument at a Waco motel. Shortly thereafter, the pair drove in his pickup truck to a remote area beside Highway 6, near there. McDuff tied her arms and legs with stockings before killing her. She had been missing from home for 7 years by the time her body was discovered on Wednesday, September 29, 1993.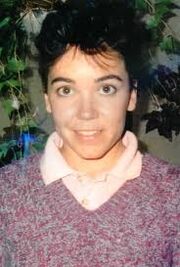 He killed again on December 29, 1991. His victim was Colleen Reed, a Louisiana native. He and an accomplice, Alva Worley, drove to a car wash where she was. He kidnapped her in plain sight of eyewitnesses, and he and Worley drove her away. Worley admitted in an April 1992 interview with Bell County Sheriff's Department that he had raped her but stated that he did not participate in her murder. His next victim was Valencia Joshua, a prostitute and fellow student at Texas State Technical College. Crucially she was last seen alive knocking on his door. While a student, she had taken up drug dealing, selling crack cocaine, LSD, methamphetamine and marijuana to fellow students to supplement her student grant. McDuff strangled Joshua on February 24, 1992. Her body was discovered on March 15 at a golf course near to their college. McDuff's next victim was Melissa Northrup, a 22-year-old store clerk at a Waco Quik Pak. She was pregnant at the time of her death on March 1. He had also taken $250 from the cash register. During the investigation into Northrup's disappearance (her body was found by a fisherman on April 26, 1992) a college friend of his told police officers that he, who was already a suspect due to having been seen in the vicinity of the Quik Pak at the time of Northrup's disappearance, had attempted to enlist his help in robbing the store. A major problem for investigators was that McDuff's post release victims were spread out across several Texas counties. This made a single coordinated investigation into him difficult. However, the police had learned that he was peddling drugs and had an illegal firearm, both federal offenses. Consequently on March 6, 1992, a local State Attorney issued a warrant for his arrest. In April 1992 the police made a major breakthrough. Bell County Sheriff's Department investigators had brought in Alva Worley for questioning, on the basis that he was a known acquaintance of McDuff. He admitted to his involvement in the kidnapping of Colleen Reed. He was held in a Travis County jail while the police continued their search for McDuff. McDuff had moved to Kansas City, where he was working at a refuse collection company and living under the assumed name of Richard Fowler. However, he vanished before he could be arrested.
Extra Notes: This case was first aired as an update to the Colleen Reed case. McDuff was also profiled on America's Most Wanted.
Results: Captured. On May 1, 1992, a coworker of McDuff's named Gary Smithee, watched America's Most Wanted. He noticed how similar McDuff, who was featured on the program, was to his new coworker Richard Fowler. After discussing the matter with another coworker, he telephoned the Kansas City Police. The Kansas City Police searched Fowler's name and found he had been arrested and fingerprinted for soliciting prostitutes. The fingerprints taken from Fowler were identical to those from McDuff. On May 4, 1992 a surveillance team of six officers arrested McDuff as he drove to a landfill south of Kansas City. McDuff was indicted on one count of capital murder for the death of Melissa Northrup in McLennan County on June 26, 1992. He was found guilty. On February 18, 1993 the jury, in a special punishment hearing, opted to sentence him to death. His case was automatically taken to the Texas Court of Criminal Appeals who affirmed the sentence on April 28, 1997. McDuff filed a writ of certiorari to the US Supreme Court, but this was rejected on January 12, 1998. A state writ of habeas corpus was also rejected on April 15, 1998. On April 29, 1998, the original court of sentencing in McLennan County set the execution date as October 21, 1998. However on July 8 McDuff filed a federal writ of habeas corpus. This had the effect of delaying his execution as his case was considered again. Finally, on October 15, 1998 the Western District Court denied habeas corpus relief and rescheduled the execution date for November 17, 1998. He filed a Notice of Appeal on October 23 but on October 26 his request for a certificate of appeal-ability was denied by the Western District Court. He disclosed Colleen Reed's burial location weeks before his execution. The US Supreme Court denied his last appeal for a stay of execution on November 16, 1998. After McDuff's second arrest for murder in 1992, Texas launched a massive overhaul of its prison system to prevent violent criminals from winning early parole. The tightened parole rules, extensive prison building projects, and improved monitoring of violent parolees are collectively known in Texas as the McDuff Laws.
Links:
---