Doctor Strange in The Multiverse o Madness - The Loop
Play Sound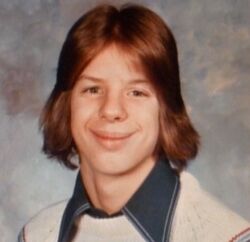 Real Name: Kurt Eugene Sova
Nicknames: No known nicknames
Location: Newburgh Heights, Ohio
Date: October 28, 1981

Case
Details: On October 28, 1981, in Newburgh Heights, Ohio, a suburb of Cleveland, three young boys made a gruesome discovery: the body of a young man lying face up in a puddle in a ravine. The body was in a "Christ-like" pose. It seemed to have been deliberately placed where it lay. Apart from some minor scratches and bruises, there was no sign of injury. One tennis shoe was in a pile of rocks twelve feet away. The other shoe was missing. Several hours later, the body was positively identified as seventeen-year-old Kurt Sova. An autopsy revealed that he had died twenty-four to thirty-six hours before his body was found. But he had been missing for five days.
Kurt's parents, Dorothy and Ken, would like to know where he was those five days. They would like to know how he died and what caused his death. Dorothy is sure somebody knows, because she believes somebody put his body there. She believes somebody was either with him when he died or came upon him after he died, panicked, and put him there. She believes they did that because they did not want to be caught with him.
Ken and Dorothy called the show in a final effort to find answers to the questions that plague them. Where was Kurt during the five days he was missing? Did he die in the vacant lot, or was his body placed there? And is it really possible for a perfectly healthy seventeen-year-old boy to die without any apparent cause? The sudden, unexpected death of a teenager is always tragic, but for Ken and Dorothy, the tragedy is compounded by the mysterious circumstances surrounding Kurt's disappearance and death.
Kurt was a high school junior who lived with his parents in a quiet, blue-collar neighborhood on the outskirts of Cleveland. He was the youngest of four sons, and the closest to his parents. According to Dorothy, he never had any trouble with the neighbors. He never had any trouble in school. He never got in trouble with the police. That is why she cannot understand what happened to him.
Kurt left home for the last time on Friday, October 23, late in the afternoon. One block from his house, he met up with Sam, a friend of his. Sam told him about a Halloween party that was taking place that night, and the two apparently went there. Kurt never returned home. According to Dorothy, he rarely stayed out all night. He normally came home around 10pm, 11pm at the latest. He would only stay out late if his parents knew where he was. But on that night, he never came home.
By Saturday morning, Kurt's parents were worried. Dorothy began calling Kurt's friends while Ken scoured the area. He searched all of the neighborhoods and all the places he figured Kurt would be. As the day went on and no trace of Kurt was found, Ken began to worry. On Sunday, Kurt's parents registered him as a missing person with the Cleveland police. Meanwhile, Dorothy and her other sons papered the neighborhood with missing fliers. His family and friends searched ravines, school yards, and even dumpsters for him.
On Sunday afternoon, Dorothy turned up a lead. Kurt's friends had told her that he had been at a party Friday night in Newburgh Heights, less than two miles from where the Sovas live. She went to the duplex on Harvard Street where she had heard the party was held. The woman who rented the apartment was named Susan. When Dorothy went to the door, a woman answered; however, she was not Susan. The woman said she was babysitting and that Susan was working. Dorothy asked her about the party, but she said she did not know anything about it. Dorothy asked her if she would have Susan call her when she got home.
When Susan returned home, she called Dorothy and told her that she never saw Kurt and did not have a party. However, a pizza delivery man stated that, indeed, there had been a party at the duplex on Friday night. Dorothy contacted Susan again, and this time, she admitted having a party and said that Kurt had been there. More than a dozen people had dropped by; some of them were older than Kurt. Most of them were people he had never met before.
Susan told Dorothy that Kurt had been drinking very heavily. He had mainly been drinking Everclear, a potent liquor which has been banned in several states. Those who knew him say that he was not much of a drinker, and his slight build added to his low tolerance for alcohol. Dorothy was shocked to hear that he was drinking because she had not known him to drink. She believes that if everyone else at the party was drinking, he probably was doing it as well. She never knew him or his normal friends to drink, but most of the people there were not his normal friends. They were almost entirely a new group of people.
Sam, Kurt's friend who went with him to the party, told his family that as Kurt continued to drink, he began to stumble around and knock things over. He then became ill. Susan asked Sam to take Kurt outside. At around 9:30pm, he took Kurt out front so that they could get some air. Because it was a chilly night, he went upstairs to get Kurt's jacket and left him hanging on the fence. When he came back outside a few minutes later, Kurt was gone. He searched the surrounding area but did not find Kurt; he assumed Kurt had walked home. The jacket was later found at the duplex. When Dorothy heard Sam's story, she became hysterical. She was certain that something had happened to him, either at the party or on the way home. However, she did not expect him to turn up dead.
On Wednesday, October 28, five days after Kurt left home, his body was found in a ravine behind a warehouse on Harvard Street. He was found just 500 yards from the duplex where he had last been seen alive. Lt. Robert Carras of the Newburgh Heights Police Department believes that Kurt's body was dumped there, and whoever dumped him knew the area and knew that people go back there. So, they knew that eventually, within a certain amount of time, he would be found.
The police combed the area for clues. They found Kurt's left shoe wedged in some rocks less than twelve feet away from his body. They were never able to locate his right shoe. His body was taken to the Cuyahoga County Coroner's Office for an autopsy. The coroner determined that he had died twenty-four to thirty-six hours before his body was found, which meant that he had been alive for at least three days after he left the party. What the coroner could not determine, however, was the exact cause of death.
Former Chief Deputy Coroner Lester Adelson says that on the basis of the things that they saw, and, equally important, the things that they did not see, what was absent, they felt that Kurt had died from "instantaneous physiologic death." And the manner of death was signed out as "probable accidental." He says they determined this because they eliminated everything else. Kurt had not been beaten or traumatized in any way. He had a blood alcohol level of 0.11, which was not nearly high enough to end his life. He had no hard drugs in his system. He had no preexisting natural disease. Adelson says this was a "diagnosis by exclusion."
Dorothy could not believe that the coroner's office could not tell her how Kurt died. She believes that they did that to give her some "peace of mind." She wants to know what actually happened to him. However, she is not sure she wants to know who put him in the ravine. She says she could not do that to someone's animal, let alone a human being. She just wants to know what happened to her son.
After the initial shock of Kurt's death had abated, Dorothy began to piece together a series of strange events that had occurred during the five days when he was missing. On Monday, three days after he disappeared, one of his friends, David Trisnick, claims he saw Kurt and another boy walking along a busy street less than a mile from the Sova home. David was on his way to a job interview when he spotted Kurt. Kurt was with someone he did not recognize. David pulled over to offer him a ride. At that same time, a van pulled up and Kurt yelled out, "Franco!" He and the other boy ran over to the van and got into it. David did not know Kurt was missing. He says that if he knew Kurt was missing, he would have tried to have done something, like drive after the van. Two days later, Kurt was found dead.
Also on Monday, a stranger who had been seen hanging around the Sova's neighborhood noticed Kurt's missing flier in the window of a local record store. He went into the store and told the manager that she "might as well take [the flier] down. They're going to find him dead in two days. Nobody's going to know why he died." He then left the store. The manager was skeptical. However, she soon had a reason to take the stranger seriously.
The next day, before the store opened, the stranger left flowers and a note. The note said, "roses are red, the sky is blue. They found him dead, and they'll find you, too." She reported this to the police. Police questioned him, and they said he was a "crazy" from Detroit. She did not see him after that. Because Kurt was only missing at this point, the police released the man. Later, when Kurt was found dead, the man had disappeared.
Then, on Wednesday, the very day Kurt's body would be found, Dorothy received an early morning phone call from Susan. The call came in at around 3:30am. She told Dorothy that someone was sleeping in her basement, and perhaps it was Kurt. Dorothy wondered why she was calling again after she had lied to her so many times. Dorothy did not know whether to believe her or not.
When Dorothy told Ken about the call, he decided to go to the duplex. He went down into the basement. He thought maybe Kurt was sick or hurt. He figured that if he got down there and found Kurt, then maybe he could get him some help. While in the basement, he found a cot. It looked like somebody had slept in it. But after searching the whole basement, he did not find anyone there. He does not know if Kurt slept there or not. He is certain that someone slept in that cot that night, and when he got there, the person was gone.
Dorothy believes Kurt was in the basement at some point. She thinks he died or was already dead in the cot. The partygoers then panicked and got rid of his body in the ravine. Whether or not Kurt had died in the basement, his parents are positive of one thing. Twenty-four hours before his body was found, he was not in the ravine. Ken had searched there and found nothing. He believes that they dumped the body that evening. He is certain that if Kurt was there, he would have noticed the bright yellow t-shirt that he had on against the terrain.
Finally, three months after Kurt's death, Dorothy had reason to be suspicious again. The death of a boy Kurt used to know, thirteen-year-old Eugene Kvet, seemed to have an eerie resemblance to Kurt's. Eugene was found in another ravine on Harvard Street, two-and-a-half miles from the place Kurt's body had been discovered. Both boys had been missing for some time preceding their deaths, and Eugene's right shoe was also never found. An autopsy later determined that Eugene had died from falling into the ravine.
The mysterious death of Kurt Sova leaves a trail of disturbing questions in its wake. How exactly did he die? Where had he been for the five days after he left home? Had he slept in the basement of the duplex? Was there any connection between his death and the death of Eugene? Years later, Kurt's parents are still searching for answers.
Ken says that they still do not know any more than the day they went out looking for him. He believes that somebody knows what exactly happened to Kurt, and they are just being quiet about it. Dorothy does not think she will come to peace with herself until she finds answers. She says she will keep on searching "to the day [she] is buried [herself]." She will never give up, because she does not believe that a normal, healthy boy just walks away and disappears for five days and then ends up dead in a ravine. She is certain somebody knows what happened to him.
Suspects: Authorities and Kurt's family believe that someone from the party that Kurt attended knows what happened to him. They believe that at least two people carried his body to the ravine where it was later found. The party host, Susan, is considered by his family to be a potential suspect. When questioned by Dorothy, she initially denied having a party that night. However, she later admitted having one and said that Kurt was there. On the same day his body was found, she called Dorothy and said someone, possibly Kurt, was in the basement. However, he was not found there. The ravine he was found in was just 500 yards from the duplex where the party was held.
The man in the record store who predicted Kurt would be found dead is also a possible suspect. He apparently had bragged about having access to bodies flown into Cleveland Hopkins International Airport. He also bragged of removing shoes from the bodies. After apparently leaving a threatening message, the man was reported to the police, who arrested and interrogated him. Police determined he was mentally and emotionally disturbed but ruled him out as a suspect in Kurt's death. After his release from police custody, he left Newburgh Heights. He has not been seen since.
Kurt's family would also like to identify the man called "Franco" that Kurt apparently got into a van with a few days after the party. It is not known whether he has any involvement in Kurt's death.
Investigators believe that whoever put Kurt's body in the ravine was familiar with the area.
Shortly before Kurt's body was found, a woman reportedly saw two young men dragging an unconscious teenage boy down an alley toward the ravine. One of his feet was barefoot. At the time, she thought it was a group of drunk teenagers. However, after Kurt was found, she wondered if her sighting was connected. Her husband told her not to call the police because they "got to mind [their] own business." About a year later, she ran into Ken and told him about what she had seen. The Sovas passed this information to Newburgh Heights police, but for some reason, they never interviewed her.
Extra Notes:
This case first aired on the November 23, 1988 episode.
For her safety, the record store manager was interviewed in silhouette and named "Jane Doe".
It was also featured on "The Trail Went Cold" podcast.
It was submitted to the show by Kurt's parents.
Some sources state that the road Kurt was found on was "Harvard Avenue".

Results: Unsolved. For years, Kurt's family feared that the Newburgh Heights police were bungling the investigation. Their suspicions seemed to be confirmed when, over the course of several years, several officers were arrested on charges ranging from falsifying credentials to drug trafficking. Lt. Carras, who headed the investigation, was later discovered to be a drug addict who allegedly assaulted handcuffed prisoners. He allegedly took one prisoner to the warehouse near where Kurt's body was found and tried to fight with him. In 1991, he was convicted of attacking the prisoners and was given a sentence of six to fifteen years. He denied being involved in Kurt's death.
The Cleveland police, the county sheriff's and prosecutor's offices, and the FBI later looked into the case. Each agency felt that the Newburgh Heights police did a poor investigation. For example: no photos were taken of Kurt's body at the scene; no search of the duplex where Kurt was last seen was made; and no written statements were found from the partygoers. They also rejected an offer of help from Cleveland police shortly after Kurt's death. According to Dorothy, they did not interview many of the people who came to her with leads. She claims that Lt. Carras played her off as "a mother who would not accept her son's death."
In November 2019, it was announced that the Newburgh Heights Police Department was reopening the case and partnering with Tiffin University to take another look into it. A criminal justice professor and a dozen students analyzed evidence from it. In February 2020, Kurt's case was featured in the CrimeCon event "CrowdSolve". In this event, 100 participants worked together with law enforcement and criminal forensic experts to examine the case and help solve it. It is not known if any new information was uncovered. A $5,000 reward is being offered.
Sadly, Kurt's parents have since passed away. On July 12, 2001, Ken passed away at the age of sixty-eight. On December 7, 2014, Dorothy passed away at the age of seventy-six. Two of his brothers, Kevin and Kenneth, have also since passed away. His third brother, Kevin, is still looking for answers.
Links:
---