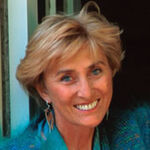 Real Name: Linda Tellington-Jones
Occupation: Healing Therapist
Place Of Birth:
Date Of Birth:
Location: Santa Fe, New Mexico

History
[
]
Background: A Santa Fe woman named Linda Tellington-Jones is a healing therapist who uses a special, rather unorthodox healing technique known as Therapeutic Touch to help heal sick animals. Therapeutic Touch, or "T-Touch", involves touching parts of a body in an attempt to "awaken" the cells. Since 1975, she has helped over 1000 animals. Skeptics, however, believe that her "healing technique" is merely a pleasant massage.
Unsolved Mysteries sent Linda to the "Out of Africa" Wildlife Park in Phoenix, Arizona, to help animals there, including Brindle, Cheddar, Kipley, and Genesis.
Case Files:
Keiko - a killer whale that was featured in the movie Free Willy. From 1985 to 1995, he suffered from papilloma, which is a strange, wart-like growth on his body. However, Linda used T-Touch on him, and the papilloma went away within a day.
Brindle - a 400-pound Siberian Tiger. For years, she would unexpectedly charge her fence, scaring visitors and causing problems for her handlers. At first, Linda was able to get close to Brindle, but she later lashed out.
Cheddar - a temperamental African caracal. His paws may have had nerve damage. Linda was unsuccessful at helping the animal.
Kipley - a 400-pound Bengal Tiger whose joints were inflamed. Linda's T-Touch seemed to help relax him.
Genesis - another Siberian Tiger who is violent and known to attack his own handlers. It was too dangerous for Linda to go into the enclosure herself, so she guided one of Gensis's handlers into performing T-Touch. This appeared to help calm him down. A few hours later, another T-Touch was performed. This appeared to be successful in helping the animal. A doctor who had previously treated him believed that the T-Touch helped him.
Notes: This case first aired on the November 17, 1995 episode. Jineane Ford from KPNX-TV, Phoenix, Arizona, helped to present the segment.
Links:
---