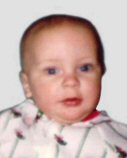 Real Name: Marcus Farina
Nicknames: No known nicknames
Location: Los Angeles, California
Date: December 6, 1991
Occupation: Minor
Date of Birth: January 14, 1991
Height: 2'6"
Weight: 22 pounds
Marital Status: Single
Characteristics: Marcus has a severe thyroid condition and could die if not treated soon.
Details: Marcus Farina is the son of Sergio Farina and Patricia Rose. Patricia tried to get primary custody of him. On December 6, 1991, Sergio picked him up and took him to his pediatrician. They never returned. Patricia went to Sergio's apartment and found it empty. He had left a note on the mirror which read: "Ha! Ha! Ha! You'll never find us. Merry Christmas!" Kidnapping charges were filed against him six days later. He and Marcus have not been seen since; it is believed that they may now be in South America. Patricia fears that Sergio may not seek medical treatment for Marcus and that he will die because of his thyroid condition.
Suspects: Sergio Farina
Extra Notes: This case first aired on a Special Alert in the March 18, 1992 episode.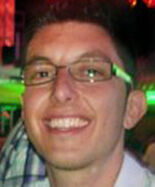 Results: Unsolved. Interestingly, a photograph of Marcus turned up in 2012 of him at the age of twenty-one (shown to the right). Further details about it are not available. If he's still alive, he would be twenty-seven.
Links:
---