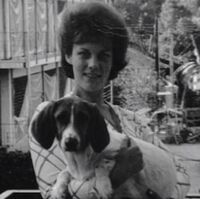 Real Name: Marilyn Jones
Case: Lost Sister
Location: La Crescenta, California
Date: 1965
Case
[
]
Details: Dyann Hahnlein of La Crescenta, California, has a rare and fatal blood disorder that she has been fighting since 1986. Her doctor believes that she can be cured if she receives a bone marrow transplant. Only one person is a potential bone marrow donor for her: her sister, Marilyn. However, she has no idea where Marilyn is; she has not spoken to her in over twenty years. She wants to find her not only for the transplant but also to make peace with her.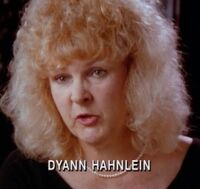 Dyann is three years older than Marilyn. They grew up in Los Angeles in the 1940s. Their family was poor and their parents had to work often. In 1954, their parents divorced; Marilyn went to live with their father, while Dyann stayed with their mother. For several years, they saw each other once per month. However, they soon grew apart and saw each other less often.
In 1965, Dyann visited Marilyn at the restaurant where she worked. She said that she was planning to marry a man who had several children from a previous marriage. This visit would be the last time that they would see each other. Eight years later, they spoke briefly on the phone. Marilyn said that she had a young son named Billy Joe. They planned to meet up again, but soon lost contact.
In January 1994, Dyann hired a private investigator to find Marilyn. Unfortunately, the investigator has been unsuccessful in the search. The main problem is that Marilyn's maiden name is "Jones" which is a very common last name. Dyann is now desperate to find her; she hopes that Marilyn can help save her life.
Extra Notes: This case first aired on the May 25, 1994 episode.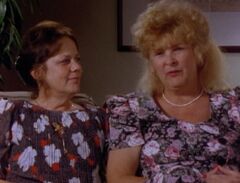 Results: Solved. A private investigator named Robin Lee saw the broadcast and decided to help Dyann locate Marilyn. In June 1994, she located her, whose name is now Marilyn Dreyer. Shortly after the broadcast, she and Dyann were reunited. The day of the reunion, August 13, 1994, was also Dyann's 53rd birthday, and they celebrated that as well.
Sadly, Marilyn was not a match and Dyann passed away on September 26, 1995, one year after their reunion.
Links:
---