Wiki Targeted (Entertainment)
Play Sound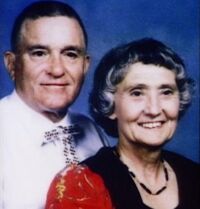 Real Name: Martha Eudora Roberts
Nicknames: Doe Roberts
Location: Eads, Tennessee (near Memphis, Tennessee)
Date: August 7, 1992
Occupation: Unrevealed
Date of Birth: Unrevealed
Height: Unrevealed
Weight: Unrevealed
Marital Status: Married
Characteristics: Caucasian female. Suffers from severe asthma.

Details: Sixty-five-year-old Martha "Doe" Roberts vanished from her Eads, Tennessee home on August 7, 1992; she is believed to have been abducted. She was last seen at 9:30AM when her husband, Allen, left for work. He went to meet a man who was interested in purchasing some of their land. However, the man never showed up for their meeting.
When Allen returned home later in the afternoon, Doe was gone. The garage door was open, but her car and bicycle were still there. He became concerned when he discovered that she had left her inhaler behind. He called several friends and neighbors, but no one had heard from her. That night, he received a ransom call; a muffled male voice demanded $100,000. He threatened to kill her if the demands were not met. However, he did not tell Allen where to leave the money.
Allen called the police soon after. The kidnapper did not call back and has made no demands since. Allen made a personal plea to the kidnapper, stating that he was willing to do anything necessary to save his wife.
Suspects: None known; however, the abductor is believed to be a white male in his forties or fifties who uses a fake, exaggerated Asian accent in the phone messages.
Authorities would like to speak to a man named "Sam Wagner" who may have information on the case. He is the person that Allen was supposed to meet on the morning of the abduction.
Extra Notes: The case was featured as a part of a Special Alert in the September 23, 1992 episode, along with Joseph Krantz. An update regarding the ransom calls was aired on the February 17, 1993 episode.
Doe's case was also documented on The FBI Files and Hometown Homicide.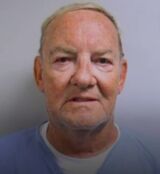 Results: Solved. After the broadcast, several of Doe's family and friends, along with her husband Allen, received phone messages from the kidnapper demanding $185,000 for her safe return. In some of the calls, the caller had the family member or friend ask a specific question, which would be correctly answered by "Doe". The caller also claimed that Allen had hired the caller to kidnap his wife and that he had not paid them. Allen, however, claimed that this was not true.
In March of 1993, the kidnapper contacted a local TV news station, claiming that Doe had died. However, he refused to give any other information about her whereabouts. The next day, he called the station again, claiming that she was actually alive. The station employee asked him about the ransom money. Finally, the kidnapper set a time and place for the money to be dropped. He asked for Allen to go alone to a nearby shopping mall and drop the money off. However, the kidnapper never showed up.
In the summer of 1993, frustrated by the lack of progress in the case, two of Doe's nephews decided to set up a trap for a person that they suspected was the kidnapper: fifty-nine-year-old Charles Jackson Lord Jr, a neighbor and business associate of the Roberts. They gave him their unlisted home phone number, which was only known to them. The next night, the kidnapper called the number. They arranged to meet him at a motel so that they could give him the ransom money. Later that night, Lord showed up.
Lord claimed that he was there to help save Doe and that he was going to deliver the money to the kidnapper. He then slipped up and told the brothers that he was expecting their mother to be there. However, only the kidnapper could have known this information. The brothers got into an argument with Lord who then fled. They immediately contacted the FBI and told them that they suspected Lord was the kidnapper.
Investigators discovered that Lord was in heavy debt and had embezzled $14,000 from the local Methodist church where Doe was the bookkeeper. It was suspected that he had kidnapped her in order to keep her from exposing the embezzlement to the church.
The FBI brought Lord in for questioning. He then confessed that on the day before the kidnapping, he called Allen and pretended that he was interested in purchasing a property that he was selling. He did this in order to get Allen out of their house. He then went to their house and kidnapped Doe; he planned on holding her for ransom. He then took her to an apartment above his garage. While there, he raped and suffocated her while his own wife was sleeping in his house. It is believed that this occurred within a few hours of the kidnapping.
Lord claimed that he had dumped Doe's body in a nearby river. However, a search turned up without any trace of her. He later agreed to lead them to her body, on the condition that he would not face the death penalty. Her body was found buried underneath a compost heap in his yard; it was preserved by a layer of cement and lime. Lord pleaded guilty to her kidnapping and murder and was sentenced to life in prison. He died there in 2016.
Allen later remarried; sadly, he passed away in 2005.
Links:
---
Community content is available under
CC-BY-SA
unless otherwise noted.