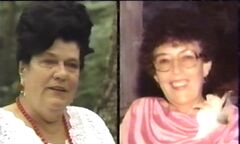 Real Name: Martha Lois Hinkle
Case: Lost Sister
Location: Greenville, Tennessee
Date: July 1924
Case
[
]
Details: Mary and Martha Hinkle were twin daughters of Greenville, Tennessee sharecropper Rufus Hinkle. After their birth in summer 1924, their mother passed away. Since Rufus was now a widower and had to take care of nine other children, he felt that he had to put the twins up for adoption. He took them to a nearby orphanage but hoped that one day, when his finances improved, he would be able to take them back. A few months later, however, he returned to the orphanage and learned that they had been adopted. Sadly, he passed away in 1950 without ever seeing them again.
After Rufus' death, his children began to search for the twins. One of them, Albert, contacted the orphanage and they gave him Mary's adopted name. In September 1955, she was reunited with her biological family. She was then told that she had a twin sister. Since then, they have been searching for Martha.
There was trouble at first, however, because the orphanage had lost track of Martha. In fact, she had never been officially adopted but was placed in a temporary home instead. In 1985, Rufus' granddaughter, Jackie Reynolds, discovered orphanage records which stated that Martha had been taken in by Charles and Lydia Meeks of Johnson City, Tennessee, in November 1924. Jackie searched through old census records there. However, she found no further trace of the Meeks or Martha. The Hinkles are still hoping to be reunited with her.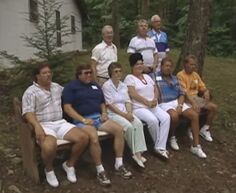 Extra Notes: This case first aired on the October 24, 1990, episode.
Results: Solved. A viewer, Sandy Detain, contacted the Hinkles saying she had found Martha. She had lived with the Meeks for three years but was later taken in by the Jacksons of Johnson County, Georgia. In 1940, she married James Thomas and they had four sons. Sadly, she passed away in April 1991, just weeks before the Hinkles found her. However, in July 1991, they were reunited with her sons.
Mary passed away on December 9, 2007 at age 83.
Links:
---