Real Name: Michele Whitaker
Nicknames: Shelli
Location: Spartanburg, South Carolina
Date: August 2002

Bio
[
]
Occupation: Waitress
Date of Birth: August 16, 1969
Height: 5'2"
Weight: 110 pounds
Marital Status: Single
Characteristics: Caucasian female. Brown hair, brown eyes.

Case
[
]
Details: Michele Whitaker completed a jail sentence for drunk driving at a jail in South Carolina but was arrested again and later released. She was last seen sometime in August 2002, when she was dropped off at a truck stop in Spartanburg and tried to catch a ride there. In August 2005, police received an anonomyous letter that she had been murdered and that her body had been dumped in Landrum, but this was never confirmed. Authorities believe that Jonathan Vick may have been involved in her disappearance, along with that of his girlfriend, Heather Sellars. He was charged in 2006 for the 1995 murder of Dana Satterfield, and remains a suspect in the other two cases. Michele remains missing.
Suspects: Jonathan was considered a suspect in Michele's disappearance, along with the disappearance of Heather.
Extra Notes: This case was never featured on the show, but was connected to the murder of Dana Satterfield. She was also featured on Disappeared.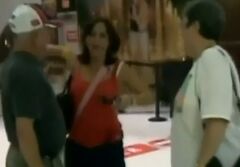 Results: Solved. Amazingly, in 2008, Michele was discovered alive and well in Oregon. A neighbor of hers saw her picture on a missing persons website, believed that it was her, and then sent a photo to the South Carolina police. She was reunited with her family and explained that she was unable to live with herself because of her troubled life before she vanished, so she left for Oregon and started a new one.
Links: 
---