Obi-Wan Finale - The Loop
Play Sound
Real Name: Micki Jo West
Nicknames: Mikki (possible misspelling)
Location: St. Joseph, Missouri
Date: September 11, 1979

Bio
Occupation: Nurse's Aide at St. Joseph State Hospital
Date of Birth: September 24, 1959
Height: 5'5" - 5'6"
Weight: 140 - 150 lbs.
Marital Status: Divorced
Characteristics: Caucasian female, brown hair, brown eyes, wears eye glasses which have her name "Micki" printed on the right lens. She was last seen wearing white uniform and shoes. She was also wearing a khaki coat and carrying a white purse.

Case
Details: At 6am on the morning of September 11, 1979, in the small town of St. Joseph, Missouri, a young woman named Micki Jo West left for work. She was seen walking toward her bus stop four blocks away. She never arrived at work, never picked up her paycheck, and was never seen or heard from again. When her family learned that she did not arrive at work, they reported her missing.
Micki's friends and family suspect foul play, but her body has never been found. Her best friend and sister-in-law, Ruth West, believes she knows what happened to her. She thinks she knows who did it and why they did it. Detective Sergeant Timothy Schweder states that they have a suspect that they identified the day after her disappearance: Ruth's ex-husband, Marvin Lee Irvin. They have talked to him several times. However, they do not have any strong evidence against him at this point. Her father, reserve police officer Arden Locke, believes that Irvin abducted her and, a few hours later, killed her. He has spent years looking into the case on his own.
At the time of her disappearance, Micki was nineteen years old. She and her husband, Calvin, had just moved from California to St. Joseph. She was an outgoing, friendly woman, who worked as a nurse's aide at the St. Joseph State Hospital. Ruth remembers that she was funny and could always make a bad situation into a good one. When Ruth would have bad days, Micki would come in and make everything alright.
Micki became involved in the bitter marital dispute of Ruth and Irvin – perhaps too involved. She began to receive threats. The last time Ruth talked to her on the phone, she said that she was scared and afraid for her life. She told Ruth that she was going to carry a hammer to work with her. That next morning, she disappeared.
Sgt. Schweder notes that, at this point, the only case they have is that of a missing person. They do not have a body to establish a murder case. He does not feel that they could convict anyone of murder without a body. They do have evidence that threats were made to Micki, that she was followed by Irvin, that he had a motive to do this, and that he had the opportunity to do this. Sgt. Schweder feels that they just need her body to prove the case.
For seven years, no new evidence was found. Then, in 1986, a delivery man found a letter at a Kansas City shopping mall seventy-five miles from where Micki disappeared. It was addressed to the St. Joseph police. It read, "I need your help. I was with Marvin Irvin when he killed Micki Jo West and hid the body. I can kill myself now. Please help." This letter was unsigned.
About a month later, on October 2, another note was found in the same mall. A security guard who worked there found the note in a hallway. It was in the same type of envelope and written on the same type of paper as the first one. It had the same message on it. It was also delivered to the police in Overland Park and then later sent to the St. Joseph police. Both of the notes named Irvin, who was and is the prime suspect in the case. The author of the notes said that he was with Irvin, but that the author did not kill her himself. He said that he could not stand the knowledge that he had and he needed help. The note was also unsigned. So far, police have not come up with any solid leads as to who the author is.
Seven weeks later, three more letters were found, this time in St. Joseph – the town where Micki was last seen. The first one was discovered in a shopping mall. The same day, another was found at a local truck stop. Then, a janitor found another letter in the same St. Joseph shopping mall. After the three letters were found in St. Joseph, police had a total of five notes – all established to be from the same author, all saying the same message, naming the same suspect, but getting police no closer to making or proving the case against him.
Police looked into the possibility that the letters were a hoax. However, they believe they are genuine because of the details that are given about the crime (that were not released to the public), because of the way they were written, and because of the "feelings" that they express. When FBI agents examined the letters, they felt that the author was intimidated by Micki's killer. They believe that the letters were not written by a stranger. They believe that they were written by someone who was personally acquainted with her. There are deep-seated feelings of guilt in the letters, not because the author was personally responsible for having killed Micki, but because he was present when it happened and was not able to stop it.
On January 13, 1988, nine years after Micki's disappearance, another letter turned up at a Kansas City mall theater. It was addressed to the police and a local TV station. Eight months later, a reporter for the TV station, Thurman Mitchell, received a letter addressed to him personally. In the letter, the author said that if Thurman would come alone, he or she would show him where Micki is. The author said that he did not want the reward. He or she claimed to not having been involved in the crime, but stated that he or she needed help again.
As of today, the letter writer still remains anonymous. Micki's case is still unsolved. Sgt. Schweder states that the author is the most important witness in the case. If he or she knows where her remains are to be found, if he or she was there, and if he or she will testify, he or she is absolutely crucial.
Arden wants the author to come forward and tell the police what he or she knows. If he or she does not want to come forward, Arden asks the author to just write another letter or call the police and tell them where Micki is. Ruth misses Micki dearly and just wants to know what happened to her. She hopes that, if someone knows what happened, they will come forward so that her loved ones can get on with their lives.
Clearly, the author of the letters fears for his or her life. But if he or she would just let the police know where Micki could be found, then they would be much closer to solving this case.

Suspects: Marvin Irvin, a former St. Joseph police officer, was considered the prime suspect in Micki's disappearance. He allegedly had threatened her in the weeks prior to it due to her involvement in his marital dispute. She had told Ruth to divorce him. He physically abused Ruth, and the two started their relationship when she was just fifteen. He had also previously been arrested for trying to have sex with another fifteen-year-old. A few weeks before Micki vanished, Ruth and her young son fled their home and stayed at a motel. Micki knew their location and refused to tell Irvin.
However, on the day of Micki's disappearance, two of Irvin's friends found Ruth and her son and took them to Irvin. This led investigators to believe that he had abducted Micki and forced her to tell him their whereabouts. But at the time there was no other evidence to suggest that he was involved. He claimed that he had an alibi for that morning: he was driving around with a friend. He also passed a polygraph test, although when the friend was interviewed in a case review several days later he said that they had not been together that morning. In 1988, Irvin was arrested for attempting to kidnap his girlfriend. She subsequently told police that he had confessed to killing Micki; he also threatened to kill her if she left him. She led police to another ex-wife of his, whom too said that he had confessed to killing Micki. In the confession he was specifically quoted to have said that another ex-girlfriend helped him dispose of the body.
Micki's husband, Calvin, was also considered a potential suspect. The two had recently separated and Micki went to live with her mother and sister. Her mother said that Calvin had threatened to throw Micki down a flight of stairs. However, police discovered that he was at work that morning. He passed a polygraph test and was ruled out.
Several years after Micki vanished, anonymous letters were found in various locations in Missouri. The author claimed to have been with Irvin when he killed Micki. However, he or she never came forward. Authorities believed that the author was frightened of Irvin and did not want to come forward as a result. They speculated that her father, Arden, may have written the letters to get the police to look into her case again. However, he denied writing them.
In 1981, convicted murderer and alleged cult leader Sandra Hemme confessed that members of her cult had killed Micki in a cult sacrifice. However, no evidence was found to support her claims and the connection was later ruled out.
Extra Notes:
This case first aired on the January 25, 1989 episode.
It was submitted to the show by Sgt. Schweder.
It was also featured on the show "Buried in the Backyard".
At the time of the broadcast, Irvin's name was not mentioned, as he had not yet been charged in this case.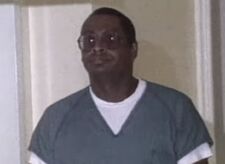 Results: Unresolved. On September 17, 1990, thirty-one-year-old Patricia Diane Rose vanished after leaving a bar in St. Joseph. One month later, on October 29, 1990, thirty-three-year-old Crystal Lynn Simmons vanished after leaving another bar in St. Joseph with a man matching Irvin's description. Shortly after Crystal's disappearance, Sgt. Schweder received a call from a Missouri Department of Corrections investigator who told him about a strange letter that an inmate had received recently. The letter, written by Irvin's sister, said that he had come home bloody with a woman's wristwatch. It had been sent around the time of Patricia's disappearance. A second letter, also sent by his sister, mentioned that Irvin had come to her house, wanting to borrow a shovel, and saying that he had made a "mistake" and that the "mistake" was in his trunk. Sgt. Schweder believed that that letter was related to Crystal's disappearance.
The bartender who saw Crystal leave with the man was requestioned. He confirmed that the man she left with was Irvin, but he was too afraid to identify him earlier. Detectives obtained a search warrant for his home. They found a hammer, bloody cowboy boots, bloody underwear and jewelry belonging to the victims. The inside of a pickup truck on the property was also covered in blood. DNA testing confirmed that it was Patricia's blood in the truck. Crystal's blood was found in another car on the property. On November 9, 1990, Irvin was arrested and formally charged with Patricia and Crystal's murders. He refused to speak to the police about the cases.
Just a few days later, on November 11, hunters found skeletal remains in a backyard cornfield near Highland, Kansas, about thirty miles from St. Joseph. They were identified as Patricia's. The next day, about 400 yards away, searchers found Crystal's body. The field where their bodies were found was near property that the Irvin family had previously owned. Autopsies revealed that both women had died of blunt force trauma. The hammer found in his home was determined to have been the murder weapon.
Although Irvin was charged with Patricia and Crystal's murders, the police did not have enough evidence to charge him in Micki's case as well. Then, in late November, they located a key witness: a young woman who was dating him at the time of Micki's disappearance (she had been previously named by his second ex-wife). She said that he had confessed to killing Micki. He said that he killed her because she would not tell him where Ruth was. She also said that when she got in Irvin's car with him that night, Micki was in the backseat, covered with a blanket. Micki weakly asked for help, and when his girlfriend mentioned this to him, he said "Dead people don't talk." He then drove to a cornfield, pulled her out of the car (with the help of his girlfriend), and shot her.
As a result of the ex-girlfriend's testimony, Irvin was charged with Micki's kidnapping and murder as well. On October 3, 1991, he pleaded guilty to first-degree murder in Patricia and Crystal's cases, and second-degree murder in Micki's case. In exhange for his plea, the state did not seek the death penalty. He was sentenced to life in prison without parole. As part of his plea agreement, at his sentencing hearing, he confessed to Micki's murder and explained what happened that day.
According to Irvin, he pulled next to Micki in his car as she walked to work. They argued; she threw her hammer at him and he attacked her with it. He then put her in his car, planning to take her to a hospital. During the drive, he said that she "angered" him, so he stabbed her four times. He then took her to Highland, marched her into the cornfield, shot her twice in the head, and buried her body. As part of the plea agreement, he was supposed to lead authorities to her remains. He said that she was buried close to where Patricia was found. However, an extensive search of the field turned up no trace of her. Sgt. Schweder suspects that Irwin may have moved her body to another location to avoid being caught. Her family later held a memorial service for her.
Investigators admitted that they had made mistakes in the investigation such as not checking his alibi initially and failing to search Irvin's vehicle, since a polygraph test is not infallible. Furthermore, they now believe that Marvin Lee himself was the author of the letters and that he wrote them to throw off and taunt them.
On June 5, 2018, Micki's mother, Burnita, passed away at the age of seventy-four. Her sister, Tammy, had already passed away on November 18, 2010, aged barely fifty-six. Her maternal grand-mother, however, Melba, reached the grand old age of 101 before passing away on November 2, 2020.

Links:
---