Obi-Wan Finale - The Loop
Play Sound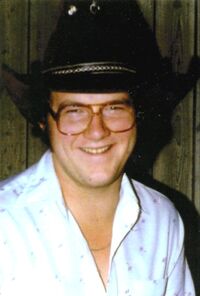 Real Name: Morris Vernon Davis Jr.
Nicknames: Bear
Location: Great Falls, Montana
Date: April 5, 1985

Case
[
]
Details: At approximately 11pm on Good Friday, April 5, 1985, paramedics Ed Day and Cliff Davis received a call to report to the scene of a shooting at 1015 Sixth Avenue NW in Great Falls, Montana. As they began to respond to the call, the dispatchers stated that the victim had suffered multiple gunshot wounds, not a single wound as they had originally thought. When they arrived at the scene, the officers told them that the victim was in really bad shape and they were not sure if he was breathing. When Cliff entered the house, he was horrified to discover that the victim was a member of his own family.
When Cliff saw the victim's cowboy boots, he immediately knew that it was his brother, Morris. Cliff, in a state of shock, became very upset and began screaming. Eventually, he gained his composure and helped put Morris onto the stretcher. As they loaded him into the ambulance, his hand kept slipping off and Cliff had to put it back on. It began to hit him more as he realized that Morris most likely was not going to make it. As they drove to the hospital, he kept looking back at him through the crawl space as they performed CPR, hoping and praying that he would survive.
Sadly, Morris was pronounced dead on arrival at a local hospital. He had been shot more than eight times. The apparent motive was robbery. The killer's take was less than $300. Cliff does not understand why anyone would have wanted to hurt Morris. According to Cliff, he was a well-liked person who was very full of life. He enjoyed the outdoors and working on cars. He was just twenty-three-years-old when he was killed. Four months before his death, he took a part-time job as a deliveryman for a local pizza parlor, Howard's Pizza. On the night he was murdered, he was making a delivery to a local house and had no idea he was walking into a lethal trap.
Police believe that earlier that evening, the killer selected a vacant house and removed a "For Sale" sign from the front yard. He then forced his way through the back door of the house. The pizza order was placed by phone to the pizza parlor at approximately 8:34pm. There was no phone service to the house, so the call would have to have been placed from another location, presumably a pay phone. Fifteen minutes later, the pizza was ready. Morris was the next available driver.
At approximately 9:15pm, Morris headed out on what was to be his last delivery. Witnesses reported seeing him on the front porch of the house at 9:20pm. When he entered the house, he was immediately shot. He fled outside, only to be shot again. He was then dragged back inside and shot several more times. The only item the killer took was Morris's delivery wallet; he left his personal wallet and coin changer behind. When Morris did not return to the pizza parlor, another deliveryman was sent to the house to check on him. He discovered Morris's body just inside the front sliding glass doors. Although detectives had a motive (robbery), they had no suspects and no murder weapon. The case remained at a standstill for three years.
On May 11, 1988, detectives got an unexpected break. In a town 180 miles from Great Falls, local sheriff's deputies arrested a man driving a car which had been reported stolen in Oregon three days earlier. When officers searched the driver, they found two receipts issued earlier that day by a pawn shop in Great Falls. One of the receipts was for a .22 caliber pistol which had also been reported stolen. Detectives picked up the gun from the pawn shop. They noticed that it was the same type of gun that was used in Morris's murder.
Police sent the gun to their ballistics lab for tests. Incredibly, the bullets from the gun matched those recovered from the crime scene. Detectives now had the murder weapon. They learned that the man who had been arrested had stolen the gun from a friend in Oregon three days earlier. The man arrested was eventually cleared of any involvement in Morris's murder, and claimed that it was merely an odd coincidence that he happened to pawn the gun in Great Falls three years after the murder.
Police then contacted the gun's owner, "Rick". He told them that he had no involvement in the murder, and, in fact, had an alibi. According to him, at the time of the murder, he was taking care of his infant son who had been born a few months earlier. He kept the gun in his hall closet between some heavy blankets. He and his wife were the only ones that knew where it was located. He has no explanation for how it was taken from his house and used in the murder. Detectives spent an extensive time with him, interviewing and polygraphing him. They did background checks on him and checked on his whereabouts around the time of the murder. As a result, they have no reason to believe that he was involved in it.
In this case, the discovery of the murder weapon has raised more questions than answers. Is it merely an ironic coincidence that the gun used to kill Morris ended up in a pawn shop in his hometown three years after the murder? And who could have taken the gun from Rick's home in Oregon in 1985, use it in Montana to kill Morris, and then return it without anyone knowing?
Cliff believes that, logically, everything points back to one person: Rick. He does not understand how Rick's gun could be used in the murder and he would know nothing about it. Rick has no idea how the gun left his house and was used in the murder without him knowing. Cliff hopes to one day find out who killed Morris. However, he is not sure if that will ever happen.
Obviously, guns do not get up and walk off on their own. Someone had to have taken the gun, a .22 caliber semiautomatic pistol, to Great Falls and murder Morris. But who? There is a $7,000 reward being offered for any information leading to the arrest and conviction of the person responsible.
Suspects: Police are certain that robbery was the motive for Morris's murder. The murder weapon was identified as one being found at a pawn shop. The gun's owner was located, but he denied any involvement in the crime. Based on their investigation, police do not believe he was involved. However, Cliff believes the man knows who was responsible.
There were rumors that Morris was killed because of a lover's quarrel or illegal drug dealings. However, there was no evidence to support these rumors. His family suggested that, if the motive was not robbery, then another deliveryman may have been the target and he was killed by mistake.
Extra Notes:
This case first aired on the December 5, 1990 episode.
It was submitted to the show by Morris's family; they had tried for two years to get it featured.
It was excluded from the FilmRise release of the Robert Stack episodes.
It was also featured on the show "Dead of Night" and "The Trail Went Cold" podcast.
The gun's owner asked to be identified only as "Rick" and was interviewed in silhouette.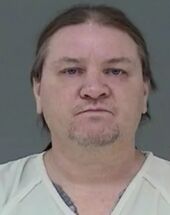 Results: Unresolved. In October 1995, new ballistics tests were done with the gun believed to be used in the murder. Unfortunately, the new testing determined that the gun was not the murder weapon. As a result, detectives were back to square one.
In 2005, former Great Falls detective John Cameron identified a potential suspect in the case: Donald DuBray. In 1999, DuBray was convicted of the 1986 murder of Suzette Pritchard; she had been stabbed multiple times in the Great Falls convenience store where she worked. He also had convictions for rape and several other felonies. FBI profilers had previously connected Morris and Suzette's cases, believing that the same person was responsible.
Recorded phone calls from prison showed that DuBray was trying to set up an alibi with another man for a murder; the man believed that the murder was Morris's. Traffic tickets placed DuBray in Great Falls before and after the murder. Shortly before the murder, DuBray committed a robbery in Browning, Montana. In that case, he shot a man with a .22 caliber pistol, which is the same type of gun used in Morris's case. It is not known if testing was ever done to connect the bullets in the two cases.
Cliff contacted DuBray several times about the murder. According to Cliff, DuBray had very specific knowledge of the house, where shots were fired from, and where Morris's body was found, among other information. DuBray also told Cliff that he was at the house when the murder occurred, but was not the triggerman.
In 2016, DuBray died in prison while serving a life sentence for Suzette's murder. Before his death, Cameron tried to get DuBray to confess to Morris's murder, but he was unsuccessful. As a result, the case remains open.
Links:
---