Cobra Kai Season 4 - The Loop
Play Sound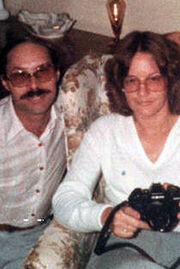 Real Name: Naoma Ruth and Richard James Wendorf
Nicknames: No known nicknames
Location: Eustis, Florida
Date: November 25, 1996

Case
[
]
Details: On November 25, 1996, the bodies of Naoma and Richard Wendorf were discovered beaten to death by their daughter, Jennifer Wendorf, in their Eustis, Florida home. Police suspected a vampire cult that her sister Heather was involved in was responsible for the double murder.
They suspected that two men, sixteen-year-old Rod Ferrell and Scott Anderson, who were also involved in the cult were the killers. Ferrell reportedly cut his arm and had other people suck his blood in order to join their vampire cult. The cult often met at an abandoned building called the "Vampire Hotel". They also met in a local graveyard. Authorities are uncertain as to how many people were involved in the actual murder or how much vampirism was involved.
Suspects: Roderrick "Rod" Ferrell and Scott Anderson, along with the other vampire cult members, were considered the primes suspects in the murders.
Extra Notes: This case was featured as a part of the February 21, 1997 episode, along with the disappearance of Ceara O'Connell. It was also the subject of a book, The Vampire Killers by Clifford Linedecker.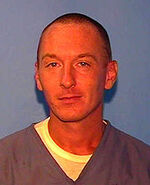 Results: Solved. A few weeks after the murders, Ferrell and Anderson, along with several other of the cult members, were arrested in Louisiana. Ferrell claimed that he was a 500-year-old vampire and that he was immortal. In February 1998, he pled guilty to the murders and was sentenced to death, although the term was later reduced to life in prison. Anderson was convicted of first degree murder and was sentenced to life in prison. Charity Keesee and Dana Cooper were convicted of an accessory after the fact and were given ten year sentences. Although Heather Wendorf was initially charged with the murders, the charges were later dropped.
Links:
---