Doctor Strange in The Multiverse o Madness - The Loop
Play Sound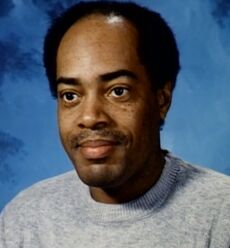 Real Name: Oliver Wendell Munson
Nicknames: No known nicknames
Location: Catonsville, Maryland
Date: February 13, 1984

Bio
[
]
Occupation: School Teacher
Date of Birth: 1945
Height: 5'10
Weight: 160 pounds
Marital Status: Single
Characteristics: African-American male. Black hair, brown eyes

Case
[
]
Details: Buying cars, polishing them up, tinkering until they run smooth and easy -- cars were the passion of thirty-nine-year-old Oliver Munson, an industrial arts schoolteacher living in Catonsville, a suburb of Baltimore, Maryland. In January 1983, he acquired the car of his dreams: a fully loaded Datsun 240Z. He had no idea that Dennis L. Watson, the man who sold him the car, was the ringleader of a sophisticated car theft operation. Oliver's 240Z had been stolen three months earlier.
Watson's "garage" was just a cover for his chop shop, where stolen cars were dismantled and sold for parts, or simply resold with faked ownership papers. For weeks, authorities had been quietly gathering evidence against him. On March 16, 1983, they decided to put him out of business. They raided his garage and arrested him. They recovered illegal titles, partially dismantled autos, and stolen vehicle ID tags. It was everything they needed to make a case against Watson.
One of the names that popped up in the confiscated records was Oliver's. Detective Phillip Goodwin checked the records found and learned about Oliver's car. Detectives went to his house and found the car parked there. They tried to contact him there, but he was not home. Since they did not know if Oliver had simply bought the car or was involved with Watson, they took it as evidence. They kept it until they could determine what he knew about the car theft operation.
Oliver was notified, and later, Detective Goodwin questioned him in person. Oliver confirmed that he had bought the car from Watson. Detective Goodwin believed that Oliver had bought the car under the assumption that it was a legitimate transaction. He informed Oliver that he had to testify in court about the purchase of the car. He noticed that Oliver was nervous about testifying; however, he agreed to it, knowing that he really had no choice.
Nearly a year passed. Watson's trial was looming, and Oliver was scheduled to testify on February 16, 1984. Three days before the trial, on February 13, Oliver was seen by a neighbor just before he left for work at around 8am. He turned onto Orpington Road and simply vanished. His coworker, Patrick Cisna, recalled that he rarely missed school. When he did not arrive that morning at Ellicot City Middle School, some of the staff and students started to worry that something was wrong.
Oliver's brother, James, telephoned him through the night, but got no answer. The next day, he was worried enough to visit Oliver's house himself. He was not sure if Oliver was sick or if something more serious was going on. He looked through the house but found no trace of him. He then went to the police and reported him missing. Three days passed with no word from Oliver. Then, on February 16, his car was found abandoned on Braeside Road, just a few blocks from his house. It was parked in the opposite direction than what he would normally take to work. One tire was flat; police checked it and determined that it did not have a leak. The stereo had been stolen from it. School papers and a bag lunch were on the front seat, but there was no evidence to indicate what had happened to him.
After Oliver's car was found, Detective Goodwin began to feel that something was wrong. He and other detectives suspected that Oliver had been kidnapped and possibly murdered. Watson became a focal point of the ensuing investigation. Only then did police discover that this was not the first time something had happened to a witness in a case against him.
On November 20, 1973, a twenty-nine-year-old man named Clinton Glenn burned to death in a vehicle that was registered to Watson. Clinton had been scheduled to testify against him in an armed robbery trial the very next day. Based on the testimony of another witness, Watson was indicted for Clinton's murder. However, this key witness suddenly died of a suspicious drug overdose, and the murder charges were dropped. Now, Oliver had vanished, but there was no evidence to implicate Watson, and he was never charged with a crime in connection with the disappearance.
The investigation into Oliver's disappearance stalled until police heard from a man named Hilton Solomon. Hilton's car had been stolen just hours before Oliver disappeared. Two weeks later on February 27, he found his car parked at the edge of Leakin Park in West Baltimore. Inside the car, he found a hat that was similar to one owned by Oliver. Hilton later took his car home after it was released by police. Several days later, he decided to clean the car. While he was cleaning, he found several receipts from a video store. Oliver's name was on them.
When Detective Goodwin examined the car, he noticed a brownish stain on the front right hand side of it. Underneath the seat, right by the track of the front passenger seat, he found a spent cartridge case. Red smudges were also found on one of the receipts. Tests revealed that the stains were human blood, type O+. This finding strongly suggested that Oliver had met with foul play, but with no record showing his blood type and no other hard evidence, the official investigation ground to a halt.
As it turned out, Oliver's disappearance had no apparent effect on the outcome of Watson's trial. He pled guilty and was sentenced to ten years in prison. He was paroled in 1989 after serving half his term. Meanwhile, Oliver's friends and family have spent year after painful year without him. Patrick Cisna says that the students he has kept in contact with still ask about Oliver and his disappearance. James says that his brother's disappearance has been a painful burden on their family. Their mother died in 1990, after spending years crying, praying, and wondering about Oliver. James hopes that someone will come forward with information to help solve the case.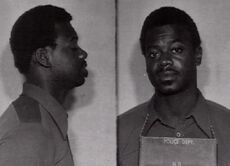 Suspects: Dennis Watson and his associates are considered prime suspects in Oliver's disappearance. Oliver vanished just three days before he was supposed to testify against Watson in court. He was the state's only witness who could say he actually purchased a stolen vehicle from Watson. Investigators learned that two other witnesses died under suspicious circumstances before they had the chance to testify against Watson.
Detective Goodwin theorizes that someone tampered with the tire on Oliver's car, causing it to go flat. He believes that two or three men, driving Hilton's car, stopped and offered him assistance. While sitting in the front passenger seat of that car, he was shot in the back of the head by someone in the backseat. His body was then dumped and/or buried in Leakin Park. This theory has not been confirmed.
Another theory is that Oliver disappeared on purpose. He reportedly had experienced several personal difficulties at the time of his disappearance: his girlfriend had broken up with him, his school was closing, and his house was damaged when several water pipes burst. One friend theorized that he may have wanted a change in his life and decided to drop out of sight and assume a new identity in another part of the country. He had apparently joked about doing this before. However, many of those close to the case do not believe this theory. It was noted that in his fifteen years as a teacher, he only missed four days; during one eight-year period, he did not miss a single day.
The day after Oliver's disappearance, James went to his house and found it undisturbed. The following day, however, he discovered that someone had broken in and stolen some of Oliver's video equipment. It is not known if this burglary had anything to do with his disappearance.
Extra Notes:
This case first aired on the January 26, 1994 episode.
It was submitted to the show by Oliver's friend, Russ Mullaly.
It was also featured on "The Trail Went Cold" podcast.

Results: Unsolved. In 1985, Oliver was legally declared dead, the victim of "presumptive homicide". His body has never been found; however, there have been several theories about its possible location. One is that it was hidden somewhere in Leakin Park, where Hilton's car was found. Another is that it was dumped into the Blue Mount Quarry in White Hall, Maryland. However, searches of both locations have turned up no trace of him.
Unfortunately, the blood found in Hilton's car was determined to be too deteriorated for DNA testing. Watson's current whereabouts are unknown; police would like to locate him and re-question him about Oliver's disappearance.
Links:
---