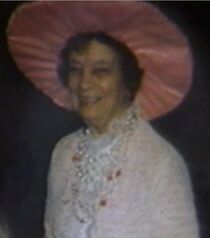 Real Name: Cuba Pauline Martz
Nicknames: Pauline
Location: Aurora, Missouri
Date: April 13, 1986

Case
[
]
Details: Every week, hundreds of calls are received by the "Unsolved Mysteries" telecenter, many with suggestions for stories. In 1990, one of the show's producers received a startling telephone call from a man in prison. From his cell, he said that before his imprisonment, he had been involved in a murder for which another man had been convicted. His call led the show into the disquieting case of Johnny Lee Wilson, a mildly retarded young man serving a life sentence for the murder of an elderly woman, Pauline Martz. What makes the case so intriguing is that Johnny had confessed to the crime, a confession his proponents say was coerced.
Aurora, Missouri, population 7,000, is a typical middle American small town, where everyone knows everyone else. And everyone in Aurora knew Johnny; he was a mildly retarded twenty-year-old with an IQ of seventy-one. According to psychologists, he had the emotional development of a fourth grader. He was raised in Aurora by his mother, Susan, and maternal grandmother, Nellie Maples. Nellie recalled that he was a quiet boy who never caused them any trouble.
Johnny was in kindergarten for two years because he was not thought to be mature enough for first grade. When he was six, a clinic determined that he was mentally retarded. He was then placed in special education classes. According to his teachers, he tried hard in school and rarely caused problems. Unfortunately, a lot of the kids in school did not treat him well. Growing up, classmates, coworkers, townspeople, and even strangers would make fun of him. Despite this, he was always happy and in a good mood. In high school, he was a manager of the football team. He also worked part-time as a janitor, cleaning up after games.
On school days, Johnny left his bicycle with Pauline because his classmates would often vandalize it. She was a close friend of Nellie; the two had known each other for decades and played cards weekly. At seventy-nine, Pauline was the last surviving member of the wealthiest family in Aurora, and owned the town's largest business. She was known for driving around town in a powder blue 1963 Corvette. At 8pm on the evening of April 13, 1986, fire and rescue squads rushed to her home at 601 W. Pleasant St. By the time they arrived, the home was engulfed in flames. When firemen were finally able to search the wreckage, they found her charred body. The official cause of death was smoke inhalation, but the fire was not an accident. She had been bound and gagged with rope and duct tape. She had also been struck in the chest and forehead with a blunt instrument. Investigators concluded the fire was deliberately set with gasoline.
There was an immediate public outcry. Pauline had been one of Aurora's most beloved citizens. Five days later, anger turned to shock. The police picked up Johnny for questioning, interrogated him for nearly four hours, and finally arrested him after he had confessed to the crime multiple times – confessions he would later recant. Johnny admits to making the initial confession, but says that he made a mistake because he did not do it. He does not know why he said he did it.
For years, Johnny's case has divided the small town of Aurora. Many believe he is innocent. Law enforcement officials disagree. When the show requested interviews with the Lawrence County Sheriff's Department and the District Attorney's office, they insisted they had put the right man behind bars and declined to participate in the broadcast. The recreations of court proceedings and Johnny's interrogation and confession were filmed word-for-word from official transcripts.
On the day of the fire, Johnny spent the early afternoon at home taping records with a friend, who was also their neighbor's son. Later, he mowed a neighbor's lawn (which is how he usually earned money). When he was finished, Susan drove him home. She and Nellie claim he could not possibly have been at Pauline's house when the fire was set. According to Nellie, they did not get home until around 5pm. As soon as they got home, Johnny's friend came back over again to tape, and he stayed until 7pm (the friend later said that he left at 6:15pm). After he left, Johnny and Susan put up nine posters in his bedroom. After that, at around 7:35pm, they left and mailed two letters. They then went to Ramey's Supermarket and got some groceries there. As they left the store at 8pm, they heard sirens from the fire trucks that were headed to Pauline's home. They drove past the home and saw it on fire. Johnny got out to look at it.
Eighteen-year-old Gary Wall was also mildly retarded. He and Johnny were both enrolled in the special education program at the local high school. According to Johnny, he and Gary said hello to each other as they watched the fire get put out. He then went back to the car and left. The next morning, Gary was questioned by police. He gave them a completely different version of his conversation with Johnny. He said that Johnny told him that Pauline was in the home and was tied up. Johnny also threatened to beat him up if he told anyone. His statement led police to focus on Johnny. He later took a total of six lie detector tests; he failed all but one. Nellie claimed that he was a "pathological liar".
The morning after Johnny's arrest, sheriff's deputies went to the Wilson home to search for evidence. They showed Nellie a warrant, and she gave them permission to search because she assumed that they would not find anything. The authorities believed that Johnny had sexually assaulted Pauline. Deputies found women's underwear in a bureau in his room. However, his family said the bureau and clothing belonged to Susan. In his confession, he admitted to stealing jewelry. The deputies also took costume jewelry from the home, which Nellie said she used for sewing. Finally, they found a nearly empty gas can, which investigators would later say was used to start the fire.
Johnny was charged with first-degree murder. Because of his diminished mental faculties, he was examined to determine if he was fit to stand trial. Dr. William Logan of the Department of Law and Psychology said that when he is asked to evaluate someone's fitness to stand trial, he tries to determine several things about the defendant: will they understand what the charges are against them; are they able to reason and make their own decisions about whether to enter a plea; are they able to decide whether they want to testify on their own behalf at a trial; and are they able to help their attorney by giving him a consistent account of what happened. In those particular range of skills, he did not think Johnny was competent to stand trial.
For example, when asked if he was read his Miranda rights when he was arrested, Johnny said yes. When asked what they were, he said, "They're the difference between right and wrong." He was ultimately examined by two psychiatrists and a psychologist. Two of the three judged that he was incapable of understanding the court proceedings. However, the third, a court-appointed psychiatrist, determined that he was fit to stand trial.
Johnny told his court-appointed attorneys he was innocent. However, based upon his confession, the testimony of Gary, and other evidence, his attorneys advised him to plead guilty to avoid the death penalty. By pleading guilty, he lost his right to a trial by jury. Because he had given a confession, his attorneys told him that it would be very likely that he would get convicted if it went to trail. They also told him that the judge was very likely to give him the death penalty based on prior cases that had gone before the judge. So, he understood that if he went to trial and was found guilty, he would die almost immediately afterwards.
At Johnny's hearing on April 30, 1987, the judge asked him what he was there for, and he said "to plead guilty". When the judge asked him why he was pleading guilty, he said "I don't know". According to noted Missouri attorney Dee Wampler, the "guilty plea" should have been stopped shortly after it started. The judge asked Johnny if he knew what he was doing, and he said, "No, I don't understand why I'm here. I don't understand what's going on." The judge then said, "Do you want to plead guilty to this charge?" and Johnny said, "No, I don't want to plead guilty to it." According to Wampler, at that point, the judge should have not accepted the guilty plea, ordered a trial, and adjourned the court.
The judge did not do that; instead, he continued to cross-examine Johnny, and finally accepted the guilty plea. He then sentenced him to life in prison. Johnny was immediately remanded to the Missouri State Penitentiary. Ten months later, at a prison in Kansas, another man confessed that he knew who killed Pauline, and it was not Johnny.
On February 11, 1988, thirty-one-year-old convicted felon Chris Brownfield confessed to participating in Pauline's murder. He was, and still is, serving a life sentence in Kansas for accessory to murder. That crime occurred two weeks after Pauline's murder and involved an elderly couple that were robbed and shot. When he learned that Johnny had apparently been coerced into confessing to Pauline's murder, he felt sorry for him. When he learned that Johnny had been raised by his mother and grandmother, that affected him because he had also been raised by his grandmother. He figured that it would be easy to tell police that they had the wrong man and that Johnny would quickly be released as a result.
According to Brownfield, he and an accomplice, Bruce Moore, had been tipped off that Pauline kept a great deal of money in her home. They broke into it by kicking in a side door. According to him, they ransacked the home, but were unable to find any large quantities of money. Pauline was bound and gagged. He and Moore decided to burn down the house so that no evidence would be left at the scene. He says that he was outside looking in her car when Moore started the fire. Brownfield claims that he did not want to kill Pauline, and actually tried to go back inside to save her, but it was too late. The men then fled the scene.
When the news of Brownfield's confession was made public, the town of Aurora was thrown into turmoil. One group of citizens banded together and erected a billboard which said: "Aurora Home of Johnny Lee Wilson The Boy In Prison Without A Trial!" Shortly thereafter, it was firebombed by an unknown party. The Sheriff believed Brownfield's confession was part of an elaborate escape plan and discounted it. He also claimed that Brownfield got several details about the crime wrong in his confession, including Pauline's description (he was unable to identify her in a photo lineup), her clothing, and certain things in her house. Also, police had been tipped off about him early on in the investigation, but ruled him out then as well. The Sheriff maintained that Johnny was the killer; he pointed to Johnny's multiple confessions, his knowledge about Pauline's clothing and the way she was tied up, and the fact that he matched the description of a man seen quickly bicycling away from Pauline's house as the fire broke out.
Wampler notes that Brownfield is a cold-blooded murderer. He has tied up, robbed, and killed senior citizens before using the exact M.O. and in the same manner that Pauline was killed. Motel receipts and phone bills also suggested that he and Moore were in the area when the murder took place. He also created an accurate sketch of her home. A witness identified Brownfield as a man she had seen near Pauline's home shortly before the fire; she was also certain that the man was not Johnny. She also identified his car as one that was parked outside of her home. Wampler feels the evidence points to Brownfield's involvement.
Wampler was hired to represent Johnny and reopen the case. He became convinced that Johnny's confession had been coerced. Johnny was at a movie theater on the night he confessed; according to Wampler, detectives tricked him into going with them to the police headquarters. He had lost a billfold several days earlier, and they came and asked him to go to the police station. He thought that he was going because they had found his billfold.
Susan and Nellie were not told that Johnny was going to be questioned that evening. The police interrogation began at 8:30pm and was concluded just after midnight. Early in the interrogation, sheriff's deputies told him that they believed he was involved. They also said that there was a witness that had seen him at the home before the fire started. He denied being involved or being there before the fire started. They then told him that a witness said that he confessed to the murder. Again, he maintained his innocence.
The deputies began to yell at Johnny, telling him that they knew he did it and that he was going to tell them that he did it. They also said that if he confessed, they could wrap everything up and go home. According to Dr. Logan, the language used in the interrogation was very aggressive. He said that a normal person would have ended the interview or asked for their attorney. But since Johnny was a young man with an intellectual disability and no prior experience with the criminal justice system, he did not know that he could leave. He also did not know that he had the permission to end the interrogation.
The deputies told Johnny that he knew too much about the crime to not be involved. When one of them grabbed his head and forced it back, he finally said that he did it. As the interrogation continued, the deputies pressed him for details. However, it appeared that they were asking him "leading questions" and possibly feeding him information to use for his confession. Dr. Logan believes that Johnny was lying to them to "get out of trouble"; the trouble, in this scenario, is the angry men vigorously yelling at him. During the interrogation, they told him that if he told them what they wanted to know, they could all go home. With his disability, he assumed that they were telling the truth and that he would be able to go home. But he did not go home. At the end of his confession, they handcuffed him and locked him up at a jail in Mt. Vernon. He then realized that they had lied and he would not be going home.
Former sheriff's deputy Dustin Toler began studying the evidence on his own. He came to Johnny's defense. As he reviewed the reports, he observed that what was being said about Johnny by the sheriff's department and other investigative agencies, and what was substantiated by evidence, were not the same thing. He discovered that the costume jewelry taken by investigators from the Wilson home belonged to Nellie. The underwear found belonged to Susan. There was another gas can found at the crime scene that was never entered into evidence. The more he observed, the less evidence he could find against Johnny. He found nothing that could tie Johnny to the case.
One surprising piece of evidence, which was discovered at the crime scene, was a battery operated stun gun. In his confession, Brownfield mentioned losing a stun gun during the robbery. He claimed that it was the reason they set the fire. The weapon which he described was identical to the one found at the scene. It had never been publicized that a stun gun had been used in the crime. Brownfield, in his confession, was the first one who ever mentioned the stun gun. He described it and drew a picture of it that was identical to the one found at the scene. Johnny did not even know what a stun gun was. When asked about it, he thought a stun gun was an electric razor.
On May 8, 1989, Wampler presented a motion in the circuit court requesting that Johnny be given a jury trial. The motion was denied. The judge ruled that he was competent when he pled guilty, and that Brownfield was not a credible witness. Brownfield had refused to testify in person at the hearing, saying that he would only do so if he got immunity from prosecution in the case. Wampler can not understand why the state of Missouri will not give Johnny a trial.
Today, Johnny is still serving his life sentence. He has been placed in protective custody, as prison officials believe he would not be able to protect himself in the general prison population. He will not be eligible for parole until he is seventy-years-old. Wampler believes that Johnny is one of the few people in prison that is innocent. He believes that if Johnny had a trial, he would be acquitted.
In September 1990, an appeal was heard before the Missouri appellate court. Johnny's appeal for a trial was denied once again.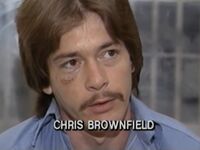 Suspects: Johnny Lee Wilson confessed to the crime and pleaded guilty to her murder, but no physical evidence connected him to the crime. He maintains his innocence and claims that his confession was coerced.
In 1988, convicted criminal Chris Brownfield confessed to the crime; he is considered a suspect by Johnny's supporters. He is serving a life sentence for "aiding and abetting" a murder in Pittsburg, Kansas that occurred two weeks after Pauline's murder.
Extra Notes: This case first aired on the November 28, 1990 episode.
Results: Unresolved. As the years passed, the case against Johnny continued to fall apart. One of the witnesses, Gary Wall, recanted his testimony. He claimed that the police forced him to say that Johnny confessed to him. In September 1995, Missouri Governor Mel Carnahan reviewed the case and granted Johnny a pardon, exonerating him of all charges. He concluded that the police had fed Johnny information about Pauline's murder, and that his confession was false. Johnny was released after serving nearly nine years in prison and was finally reunited with his mother and grandmother.
Although Chris Brownfield confessed to Pauline's murder, he was never charged in this case, nor was his alleged accomplice, Bruce Moore. Officially, her murder remains unsolved and the case is now considered "inactive".
Links:
---