Real Name: Permon Eugene Gilbert
Nicknames: Perm, Gene
Location: Hamersville, Ohio
Date: May 23, 1982

Case
[
]
Details: On May 23, 1982, in the small town of Hamersville, Ohio, a fifteen-year-old boy riding his parents' lawn mower back home from a mowing job made a terrible discovery: a man's nude body lying in a ditch along Swope Road. He had been beaten and shot. That night, the man was identified as forty-six-year-old Permon Gilbert, an appliance repairman who lived just seven miles from the place where his body was found. The most puzzling thing about his murder is that he appeared, to those who knew him, to have led a normal and non-controversial life. Yet some believe that just beneath a comforting small town façade, dark forces swirled. As the citizens of Clermont County, Ohio, discussed his murder, phrases like organized crime, drug trafficking, and jealous husband began to surface.
Permon was a beloved husband and father of four. He and his family belonged to the Church of Christ and participated in the civic life of the rural Ohio county where they had lived their whole lives. Permon remained close to his siblings, especially his youngest brother Vernon who was always in and out of trouble with the law. Permon's hobby was flying, but he was employed as an appliance repairman. He was assigned by a nationally known company as their troubleshooter. He worked for the large firm during the week, but on Saturdays he made independent service calls, answering only to himself.
At around 8:30am on Saturday, May 22, 1982, Permon left for work. He told his wife, Joann, that he did not want to go; however, he did not say why. His service appointments that morning took him to Mount Orab, Ohio. They also took him further south to Georgetown and Aberdeen, Ohio. He ended up at the southernmost tip of Ohio. When his calls were completed, he crossed the Simon Kenton bridge into Maysville, Kentucky. He then stopped into a large market and variety store. Checkout counter employee Ann Breeze recalled that he was always very nice to her. That day, he jokingly asked her to have lunch with him and she said no.
After Permon left the store, he walked into the flower shop next door. He asked employee Donna Phipps if another employee was working there that day. She told him that that employee did not come in until 4pm that day. She asked if she could help him anyway, but he said no because he wanted to order flowers and the other employee knew what he wanted. He said that he would come back later. Donna did not notice anything unusual about him or his demeanor. No one can account for his movements after he left the flower shop. He told Joann that he would be back home around 3pm, but he did not arrive.
By midnight, Permon still had not come home. Joann was concerned for his safety, but she did not want to take their small child with her while she went searching. At about 3am, she called one of their friends and asked if they had seen Permon. However, they had not. She then called the police and reported him missing. They were unable to turn up any leads until late the next afternoon when his body was found. He was completely nude. This fact bothered Joann; she did not understand why that was done to him. There was some speculation that he was left naked to humiliate him and his family. However, she speculated that it may have been done so that it would take longer to identify him.
Because no cloth fibers were found in the two bullet wounds, Clermont County police believed that Permon had been naked above the waist at the time he was shot. A .38-caliber weapon was believed to have been used. His billfold, carrying the symbol of the Masons, was missing, along with his clothes (including boots and Cowboy hat). So was the Masonic belt buckle he always wore. Although his clothes were never found, his van was located the next day. It was found on Ebeneezer Road in Adams County, twenty-two miles from the spot where his body had been discovered. His watch was still hanging on the gearshift lever. His toolbox was still in it, along with parts and other supplies. Police inspected the van and found fingerprints and hair samples. They have been unable to match the prints or hairs to anyone.
In the investigation that followed Permon's death, three theories evolved. The first involved drug-running. He was a licensed pilot and owned a small plane which he flew out of a makeshift landing strip on his farm. He told Joann that he had been approached to fly drugs. He was told that he would fly his plane to a certain airport, go in and have a cup of coffee, come back out, and there would be money laying on or under the seat. However, he refused to be involved with it because it was illegal. He even threatened to call the authorities about it if they kept bothering him. His daughter Gina believes that he knew too much about people who were involved with drugs, and that he was killed because he would not go along with their plan.
The second theory revolves around Permon's youngest brother, Vernon. Vernon was twelve years younger than him and they were devoted to one another. In February 1982, when Vernon was called to testify in an organized crime case, Permon stood by him. The actual hearings were closed to the public and Permon had to kill time while Vernon was testifying. He began to suspect that he was being followed. He later told acquaintances that on that day, he felt that a man was following him around the federal court building. It was speculated that he had become a target of organized crime. Joann wondered if Vernon was the real target and that Permon was killed in order to lure him back to the funeral. However, he did not actually come to it.
The third theory is that Permon may have been involved in a crime of passion. Police noted that his business placed him into many households alone with a family member. Joann believed that other women found him attractive. Restaurant owner Polly Hessler remembered that he was a nice-looking man. After the murder, someone from his hometown came to her restaurant and theorized that a jealous boyfriend or husband had killed him. Joann, however, did not believe the theory because a crime of passion is normally very "swift" and quick. Meanwhile, Permon had been beaten repeatedly. She felt that someone was trying to get information out of him.
Police hope to hear from someone who can trace Permon's whereabouts after he left the flower shop. His family believes that there are people in the community that know what happened to him but are too afraid for their own lives to come forward. A $20,000 reward is being offered in the case.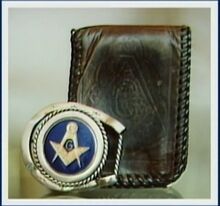 Suspects: Police have identified several possible scenarios that could have led to Permon's murder. The first scenario is that Permon was murdered by drug distributors after he refused to use his plane to fly drugs to different dealers. The second scenario is that he was killed for knowing too much about Vernon's organized crime case. The third scenario is that Permon may have been having an affair with a woman he worked for and was killed by her jealous boyfriend or husband. Another scenario (not mentioned in the broadcast) is that Permon was killed in a robbery gone wrong, since his wallet was missing.
Interestingly, after the murder, police broadcast a description of Permon's van, saying that four possibly armed men might be in it. It is not known who the men might have been or if the information was accurate.
Extra Notes: This case first aired on the February 22, 1989 episode.
Results: Unsolved. In 2011, investigators re-opened the case, hoping to use new forensic technology on evidence. Sadly, Joann died on April 26, 2012, at the age of seventy-five, without learning any new information about Permon's death. Their son, who was also named Permon, died on December 28, 2000, at the age of forty-five. Police and Permon's other children are still searching for answers.
Links:
---