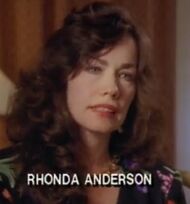 Real Names: Rhonda Anderson and Roxanne Bowlin
Case: Psychic Dreams
Location: Knoxville, Tennessee
Date: 1980, April 1991
Details: Rhonda Anderson moved to Knoxville, Tennessee in 1980 and began dating Joe Anderson, whom she'd later marry. She told him that she had psychic dreams, but he did not believe her. Six months after they met, she had a dream that Joe encountered a bear while camping in the woods. At 3 am, she awoke from the dream. A few hours after the dream, she received a call from him, in which he said that there was a bear at his campsite at around 4 am. Fortunately, he was able to get the bear away from the campsite.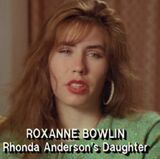 Interestingly, the psychic dreams appeared to run in the family. In April 1991, Rhonda's daughter, Roxanne, had a dream that Joe had driven off the side of the road. Rhonda also had a similar dream. The two warned him to be careful. Two weeks later, he was heading to the mountains for another weekend of camping. Momentarily, he took his eyes off the road and lost control of the vehicle. The car landed in a ditch, but Joe was not injured.
Atlanta psychologist David Riebak and his wife have studied this case of psychic dreams along with several others. They believe that psychic dreams are, indeed, hereditary.
Extra Notes: This case first aired on the October 21, 1992 episode, about psychic dreams along with Glenn Loney and Catherine Webb.
Results: Unsolved
Links: None
---
Community content is available under
CC-BY-SA
unless otherwise noted.