Cobra Kai Season 4 - The Loop
Play Sound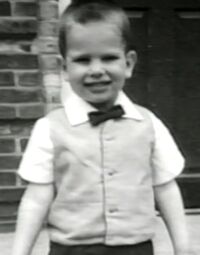 Real Name: Rodger Lindsley
Case: Lost Foster Son
Location: Queens, New York
Date: 1967
Case
[
]
Details: Jean Warren is searching for her long lost foster son, Rodger Lindsley, whom she, her husband, Don, and their three daughters took care of for three years in Queens, New York. Jean had been a foster child herself, so she and her family felt that they should do the same for a child in need. They took Rodger in on May 7, 1964; although he was shy at first and was a slow learner, he quickly adapted and began to love them. He was especially close to their youngest daughter, Donna, who was one year older than him. She often helped him and taught him new things like tying his shoes. Jean felt that within a year, he had developed very well and had grown to be a part of their family.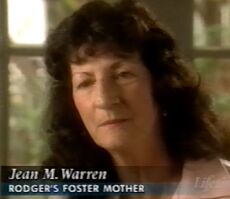 Rodger lived happily with the Warrens for three years. In 1967, however, they had to move to Ohio because of Don's job. They learned that they could not adopt him because he still had other relatives in the area. They also learned that they could not take him out of the state because he was a foster child. Despite the fact that he had relatives in the area, they were told that he would have to go to another foster family. Jean was especially shocked when the social worker told her that they did not speak English. However, at this point, the Warrens could do nothing and were forced to give him away.
That day, the social worker left with Rodger; when she put him in the car, he stuck his hand out the window and cried, asking for Jean to take him back. Unfortunately, the Warrens could do nothing but watch as he was taken away. They never saw him again; they are now searching for him.
Extra Notes: This case first aired on the February 16, 1996 episode.

Results: Solved. Rodger was watching the broadcast and called the telecenter; he was thrilled to hear that Jean was looking for him. Surprisingly, just a few minutes later, the telecenter received a call from James Lindsley, Rodger's biological brother. They had been separated as infants and had not seen each other in almost thirty years.
On March 8, 1996, Rodger was reunited with the Warrens at their home in Ohio. Soon after, James arrived and they were reunited. They were also later reunited with their other brother, Phillip, their father, Phillip Sr., and the rest of their family.
Sadly, Jean passed away in May 2018.
Links:
---