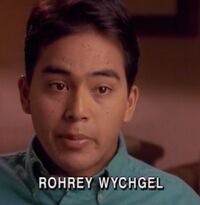 Real Name: Rohrey Jean Wychgel
Case: Attempted Murder
Location: Orange, California
Date: January 5, 1991

Details: Twenty-five-year-old Rohrey Wychgel was a graduate of technical training school planning to open his own auto repair shop. He was also planning to propose to his girlfriend. At around 9:30pm on the night of January 5, 1991, he returned home from spending the day with her. He planned to stop there only briefly to pick up some speakers for her sister. He left his car, a 1984 Saab Turbo, running in the driveway.
While in the garage looking for the speakers, Rohrey heard his car revving. He went outside and found an unidentified man inside trying to steal it. He yelled at him, who was speaking Spanish. When the man exited the car, Rohrey saw that he had a gun. He then shot him in the leg and neck and fled the scene.
Rohrey's neighbors rushed outside to help him. One witnessed the suspect and his accomplice fleeing the scene in a car. Two others had emergency medical training and cared for him until paramedics arrived. Fortunately, he survived; however, he was left paralyzed from the waist down. He also has limited use of his arms. The police would like any information they can have on the suspect.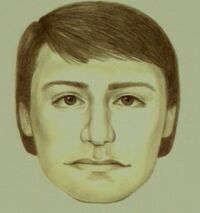 Suspects: The suspect is described as a Caucasian or Hispanic male with dark hair parted on the right. He was in his early twenties at the time of the shooting. Today, he would be in his mid-forties. He was between 5'8" and 5'10", weighing around 165 pounds. The shooter's accomplice was driving a late 70s or early 80s dark Chevrolet Monte Carlo with chrome wheels and a vinyl roof.
Extra Notes: This case first aired on the October 27, 1993 episode. However, due to the Laguna Firestorm, it was pre-empted in several cities in southern California. It was reaired on December 29, 1993.
Results: Unsolved. In January 1994, the statute of limitations expired in this case. However, one source stated that there may be no statute of limitations in it, depending on the charges filed against the suspect. However, he has never been identified or located.
Sadly, Rohrey passed away on November 12, 2019 at the age of fifty-four.
Links:
---
Community content is available under
CC-BY-SA
unless otherwise noted.