We're Getting Mutants in the MCU - The Loop
Play Sound
Real Name: Ronald Jeffrey Bax
Aliases: Spencer Clark, Spencer Jones
Wanted For: Murder
Missing Since: March 1, 1992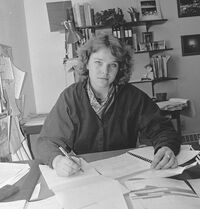 Case
[
]
Details: Thirty-year-old Ronald Bax was a sculptor, taxidermist, outdoorsman and gun expert who lived in his hometown of Carcross, located in the Canadian Yukon Territory. He had a long history of marital discord and spousal abuse allegations. On March 1, 1992, his wife Lynn sought refuge in a shelter for battered women. Her only visitor that night was her twenty-nine-year-old best friend, Krystal Nicole Senyk. The two had met at Brock University in 1985. Ronald reportedly hated their close friendship. He had previously threatened Krystal, blaming her for the couple's marriage problems.
When Krystal returned to her house at around 11PM that night, she was shot and killed in her own doorway. The bullet had been fired at close range with a high-caliber rifle. She was found dead at 11AM the next morning. Bax became the prime suspect in the murder. That day, he fled Carcross and has not been seen since.
An intense search for Bax turned up nothing. He is still wanted for Krystal's murder. He has relatives in Michigan and could be hiding out somewhere in the United States. At the time of his disappearance, he was 5'7", 150 pounds, had blonde hair, blue eyes, and a tattoo of a winged horse on his upper right arm. His birth date is November 25, 1961 and he would now be in his sixties.
Extra Notes:
This case first aired as a Special Bulletin on the December 1, 1995 episode, along with Jessyca Mullenberg.
Originally, the case was going to be featured as a full segment with interviews and re-enactments. However, complications arose while trying to obtain consent from all of the parties involved. As a result, the case was featured as a Special Bulletin instead.
Results: Wanted. Police received over 130 tips as a result of the broadcast. Unfortunately, none of them led to Bax. Police now suspect that he had help in fleeing the area. However, no accomplices were ever identified. In 2009, the RCMP had composite sketches made to show how he would look in his fifties. Krystal's mother was recently interviewed about the case; she still hopes that Bax can be found.
Investigators have stated that they suspect that Bax went into the "bush" and committed suicide shortly after the murder. He had reportedly threatened suicide in the past and was despondent around the time of the murder. However, this theory has not been confirmed and he remains a wanted fugitive.
Links:
---