Cobra Kai Season 4 - The Loop
Play Sound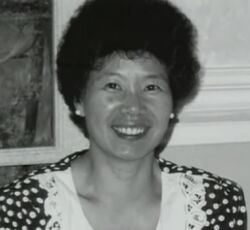 Real Name: Rosemary Chow Hom
Nicknames: No known nicknames
Location: Los Angeles, California
Date: November 5, 1994
Case
[
]
Details: Forty-two-year-old Rosemary Hom was the co-owner of a Los Angeles bakery and mother of four children. At around 9AM on November 5, 1994, she arrived at work; she waved to one of her employees before entering a parking garage across the street. Shortly after she entered the garage, an unidentified Asian man got out of a nearby parked car and followed her in. A half hour later, her van exited the garage; however, the man was driving instead of her.
Eleven hours later, Rosemary's van was found in a nearby area with her body on the back seat. She had been stabbed to death. Psychic Noreen Renier was asked by police to investigate the case. Unsolved Mysteries brought her to Los Angeles to meet with investigators. They met in a warehouse, which contained Rosemary's van and watch. First, Noreen accurately described the victim, despite knowing nothing about the case. She then described the attack itself, focusing on a stab wound to "her" neck. She then described the killer. However, despite Noreen's clues, the murder remains unsolved.
Suspects: The unknown Asian man was described by the eyewitness and Noreen as mid-to-late twenties and about 150 pounds. She also described specific tattoos on the man, which matched those belonging to a local gang. He has never been identified. Noreen claimed that the man was jealous of Rosemary; this is unconfirmed.
Extra Notes: This case first aired on the April 28, 1995 episode.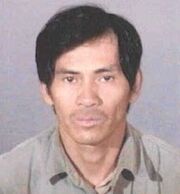 Results: Solved. In January of 2004, Rosemary's case was reopened by investigators. Through a series of interviews, they learned of an ex-employee who had been fired from the bakery due to a series of thefts. Investigators discovered that the employee had an extensive criminal history which led to his DNA being submitted into CODIS, the national DNA database. They also discovered that blood found at the crime scene belonged to someone other than the victim. DNA was extracted from the blood sample; the profile was then uploaded into CODIS.
The DNA from the crime scene was matched to forty-three-year-old Thanh Chi Phung, the former employee who had stolen from the bakery. On July 1, 2004, Phung was arrested at his residence in La Puente. During an interview with police, he confessed to Rosemary's murder. He claimed that he confronted her with a knife in the parking garage, demanding his job back. When she refused, he killed her and dumped her body and the van. In July of 2006, he pleaded guilty to first-degree murder and was sentenced to sixteen years to life in prison.
Links:
---