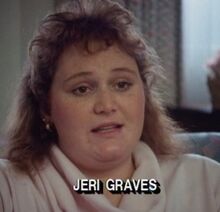 Real Name: Unknown
Case: Lost Parents
Location: Ventura, California
Date: November 1963
Details: Jeri Graves of Eagle, Idaho, is searching for her biological parents, hoping that their medical history can help her to identify a mysterious illness her son, J.J., is suffering from. Jeri and her husband John married in 1989. On May 27, 1990, their son J.J. was born. After they took their son home, they noticed that he began convulsing. They took him to several specialists, but no one could determine the cause of his problems. Sometimes, he would have up to fifty seizures per day, and as a result, he would not eat or drink. When he was eight months old, his muscular development stalled at the level of a newborn's. Despite several tests, doctors could not diagnose his illnesses.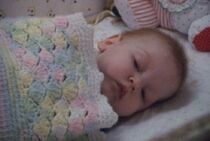 John and Jeri Graves began to suspect that his illness may be genetic. As a result, Jeri decided that she should search for her birth parents. She hopes that by learning her medical history, doctors could figure out what is happening with J.J.
Jeri was born Kelly Marie MacMillan on November 7, 1963, in Ventura, California, and was adopted shortly afterward. Her parents were not married. Her mother planned to become a nurse and her father was of Irish descent. Her adoption records are legally sealed, so she knows little else about her biological parents. Their medical history may help her to better treat her son.
Extra Notes: This segment was featured as part of the April 24, 1991 episode.
Results: Solved. As a result of the broadcast, Jeri's biological parents were found. However, while her son's condition improved, they were never able to identify the disorder he had. Sadly, J.J. Graves died shortly before his tenth birthday on April 30, 2000.
Links:
---
Community content is available under
CC-BY-SA
unless otherwise noted.