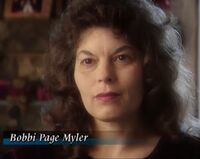 Real Name: Unrevealed
Case: Lost Son
Location: Idaho Falls, Idaho
Date: May 1966
Details: In Summer 1965, fifteen-year-old Bobbi Page of Idaho Falls, Idaho, fell in love with a young man. A few weeks later, she discovered that she was pregnant. She planned to marry the father, but a rumor went around that her boyfriend wasn't the father. He became enraged and broke off the engagement. Then, nine months later and one day before Mother's Day in 1966, Bobbi gave birth to a healthy baby boy. Earlier, Bobbi had made the decision to give her son up for adoption, in order to let him have a better life. Bobbi only got to see her child once before he was taken away to be given up for adoption.
Bobbi later married and had three more children, but she has never forgotten about the son that she gave up so many years earlier. In 1984, when her son turned eighteen, Bobbi went to the adoption agency that handled the case, but she was not allowed to look at the records to find out where her son was. She wrote a letter to put in his adoption files, in hopes of him writing back, but he never did.
Then, in 1993, a tragic turn of events caused Bobbi's search to become more desperate after she learned that she had chronic active autoimmune hepatitis, a rare genetic disorder. Bobbi learned that her antibodies were destroying her liver and that she had only ten years at most to live. Although there is no cure for the disorder, Bobbi hopes to find her son in order for him to be treated so it may prevent further damage and possibly save his life. Now, Bobbi's search has intensified with the help of her three children.
Extra Notes: The case was featured as a part of the April 18, 1997 episode.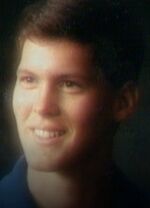 Results: Solved. On Friday, April 18, 1997, the night of the broadcast, Bobbi's son's adoptive mother was watching the segment, called the telecenter, and talked to Bobbi. Also, Bobbi's son's wife Tammy was watching the segment and called her husband at work. Bobbi's son, thirty-year-old David Bills of Bountiful, Utah, called the telecenter and mother and son spoke for the first time. David told his mother that he was ill since 1992, and that it might be the same genetic disease that Bobbi has. Despite this, the two were very happy to hear from one another, and were delighted to learn that they lived just three hours away from each other. David and his family have since been reunited with Bobbi and her family, which includes David's half-siblings.
Links:
---
Community content is available under
CC-BY-SA
unless otherwise noted.