Cobra Kai Season 4 - The Loop
Play Sound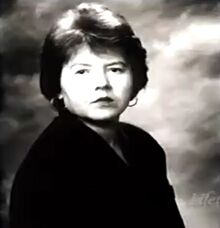 Real Name: Tracy Jane Islam
Nicknames: No known nicknames
Location: Plymouth, Michigan
Date: December 20, 1999

Case
[
]
Details: Thirty-seven-year-old Tracy Islam was married to Dr. Azizul Islam. In December of 1999, the couple's marriage was disintegrating. However, during a trip alone to Europe, she found a new sense of self-assurance. On December 20, Azizul told their children that she had gone back to England. On December 22, a set of severed legs and arms were found in a Dearborn restaurant dumpster. A week later, a bag of trash was found in a field with the torso from a heavyset woman.
Police suspected that the remains belonged to Tracy, who had been reported missing by her sister. They believed that she had been murdered by Azizul. However, since they could not determine that she was even dead, the police had no evidence a crime had ever taken place. Unable to obtain a search warrant, detectives sought out Azizul. To their surprise, he confidently invited them into his house. While there, he took them into the basement. They noticed that the basement floor had been painted in an erratic and haphazard fashion. He claimed that he was preparing to sell the house.
Detectives were certain that Tracy had been murdered and dismembered in the house. They believed that the painted floor was an attempt to cover up the crime. Though they suspected Tracy's blood was beneath the paint, they still had no search warrant to pursue it. Somehow, without one, they had to determine that the basement was the crime scene. Confidently, Azizul gave detectives permission to allow cadaver dog Eagle into his home. If he could detect any trace of the body's remains, the police could then obtain their search warrant. In every state, cadaver dogs are legally recognized as reliable experts.
As they entered the basement, his owner Sandra Anderson detected a strong odor of bleach. She was uncertain as to how Eagle would react to it. After walking around the basement for a few minutes, he laid down next to a paint tray and began barking. As Eagle barked, Azizul appeared quite nervous. Eagle continued to indicate in several other parts of the basement, including on the floor, a rug, and a wall. According to Sandra, Eagle was declaring that there was a large amount of blood in the basement.
Thanks to Eagle, a search warrant was issued. When police pried up the concrete floor, they discovered traces of Tracy's blood. Amazingly, Eagle had been able to distinguish its scent despite the masking layer of bleach and paint. DNA testing later determined that the torso, arms, and legs belonged to Tracy. Paint chips found in the basement were also found to match paint chips on her body.
Suspects: Dr. Azizul Islam
Extra Notes: The case was featured as a part of the July 11, 2001 episode. It was solved prior to the broadcast; it was featured to highlight Eagle's abilities.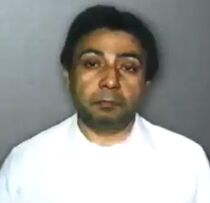 Results: Solved. Following the discovery of the evidence in the Islam home, Azizul Islam was arrested and charged with her murder. Police believe that he killed her after he overheard a conversation between her and her new boyfriend. He was convicted of first-degree murder, thanks in part to Eagle the dog.
Shockingly, it was later discovered that Sandra had been planting evidence that Eagle later "found" at crime scenes. Dr. Islam appealed his conviction, claiming that evidence planted by Sandra influenced the jury's verdict. Indeed, a hacksaw with blood on it was found in the Islam basement; the blood belonged to Sandra. However, other blood and physical evidence found in the basement was found to match Tracy. Furthermore, the jury never heard about blood being found on the hacksaw in the first place. Other physical and circumstantial evidence linked Dr. Islam to his wife's murder and his conviction was upheld.
Links:

---