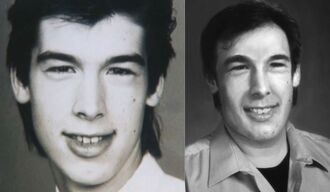 Real Name: Tyrom Walter Theis
Aliases: Tyrom Crozier
Wanted For: Murder
Missing Since: February 10, 1994

Details: Tyrom Walter Theis was a station manager for Leather's Oil Company in Gresham, Oregon. In August of 1993, he left his job after being suspected of stealing $50 from the company. A few months later on January 17, 1994, Theis returned to the station where he had previously worked. He was accompanied by Lori Stephens and his cousin Larry Scherf. They stole $9,000 from the safe and cash register. Theis then shot and killed the three female employees that were working at the time. The victims were: Mary Beth Wheeler, twenty-five, her mother-in-law Rosealie Fey-Girtz, fifty-one, and Virginia Kay Endecott, forty-seven.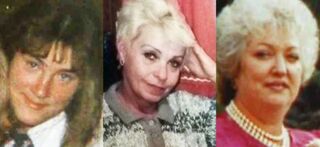 Scherf and Stephens were soon arrested; both confessed to the crime. However, Theis remains at large and has not been seen since February 10, 1994. Theis is 6'4", 180 pounds, has brown hair, and brown eyes. He has a tattoo of a panther on his abdomen. He should be considered armed and dangerous.
Extra Notes: The case was featured as a part of a "Fugitive Hotline" segment on January 13, 1995. The case was also profiled on America's Most Wanted. Also featured was Shannon Smith.
Some sources spell his last name as "Thies".
Results: Wanted. Theis's accomplices spent ten years in prison before being released. Theis would now be forty-five-years-old. Interestingly, there has been some speculation that Theis was killed shortly after his disappearance, possibly by one of his accomplices. However, this has not been confirmed.
Links:
---