Welcome to the Unsolved Mysteries Wiki
Recent changes / Searching / Editing / Help / Admins
1,890 articles and growing
Unsolved Mysteries is a 1988-2005 TV series that asked the public for help in unsolved crimes, catching lost fugitives, and finding lost people. Originating on NBC as a series of seven specials, it became an instant hit. It was first hosted by Perry Mason star Raymond Burr, then two more by Streets of San Francisco star Karl Malden, and the final four by The Untouchables star Robert Stack. Stack's voice narration, combined with the scary music, formulated it to a great success when it aired as a regular series on NBC in 1988. During its 15-year run, the cases consisted ghost stories, mysterious legends, and lost treasures. It possibly paved the way for other crime reality shows as America's Most Wanted and Forensic Files, even sharing a few cases in common with those shows.

After its cancellation on NBC in 1997, Unsolved Mysteries ran for one season on CBS. It then ran on Lifetime from 2000-2002. In 2008, a new version hosted by Dennis Farina had a limited run on Spike TV before moving back to Lifetime in 2010. The series was then revived on Netflix in 2020 with a new format, but continuing to focus on mysterious world phenomena.
Unsolved Mysteries - Volume 2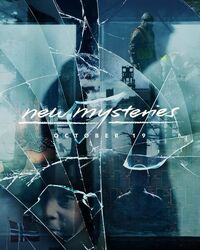 Unsolved Mysteries is back for Volume 2 of its Netflix run.
The series has been immensely popular on Netflix, and has seen huge numbers of viewers speculating about unsolved mysteries from the past and present. Volume 1 asked us: Did Rey Rivera commit suicide? Is the Berkshire UFO real? Did Xavier Dupont de Ligonnès murder his family? Those mysteries still remain.
Volume 2 uncovers more mysteries... How did Jack Wheeler die? Where is Lester Eubanks? What happened to JoAnn Romain? Lots of questions, will we ever find answers?
Volume 2 premiered on October 19, 2020. Are you ready? Read more...

To just browse the site for cases, you can click on Episodes for a list of cases by episode. This episode list should have the majority cases with corresponding links. You can also click Case Files for cases by category: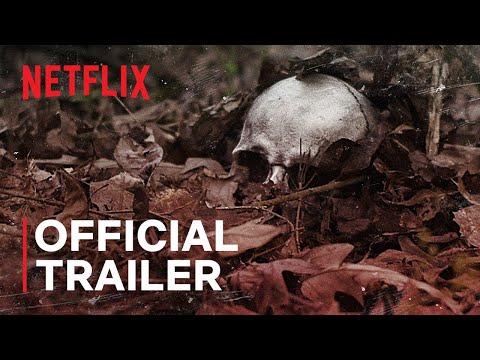 Here's a Page of things I'd like help with.

Cases are cross-linked by location, year, solved/unsolved status and running themes in the show; just click on any of those category links at the bottom of the bios. Some of the cases here have only partial info, depending on Internet resouces to expand and update them, but then that's what joining Wikia is all about: sharing and reading knowledge. However, if watching people edit and skewer your work bothers you, then maybe sharing is not the thing for you. Please get a grasp of how the cases have been put together so far by reading the Instructions page as well as making yourself aware of the Site Policies on the same page. You can also contact me on my Talk Page for comments and suggestions if you're familiar with how Wiki pages work. This site is created and built through the hard work of Unsolved Mysteries fans and individuals connected to the cases described herein. No plagiarism, abusive language or vandalism allowed here.
Unsolved Mysteries Wiki is a collaborative website about the television series Unsolved Mysteries. The case descriptions here are based on available episode descriptions, information from the show's message board, research efforts from the Internet, and other resources. With your help, we should be able to cover all the most popular as well as obscure and forgotten cases with updated material and final results. The wiki format allows anyone to create or edit any article, so we can all work together to create the site and update and expand on cases to create an ultimate resource site. Check out the FAQ to help you get started! Please no copying and pasting of information from other sites, especially from the show's official website; if you add anything, make sure it is your own work!