To just browse the site for cases, you can click on Episodes for a list of cases by episode. This episode list should have the majority cases with corresponding links. You can also click Case Files for cases by category: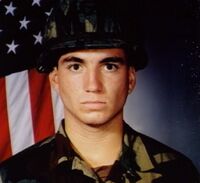 SPC Chad Langford was a military police officer at the Redstone Arsenal near Huntsville, Alabama who was found dead outside of his police unit on March 12, 1992. At around 7:40pm, Langford radioed to his dispatch that he was stopping to assist a motorist and moments later called for back up. When back up arrived the officer found Langford's MP armband, portable radio and military id card arranged in the middle of the road. The arraigned items had finger prints on them not belonging to Lanford. About a quarter mile down the road the officer found Langford laying outside of his patrol car. He had the lanyard from his handgun wrapped around his ankles, handcuffs on his left wrist, the name "Robert" written on his hand, the units radar cable wrapped around his neck and his .45 caliber firearm was found under his left shoulder. He had a gun shot wound to the head and was barely breathing when he was found. Read More...
Unsolved Mysteries Wiki is a collaborative website about the television series Unsolved Mysteries. Since host Robert Stack's passing in 2003 and the show's cancellation, fans who followed it have been clamoring for results and closure on several cases. The case descriptions here are based on available episode descriptions, information from the show's message board, research efforts from the Internet, and other resources. Several of the lesser known cases are limited on data depending on what it available. With your help, we should be able to cover all the most popular as well as obscure and forgotten cases with updated material and final results. The wiki format allows anyone to create or edit any article, so we can all work together to create the site and update and expand on cases to create an ultimate resource site. Check out the FAQ to help you get started! Please no copying and pasting of information from other sites, especially from the show's official website; if you add anything, make sure it is your own work!

Unsolved Mysteries is a 1988-2005 TV series that asked the public for help in unsolved crimes, catching lost fugitives, and finding lost people. Originating on NBC as a series of seven specials, it became an instant hit. It was first hosted by Perry Mason star Raymond Burr, then two more by Streets of San Francisco star Karl Malden, and the final four by The Untouchables star Robert Stack. Stack's voice narration, combined with the scary music, formulated it to a great success when it aired as a regular series on NBC in 1988. During its 15-year run, the cases consisted ghost stories, mysterious legends, and lost treasures. It possibly paved the way for other crime reality shows as America's Most Wanted and Forensic Files, even sharing a few cases in common with those shows. During its run, it covered four to five segments in each episode, running updates on segments in repeats. It solved and found answers in at least twenty to twenty-five percent of their featured cases, that is 300 to 350 cases solved out of about 1,200.

After its cancellation on NBC in 1997, Unsolved Mysteries ran for one season on CBS. It then ran on Lifetime from 2000-2002. In 2008, a new version hosted by Dennis Farina had a limited run on Spike TV before moving back to Lifetime in 2010.
Here's a Page of things I'd like help with.

Cases are cross-linked by location, year, solved/unsolved status and running themes in the show; just click on any of those category links at the bottom of the bios. Some of the cases here have only partial info, depending on Internet resouces to expand and update them, but then that's what joining Wikia is all about: sharing and reading knowledge. However, if watching people edit and skewer your work bothers you, then maybe sharing is not the thing for you. Please get a grasp of how the cases have been put together so far by reading the Instructions page. You can also contact me on my Talk Page for comments and suggestions if your're familiar with how Wiki pages work. Things might not look pretty yet, but I'm working on it!
Robert Stack, Host of Unsolved Mysteries (1987-2003)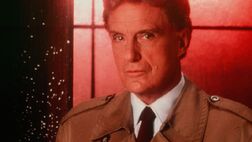 Dennis Farina, Host of Unsolved Mysteries (2008-2013)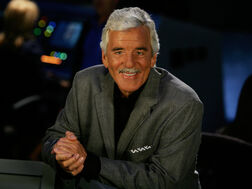 Community content is available under
CC-BY-SA
unless otherwise noted.