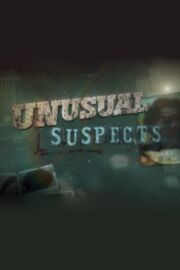 Overview
[
]
Network: Investigation Discovery
First Episode: June 21, 2010; October 4, 2017(Deadly Intent)
Last Episode: April 10, 2016; December 27, 2017 (Deadly Intent)
Status: Ended
Cast:
Mocean Melvin - Narrator (2010)
Jamie Hanes - Narrator (2011-2016)
History
[
]
Details: This series focuses on Murders committed by people who would not be initially suspected murder such as people who are considered pillars of the community. In 2017, Unusual Suspects: Deadly Intent aired. Although viewed as a ninth season of Unusual Suspects, Investigation Discovery treated Deadly Intent as a separate series.
Links:
Episodes
[
]
Unusual Suspects has the following cases in common with Unsolved Mysteries.
Other cases
[
]
---